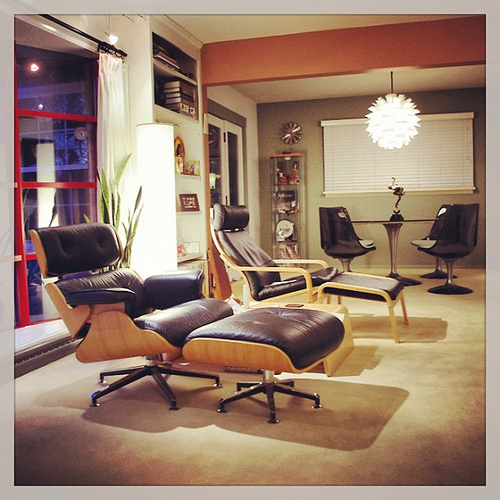 If you've been renting your home, and dealing with uncooperative landlords, rental inflation, yearly moves and homes that aren't the way you want them, the idea of homeownership can appear hugely tempting. Should you go ahead and buy?
Lifelong renters often point to the fact that home ownership isn't considered a good investment — property values do not rise reliably, and it's never a good idea to put nearly all your wealth in a single investment destination. If such reasons have dissuaded you from home ownership in the past, it's important to see the rub in all of this. While homes often do not appreciate in value as other investments do, the payments that you would make towards your mortgage wouldn't get freed up if you didn't buy a home. The money would simply go out to pay rent. After years of having paid the rent, you will simply be left with nothing to show for it. Homeownership is one of the most sensible financial moves anyone can make.
Here's why buying a home now will work out very well
Mortgages are at record lows today: Only six years ago in 2009, the average mortgage rate was close to 5%. Today, no matter what kind of home loan you look at, average interest rates now are no greater than 1.83%, the lowest since the Bank of England began keeping records. With some banks like Yorkshire Building Society, it's down to 1.07%, a number that the Post Office is undercutting with 1.05%. While rates are likely to rise in the future, they are ready for the picking right now.
A home loan helps raise your credit rating: Even if you conscientiously pay your rent each month, the credit scoring organizations get to see none of it. Most rental businesses do not report to them. On the other hand, if you use the same money to repay your mortgage, it absolutely will reflect on your credit score, a detail that will improve your financial life in every way from your job prospects to your ability to command a low-rate car loan.
An owned home gives you collateral to borrow against: No matter how long you pay rent on your home, you'll never have anything to show for it. When you own a home, though, you build equity, something that banks are happy to lend you money over, come the time that you need financial help.
If you decide to look into buying house, where should you start?
With most people, the decision to buy a home is quickly followed by a search online for a good mortgage and property affordability calculator to help reckon what their monthly outflow is likely to be. Unfortunately, many online calculators are far from accurate, cleverly manipulating data to display deceptively affordable-looking results. It's important to actually visit a bank, get the numbers, and do the math by hand.
Ownership actually works out to be cheaper
With any given home, the monthly mortgage payments charged are usually far cheaper than what the monthly rentals cost. According to Abbotts.co.uk, when other costs such as insurance, property taxes, maintenance and upkeep are added on, both rental costs and ownership costs more or less line up, with the cost of ownership usually turning out to be slightly cheaper.
It's important, though, to make sure that you are in the right place in your career and life to get into ownership. You need to be fully focused on your career if you are to make it. If you aren't that focused and feel that you may want the freedom to change your mind down the road to switch careers, it's a far better idea to keep renting, and to see where life takes you.
Ownership only makes sense if you are in it for the long haul
Today, people tend to be obsessed with the property ladder. It is their fondest wish to sell and buy bigger houses as soon as opportunities present themselves. Frequent buying and selling can result in major losses, taking away from any gains made. Turning to property as an investment can only work, then, when one rejects the property ladder climb in favour of a buy-and-hold plan.
You should be aware that there are sources of help
If you would like to go down the homeownership road, but are not quite sure how to handle the costs involved, you should know that there are certain sources of help. If you lose your job or are unable to work for reasons of illness, you can approach Citizens Advice Bureau for various kinds of assistance such as Income Support, Income Based Jobseekers Allowance, or income Related Employment Support Allowance. There is always a lifesaving net.
Author's Bio: Harriet Murray works as a mortgage adviser and understands the desire and dilemma facing aspiring homeowners when it comes to making that step onto the housing ladder. She likes to share her insights online and writes for a number of property websites.
photo credit: Our midcentury dream home via photopin (license)