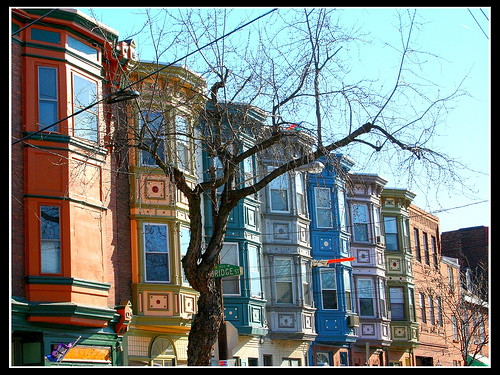 Successfully investing in real estate is a tricky undertaking. There is a lot more to it than finding a house you like. While we don't have room to discuss every last detail here, we'd like to go over the most important factors to keep in mind. Consider these five resources before you start to search for your first property and your overall chances of success will skyrocket.
1. Find the Right Financing
Few people have the money it takes to invest in real estate upfront. The vast majority of investors need to use lender financing in some shape or form. The first step to doing this is getting pre-approved. You should know exactly what you're approved for and all of the numbers. The mortgage guidelines set by realtors are in a constant state of change. It's important to know where you stand in this regard before you start to look for a property.
2. Increase Local Market Knowledge
An understanding of the local area you're investing in is essential to real estate success. The more you know, the more accurate and effective you'll be with your offer. According to the official site of Palmer Snell, you should consider demographics, unemployment data, and foreclosure numbers in addition to the numbers of the past few sales in the area.
These numbers and statistics vary widely from city to city. They even vary within the same town. Move from one neighborhood to a neighborhood just a mile or two away and the housing trends and statistics can be wildly different.
The key here is to invest in an area that is desirable (and will continue to be in the future). A lackluster property will set any investor, especially newbies, back greatly. Treat your local market with the attention it deserves and you'll land a deal that actually helps your business grow.
3. Generate Leads
Lead generation is an important area that many new property investors skip over. Or, alternatively, they just don't spend enough time on it. The key here is to base your marketing efforts on your budget. New investors should focus their attention on one or two lead generating strategies rather than on as many possible.
At the same time, it's important not to dream too big. Many new investors think that a direct mail campaign is the ticket to success when in reality they tend to drain funds and produce few results, unless the marketing budget is substantial to begin with. A great resource to start your efforts with is the MLS, a popular lead source for real estate investors.
4. Research Contractors
Most real estate properties come with at least one or two repairs. Even if they're minor, it's important to incorporate these costs, as well as other upgrades you have in mind, into your initial plans. That's why you should reach out to contractors even before you submit an offer.
A good contractor will be willing to help you with these estimates, especially if they feel they'll continue to have your business down the road. Their initial estimates then help you place a quality offer on the property in question.
5. Think About Private Money
We mentioned lender financing above. While this is among the most popular options for new real estate investors to go with, there are several other options to choose from. It all depends on your personal situation and the specifics of each deal.
Even if you're not planning to use a private money lender, it's a smart idea to at least look at the option as a backup plan. These lenders are much more accessible today than they were in the past. In addition, each lender provides different loan structures and options.
An example of when private money might be beneficial is with a bank owned deal. This type of deal usually favors cash and closes very quickly. Knowing your private lender options will allow you to get hard money fast so you can make your move if such a deal unexpectedly arises.
The more resources you have, the better off you'll be. So spend the time upfront to consider the five that we discussed above. Taking the time to look at each before you start to search for the perfect property will greatly increase your chances of real estate success. Though there never is a perfect time to start investing, enough can't be said about the importance of quality preparation before you do.
Author's bio: Madeleine Stanley works as a property consultant and likes to share her property investing insights with an online audience. She is a frequent contributor for a number of property related websites.
photo credit: Philadelphia TownHouses webbed via photopin (license)