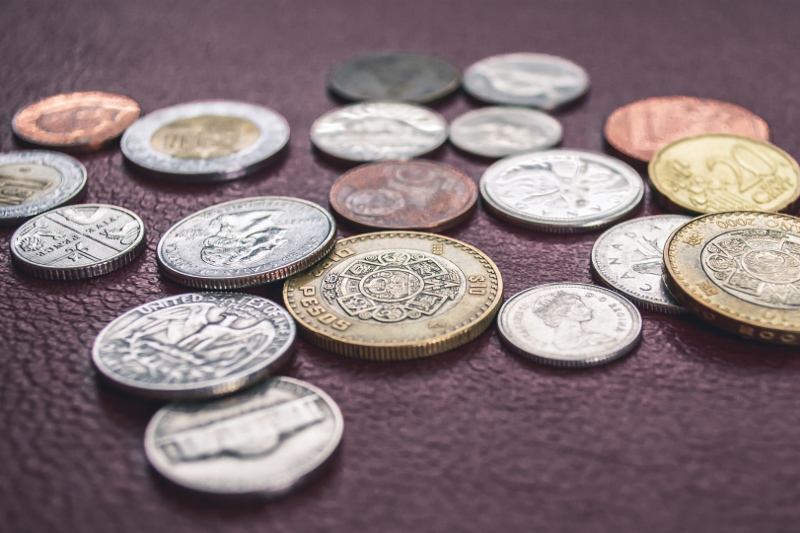 If you need fast cash to solve a financial emergency you are facing, there are few places to turn. That is especially true if you have no credit history or a bad credit history.
One of the few options that are available to you is to take out a car title loan. Car title loans are fast cash and short-term loans that are based off the value of your vehicle. While the name, "car title loan" might suggest that you can only take out loans based on the value of a car, you can take out a secured loan and many different types of vehicles. Whether it's a boat, a motorcycle, an RV, an ATV, or most things in between – a title loan can be the collateral loan that you need to cover yourself when you hit a tough financial stretch.
There is certain risk to taking out a car title loan. The reason why is because as a secured loan, your title loan can become a burden very quickly. With high interest rates and short repayment terms, you may end up not only owing a lot of money on your loan, you may even end up risking losing your car.That's because car title loans are secured loans. If you fail to pay your loan, your lender may end up losing your car to repossession.
That's why it's so important to making sure that you are working with the right lender.
If you are interested in taking out a car title loan, here are some tips to finding the best lenders available to you:
#1. Know what the application and approval process is before you apply
Of course, when you need cash fast the last thing you want to do is worry about anything other than getting the money you need. Still, when you take out a loan, it is crucial that you understand not only what you need in order get approved for a loan, but also what is expected of you.The reason why you are going to need to know about your loan, is because you don't want to apply only to get rejected off the bat. The typical requirements to take out a car title loan include:
Government issued ID
Free and clear title on your car
Proof of income
Proof of insurance
It's also crucial to know what your lender expects of you, make sure to read all the fine print and not to overlook some potential red flags that come with any loans you are thinking about signing. Make sure that if you have any questions, to contact the lender  immediately to ask any questions that you have.
#2. Find out what type of payment options are available to you
It's important to know how a car title loan lender will accept and take payments from you. Will they come straight to you and ask for a check? Will they take the money out of your account directly?
You will also want to know how many months it will take for you to pay off your title loan. Just like all loans, the longer you hold onto it, the more it's going to cost you. That's because the longer you have it the more interest payments you will have to make.
Make sure to do all you can to know what your lender expects from you in terms of payment and what will happen if you miss one.
#3. Make sure to find out how long it will take to get the cash you need
It can take anywhere from a few minutes to a few days to get the cash in hand from your title loan. Does your lender have a physical branch? You may be able to get the money you need by simply driving there and picking up a check.
Alternatively, if your title loan lender operates online, they may be able to quickly transfer the money to your account.
On top of that, its important to understand the process of transferring your car title to your lender. Each lender is a bit different and they may require specific paperwork and documents to be handed over along with your vehicle title.
#4. Be sure your lender is licensed to offer title loans in your state
You won't be able to get a loan if your lender is not licensed to offer online title loans in your state. It's as simple as that. Each state has individual requirements that an online car title loan lender must meet to be registered in your state.
If a lender is not registered in your state, chances are good they're not going to offer you a loan. And even if they are, you're not going to want to borrow a long from them anyway. This is more common than you'd think. Some of the largest lending companies in the country are only registered to loan in a few specific states. So before you start your application process, make sure to do some research regarding your state's title loan law.
#5. Ask your lender if they charge a pre-payment penalty
If you can get the money together that you need to pay off your loan ahead of time, you're going to want to make sure if that could even benefit you. While most lenders don't do it, some do charge a prepayment penalty.
Pre-payment penalties are penalties for when you pay off your loan before it is due. They do this because a paying off your loan before it is due would alleviate you from additional payments and additional interest rate charges.
Most firms that offer online title loans will not charge a pre-payment penalty for early payoff, but some still do it. Make sure that you clarify if there are any pre-payment penalties with a lender before you agree to take out a title loan and sign on the dotted line.
Good luck!