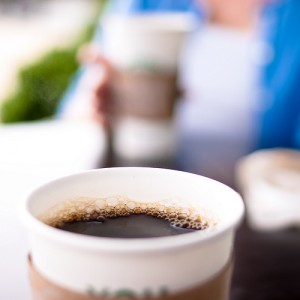 Scrapbooking. Spa Days. Golf. Sewing. Travel. Gourmet Coffee. Smoking. Clothing. Dining Out.
Hobbies are meant to be a time to relax, release some stress and have fun. Hobbies are enjoyable because they are always something you enjoy.
Habits are formed for similar reasons. They can help you relax, help you release stress and occasionally bring fun to your life as well.
All of the activities mentioned above are either habits or hobbies. And all can be budget busters when allowed to be. Some people may feel that they have to give up the things they love in order to save money.
In the case of the habits, many of us would try to break those but if that isn't an interest for you, it is good to know there are cost-saving alternatives.
| | | |
| --- | --- | --- |
| Hobby | Good Alternative | Better Alternative |
| Playing Golf | Share clubs with a friend. Keep an eye out for deals on membership dues. | Buy used clubs. Play at public courses and barter for cheaper green fees. |
| Scrapbooking | Buy supplies at yard sales, on eBay, Craigslist or The Dollar Store. | Use digital scrapbooking. |
| Acrylic Nails | Find a local beauty school and utilize their services. Remember, if they ever make a mistake, a teacher will be there to fix it so your risk is very low. | Go for natural nails, it is better for you. |
| Salon Visits | Again, a beauty school is the way to go for cost-saving alternatives to your traditional salon or spa visits. | Have your eyebrows done once professionally and then pluck them yourself to maintain. Dye your hair from a box. If you stick with one color, it's very simple and very low risk. |
| Crafting hobbies like jewelry making, beading, sewing and the like. | Set a strict budget and stick to it. Shop arts and crafts stores and only buy when there are sales and coupons offered. | Find deals at yard sales, eBay, Craigslist or Freecycle/ |
| Following your favorite band across the country. | Stick to concerts you can drive to on one tank of gas and avoid always buying the best tickets available. | Stick to only the show closest to you and make sure you save up for the show by budgeting for it. |
 *If you have read my own blog, you will know which one of those hobbies got me into a lot of trouble financially and why it is important for me to mention it.
Many habits are not healthy for us but breaking yourself from it may be something that you can not do at this time. Start with the good alternative and then work your way to the better one. It doesn't have to be all-or-nothing, sometimes it is fine to wean yourself slowly.
| | | |
| --- | --- | --- |
| Habit | Good Alternative | Better Alternative |
| Gourmet Coffee | Try less expensive coffee at places like McDonald's or Tim Hortons. | Make it at home and carry a to-go cup. |
| Dining Out | Only dine when you have a coupon, stick to water or split an entree. Try Restaurant.com for less expensive gift cards. | Order 1 entree and bring it home then pair it with a homemade salad and split the entree up into two meals. |
| Drinking Wine | Two-Buck Chuck (Otherwise known as Charles Shaw and sold at Trader Joe's. Tastes good and costs just a few dollars.) | Cutting back or quitting alcohol completely. |
| Smoking | Quit. | Quit! |
 (Dining out could also be considered a hobby as it is something that people do regularly for the entertainment value.)
In the case of the hobbies, it is very important to remember that they are important to your sanity. Paying off your debt and sticking to a strict budget can be very stressful, use these alternatives to take the some of the damage out of potential budget busters.