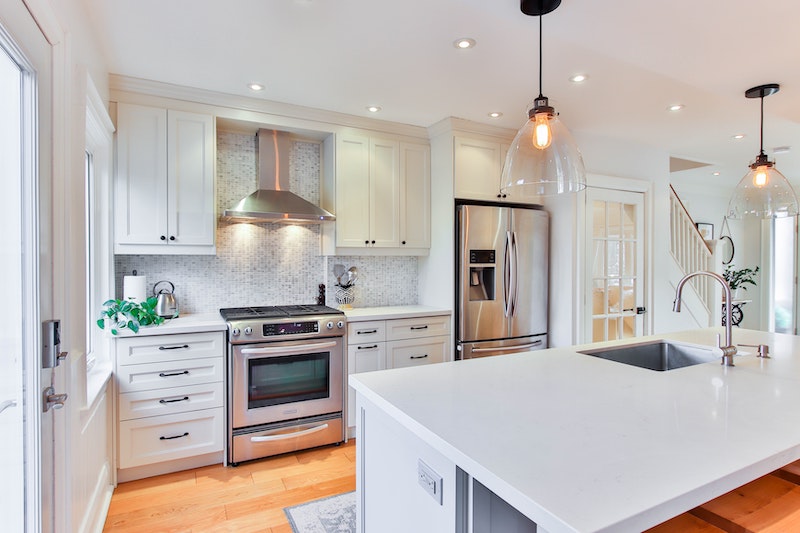 The New Year is finally here, and many people are looking forward to setting new resolutions and making a few changes in their lives and around the home. While a home renovation or remodel can be done at any time, many people treat the start of a new year as the perfect opportunity to start a new project around the home. Whether you're looking to DIY some home repairs or preparing to undergo a major renovation with the help of Classic Home Concepts, here are a few home remodel ideas that can give you some inspiration to shape up your home in the New Year.
Sunken Living Room
In the 1970's, "conversation pits" were all the rage. These sunken areas of a living room or den where a couch was placed served as a functional and visually pleasing area to gather. Fans of mid-century home decor should be pleased to hear that lowered or sunken living rooms are making a comeback in 2023! Lowering your living room and creating a sunken area for your couch, coffee table, and TV can create an intimate space for relaxing around the home and hosting guests.
Kitchen Island
If your kitchen does not have an island, the New Year is the perfect time to change that! While many outdated kitchen areas don't have an island, this feature provides additional storage and space for cooking and dining. Installing a kitchen island can be relatively easy and inexpensive, especially if you are hiring the help of a contractor. Plus, kitchen islands serve as the focal point for any kitchen, giving it an instantly modern and upgraded look, perfect for switching up the look of your home in 2023!
Under Stairs Storage
One of the biggest trends in home decor in the New Year is predicted to be under-stair storage. Stairs take up a considerable amount of space in any part of a home, so don't let this space go to waste! Installing storage components underneath your stairs will give you the perfect amount of space to store items including clothing, toys, or even excess food depending on the layout of your home and kitchen. Creating storage under your stairs is easy and can be done on your own, and will greatly transform the storage capabilities and help to reduce clutter in your home.
Photo by Sidekix Media on Unsplash