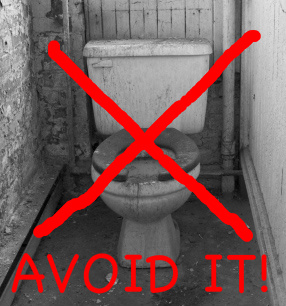 Ever heard of Rich Dad Poor Dad? I have to start by admitting that I used to like Robert Kiyosaki. In fact, one of the very first books on finance and money that I ever read was his first one called Rich Dad Poor Dad. That book, to it's credit, did change the way I looked at money, but it also reinforced the acceptance of debt in order to prosper, which by now I believe is not only nonsense, but horrible financial advice.
The best part of that book was reading about and understanding the difference between how rich and poor people teach their children about money.
Ultimately, I found Rich Dad Poor Dad, & Cashflow Quadrants to be somewhat beneficial, but I still would not recommend them. Even Dave Ramsey, someone that I greatly admire and respect, recommends his first book. It's even in the recommended reading for coordinators of Financial Peace University. Ramsey clearly disagrees with him on the debt issues, but admits there is something of value to be used. Me and Dave actually disagree on something. 😉
The Beef
My beef isn't with the first set of books, or really any of them for that matter, it's more about Robert Kiyosaki's recent advice about saving money, and how his financial seminars are conducted. Anytime he is confronted about it he claims to not know anything about it, yet it continues to happen. His seminars have become a way for him to make tons of money by employing bullying tactics to get money from people wanting to learn his "secrets".
Some disturbing complaints about RDPD
Rich Dad Investigative Report – CBC
John T. Reed's View (comprehensive notes)
Review by I Will Teach You To Be Rich
Deconstructing Robert Kiyosaki
For starters, there are paid seminars that apparently mostly promote more expensive seminars. You may pay $500 just to learn and be talked into "investing money" to the tune of 12 to 45 thousand dollars, so that you may have the privilege of learning "advanced investing techniques". I'm sorry but that is a scam, and I don't respect anyone who scams others for the sake of profit and wealth.
In one of these "cheap" seminars the instructor instructs the audience to go "RIGHT NOW" and ask their creditor for a credit increase to at least $100K. I'm not even kidding at all! When the instructor is asked questions about the validity of such a request the instructor becomes angry and verbally abusive.
Why Robert Kiyosaki is Dangerous
The danger isn't in reading his books, IF you can separate the good advice from the bad. The problem is in reading his books and then falling for his get rich quick schemes, or as he may call them "secrets". His secrets involve using massive debt as investment leverage. You know…the "use other people's money to make money" lie. That is a dangerous approach to managing money, and one that can show you the fast track to bankruptcy and fast.
His good debt bad debt philosophy is not as harmful if you are using that advice to buy a home. Although, I adamantly encourage the 100% down plan, if you are using it to buy the home you want to live in you will probably be fine. This is assuming of course that you have taken some necessary steps beforehand. Like having an emergency fund of six months of expenses, have an additional 20% saved up for a down payment to avoid paying PMI, and buy within your means. (It's not a bad idea to get a 15 year mortgage instead of a 30 either.)
BUT, when you take his advice on using debt to invest in real estate for example, you are doing more harm to yourself than good. There are not many investors with the financial know how to be able to pull this off, and the reason why is because they can never predict the future. When you try to predict the future and then sign your name on the dotted line to do so, you are risking everything. It may seem like a great idea to invest using other people's money, but the one's telling you to do so are likely trying to suck you into their "secrets revealed" box set or in this case a $45,000 seminar.
I don't care who you are, your financial advice is not worth $45,000 dollars. In my book, the name Robert Kiyosaki has become a definite RED FLAG! In the end, Mr. Kiyosaki is ONLY interested in making as much money as he can, not helping others become wealthy. I do not believe he cares about you or your future.
I listen to and follow the advice of people who care about where I end up. I personally believe that there are far too many legitimate personal finance authors and bloggers out there that really want to help you, to even recommend reading one of Robert Kiyosaki's books. There might be some good morsels in them, but you'd be better off getting your financial advice from someone who cares about the people they claim to be helping.