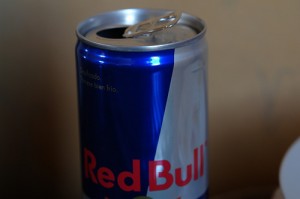 I have a confession to make…It's been over a year since I tracked my household's expenses. Yes I know better, yes that is horrible, and yes unfortunately, it's the truth. My boyfriend and I have been living together for about a year and a half. Prior to his "moving in" we tracked both of our expenses and built a household budget that was fair and worked for both of us. We haven't looked at it since. In fact, I pay all of our household bills and manage the finances for his business. He has NO idea where his money is going either personally or professionally. Trusting guy? Yes. Smart guy? No.
I am not the type of person that would ever misappropriate his money in any way. But what if? What if I was that type of person? What if I died or became incapacitated tomorrow? What if we broke up? He would be completely in the dark about his financial situation. That ends now!
The Talk
We had to have the "talk" where I laid all of this out for him and explained the importance of him taking at the very least, a moderate interest in his financial situation. We also discussed his current income based on last year's numbers, his current business expenses, personal expenses, and our household expenses.
If you have this type of situation at home, one person handles the finances while the other sits on the sidelines, I encourage you to end it now.
Here's how to start:
Track all expenses.

Have them

track

ALL of their expenses, at least to the dollar. This includes convenience store stops, lunches out, and a new pair of socks.

Give a visual. Those not interested in their finances are often overwhelmed by all that goes into managing them. Make it easy to show them where their money is going and what their spending habits are. Plugging my boyfriend's expenses into a budgeting program that took the results and produced a pretty pie chart worked wonders. He was shocked by his spending in each of the categories and could see there was a tremendous amount of room for improvement.

Set a budget.

Since my boyfriend has essentially two different

budgets

that need to be adhered to this process was slightly more difficult. I started by explaining the income and then subtracting all of the essential expenditures for each. Next I explained, vehemently, the need for savings and how he has a lot of room for improvement in this area. Finally, we addressed the frivolous spending. There were a lot of dollars going to this category and the pie chart really opened his eyes to how much, and where.

Baby steps. Putting someone that is not used to budgeting, on an allowance is a lot to ask, but in this case I felt it was extremely necessary. Instead of using his debit card , he will be given a cash amount each week that can be spent on frivolous spending.
What Constitutes Frivolous Spending?
Here is where a bit of an argument ensued. My idea of frivolous spending is anything outside of basic needs; food, shelter, and clothing. His idea of frivolous spending is buying a new pair of sneakers once a month. So to get us on the same page we went back to the pie chart (a place he feels comfortable) and reviewed the "other" category.
The big reveal showed the below:
$15.00 of food / day outside of the house. (fast food, convenience stops, sandwich from the deli)
$3.42 / day for mid-day Redbull drink
$17.56 / week for local beer distributer or $2.50 / day
$151.00 / month for clothing and or shoes or $5.03 / day
$25 / week for delivery pizza or $3.57 / day
Grand total: $29.52 / day in frivolous spending
The response was, "Wow, I had no idea!" And he is no different than many others including myself. Without tracking expenses regularly you can get yourself into some pretty bad habits.
But, for our household that stops now! We have dubbed our goal for the New Year, "No more frivolous spending!" The voice he says the phrase in is a pouty child-like one that embodies his disdain for taking this goal on. The good news is, he is committed and sees the benefits of banishing all of that frivolous spending.
I mentioned the idea of a cash allowance earlier. This gives him some ability to spend frivolously, but when the money runs out, he knows that's it. Quitting anything cold turkey is a major challenge and often leads to a relapse. The cash allowance is to prevent this from happening.
I am happy to report the first week and a half has gone well. The "No more frivolous spending" phrase is brought up each time anyone in the house mentions a particular object of desire and makes us all laugh. See finances can be fun!
How do you combat frivolous spending in your house?