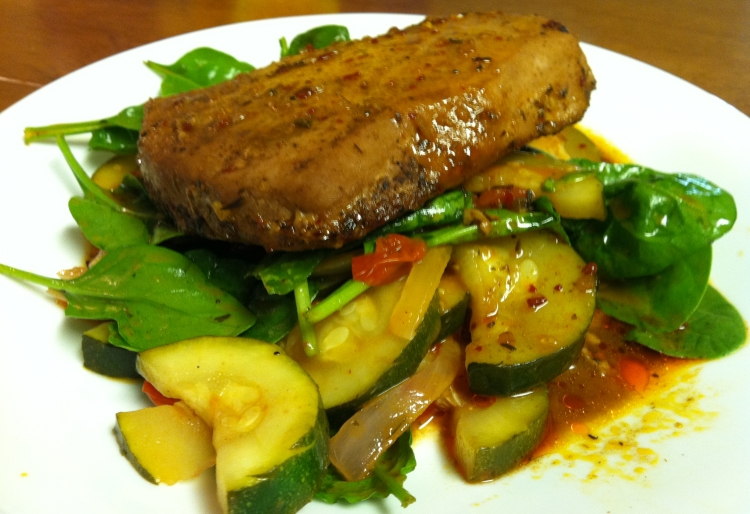 Recently, I ran a poll about what challenges you the most about becoming debt free and I thought the results were great. There were 70 voters total and the results can be found here. Today, I want to talk about one of the TOP 5 challenges picked by you and am excited to bring back something I did last year that was very popular.
Of course I'm talking about my No Restaurants in November challenge! According to my EOD Poll, 37% of you picked EATING OUT as one of the five things that challenged you the most about becoming debt free. I can definitely relate and believe it or not, even though I had great success last year, this is still one of my greatest struggles.
Here's a recap of just how well we did in last years challenge.
Last October we spent on average, about $263 per week ($1052.11/month) on food and $497.22 of that was on EATING OUT!
November's challenge helped us cut our food spending to about $132 a week and saved us $524.25 based on October's food cost.
This year I want to do as good or better! What about you?
Are you down for another EOD Challenge??
The Rules of the Road
Eating out consists of buying any food from any place that could have been made at home.
In other words, everything you eat or drink will have to come from the grocery store — no exceptions!
No snack machines, or convenient store foods or snacks. (For us this would include Starbucks Coffee, because we can make coffee at home much cheaper.)
Specifically track your grocery spending on paper. (Record

EVERY

dollar spent on food.)
Save as much as you can! Track and record your savings each and every week! (also on paper)
Editor's Note: If your business meals and eating out costs are due to traveling with your company, it does not count against you in this challenge. If you are not paying for those meals, or are reimbursed, you can still take my challenge and succeed!
How much can you save for the month of November? FIND OUT!
If you're ready to seriously challenge yourself and push yourself in the name of saving money I want to encourage you to do this with me. Last year I received many emails from people after this challenge letting me know that although they may not have completed it perfectly they still saved money.
Let's save some money in November!! If you're interested in giving this a try leave a comment below and look for my post coming on November 1st to launch this year's No Restaurants in November Challenge!!
If you're a fellow blogger and want to share this challenge with your readers please do. Let me know and I'll link to your post on November 1st.