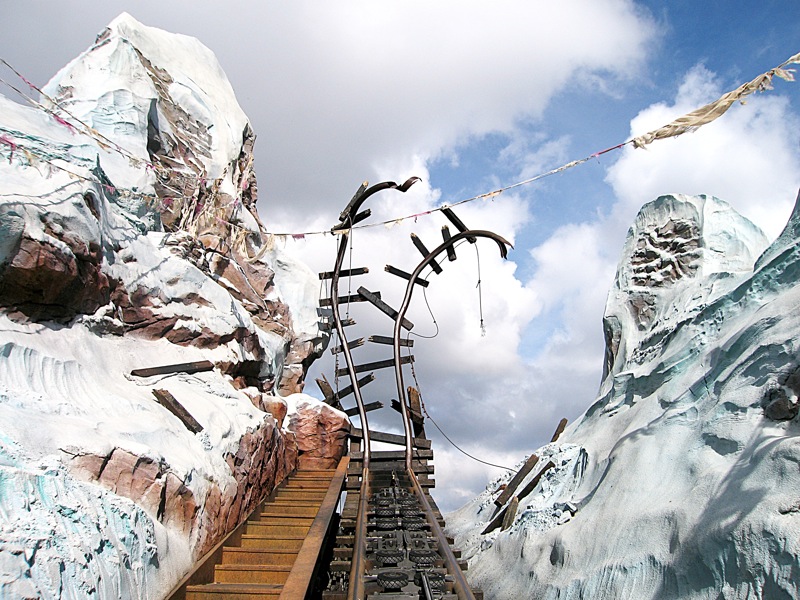 This is a spontaneous post, brought on by my lingering frustration with how people still manage their money. Hasn't towering unemployment, record foreclosures, and the looming threat of a double-dip recession (as if there ever was a recovery) taught people anything? For some of us it has, but for others, not so much. That is still better than before we were hit by this recession, BUT I feel I should remind you that we have proven to be a nation plagued by amnesia.
As soon as things improve, some of the very same people will go back to their old routines, not thinking a single second in advance about their family's future. I'm happy to know that none of those people are you, because you read Enemy of Debt and have decided to nip it in the bud once and for all! Right? Let me get to the point.
Last week, I was waiting in Sears, so I could get the two front tires replaced on our paid for Volvo 940. While I was standing in line waiting to see what my tire choices would be, the lady in front of me seemed to be in a bit of a pickle. (Please know, that I do not intentionally make other people's conversation my business, but this lady didn't seem to mind anyone hearing. You should also know that her situation wasn't so foreign to me, because I had been in her shoes before.) When I give you the numbers you'll see exactly why I think she should have been a little more discreet about her "pickle"!
Here's her situation.
Her muffler and exhaust system died on her and guess what? She did not have an Emergency Fund to cover the cost. SURPRISE!!
SIDE NOTE: The savings rate in the United States has been a dismal reminder that Americans do not think saving money is a priority. Perhaps the need for bigger and better cars, fancy televisions, and the ever important need to have the newest Apple product in their hand, has been quite the distraction. To quote an article on CNN Money, it is "worse than we thought". The article indicates that the savings rate has dropped well below ZERO into the negative. A graph shows that while the savings rate has been a declining trend over the years, it's worse than it has ever been going all the way back to 1952. SCARY RIGHT? Apparently not, so maybe the recession has taught us nothing after all.
So she had the commissioned salesman rapidly typing in her information for multiple applications of credit so she could fix her car. That's right, she was going into debt to repair a car that she must have known would eventually have to be repaired. The four letter word of all four letter words, was her only option!
D-E-B-T

After hearing the results, I wasn't sure if I should grab her head and gently place it on my shoulder, while signaling to the bearer of bad news to bring her some tissues, or just start crying right along with her. I was kind of glad that my long wait in line was cut short as the man that was helping me returned. Here's what the man helping the lady told her.
"You did not qualify for a Sears card, but you did get approved for another card, which would give you a $400 line of credit. The card comes with a $59 annual fee, and has a 28% APR."
The bad news was not that she got declined for the Sears card, nor was it that the line of credit she was approved for came with an extremely high interest rate. Nope, it was that she put herself in a situation to have to accept such an offer. To make matters worse, the $400 line of credit wasn't going to be enough to cover the repairs. I must also point out that while Sears is considered by most to be a merchandising operation, it actually makes more money off of it's easy-to-become-a-slave credit program. I guess the lady already had a rather large debt-burden to not be able to get a Sears card.
So not only is this lady out of luck, but the only option she has to get her car repaired is to add some more debt to her name! Is that really the only option you want to have? After living most of my life that way, and then turning my financial situation completely around, I can say with confidence that this is not the best way to live your life.
Having an emergency fund in place is the NUMBER ONE best way to avoid debt! If you have an emergency fund, IT DOESN'T MATTER IF THERE'S A RECESSION! It doesn't matter if your car breaks down! It doesn't matter if you lose your job, because you will have time to find another one. Anything that can, and usually will go wrong, can be covered by simply planning for the unexpected! By realizing that your financial security is more important than your wants and desires, you will empower yourself and remove a level of stress from your life you wouldn't believe!
Someone with an emergency fund would probably say there is no such thing as the unexpected, and I would say they have an excellent point. In other words, you should expect things to go wrong whether you know what they will be or not. Expect life to throw a monkey wrench in your debt loving world, and instead give the debt free life a try. I know for a fact that it's a much easier one!
Wondering where to start? Here's some tips to get you started:
STOP borrowing more money! (Stop enslaving yourself.)
Create a financial goal list (It's important to know where you want to be.)
Track your spending (Know where every penny is currently being spent so you can make some important changes.)
Put yourself on a budget! (Take charge of your money by putting yourself on a plan.)
Save an Emergency Fund as fast as you can! (Because it's important!)
Take a financial stand, because you're future should always be more important to you than the fun things you can buy yourself now. (Especially when you consider that you are going into to debt to get them.) Instead buy them later, and when you do, take solace in knowing that they didn't come at the cost of your sanity, your financial freedom, or even worse…your family.
Do you currently have an emergency fund? If so, explain why it has been helpful, and if not, give your very best reason for not having one. (I won't pick on you, I am here to help you. I am just curious as to why.)

Photo Credit: Bunmun