You may love it and you may hate it but I wanted to share my submission to the Turkey Talks Writing Contest hosted by Impulse Save. We were supposed to tell our financial story and since I've told my story a gazillion times I thought it would be more interesting if I shook things up a bit. I would LOVE to hear what you think so please leave a comment below. 😀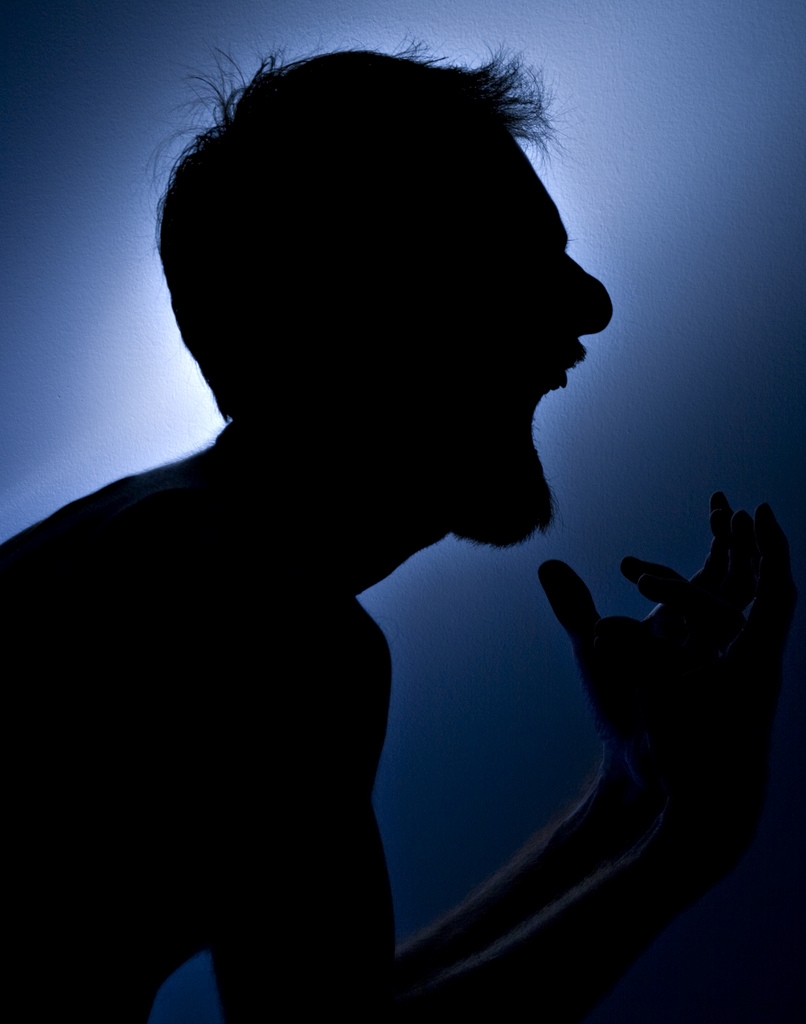 As I sat on the park bench watching other families laugh and play, I couldn't help but feel resentment. That was supposed to be me and my family, but recent events would clearly make that impossible. How could my wife do this to me?
What did she do? Only the worst thing a wife could do to her passionate husband dedicated to ridding the world of debt that's all. I checked the mail and found out that my wife racked up almost $2,000 on a credit card she had been hiding from me for over a year.
Imagine the look on my face – THE Enemy of Debt – as I peeled open the envelope to reveal such news.
We've been through so much together financially and I thought we were on the same team.
It was only four years ago that we pledged to eradicate our debt together once and for all. At that time we were like everyone else — broke, living paycheck to paycheck, and seriously on edge about our finances.
Where do I start? We got married in 2004 and got the deal of a lifetime on our first home. Then we ruined it all by turning around and refinancing it adding an additional $30,000 onto our mortgage. As if that wasn't bad enough, we consolidated all of our maxed out credit cards and lines of credit into the refinance giving us the "sweet opportunity" to pay on those loans for 30 years. (Note my sarcasm)
On top of that we had a car payment, an addiction to spending, and a proclivity to buy anything we wanted on impulse whether we needed it or not. We had no budget, no communication, and no emergency fund to speak of.
We argued and pointed fingers but it didn't stop us from burying ourselves in about $26,000 of debt.
Then at the end of 2007 we took the plunge. We decided (together) that we were going to start our Total Money Makeover as our 2008 New Year's resolution. We sacrificed and eliminated so much; sold things we forgot we had and got rid of our car payment. I even sold my beloved Xbox 360 and for the first time ever we had an emergency fund of $2,000 that wasn't earmarked for the pizza man.
We were on a roll and our road to freedom was rocketing full steam ahead. 20 months after starting our resolution to eliminate our debt it happened – we were debt free!! The journey was tough but it was totally worth it. We learned so much, or so I thought.
Looking back though, I can see all of the red flags and clues staring me right in the face. I feel like such a turkey! How could I be so naïve? All I could think about was where I went wrong. Could I have done something differently? Was I too hardcore about our finances?
That night I slept on the couch in a fetal position and tried to hold back the tears. Then I heard her voice, hopefully ready to apologize for her crimes of mass destruction.
"Brad! Brad! Are you okay? Brad!"
As I opened my eyes I realized something. The worst moment of my life suddenly became the best. As I wiped the sleep from my eyes it hit me. I had just had a nightmare.
Whew!
I hugged my wife so tight and said "I love you!" She had a puzzled look on her face as she wondered what was going on. I explained everything and she struggled to keep from rolling on the floor.
I have a lot to be thankful for and one of them is having a wife who supports and is dedicated to staying debt free. After all we've been through it's absolutely awesome to know we're still walking hand-in-hand towards our financial dreams.
In case you're wondering, I actually had this dream and man did it SUCK! It was so vivid and I just knew it was real!
My wife is still an ENEMY OF DEBT! Life is good!
This post was originally published here.
Photo Credit