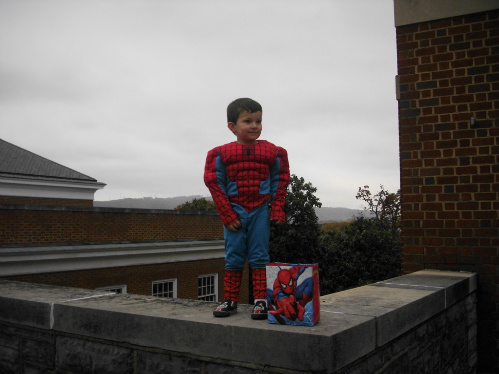 Posts I Enjoyed This Week
Fight Fair! 6 Simple Conflict Resolution Skills for Your Marriage was  written by Dustin from Engaged Marriage.  You might be thinking—what does this have to do with money?  Try becoming debt free with a spouse that you can't communicate with.  Teamwork is important and good communication leads the team.
The Entrepreneur's Seven Priorities for a Successful First Year posted by Jeff from My Super Charged Life.  I have highlighted some of Jeff's articles before.  His site is filled with helpful information to help you grow.  I liked this article because it is said that the first year of starting a business is the hardest and the most crucial.  It's always helpful to know what successful entrepreneur's found to be the most important.
Rocky Balboa's Guide To Kickin' Ass was written as a guest post for Man Vs Debt by Paul Norwine from PaulNorwine.com.  As you know I really love motivational posts, and this one is definitely motivational.  Great post Paul!
Motivational Gift Of The Week
courtesy of Money Funk

Motivational Finance Wallpaper was created by Money Funk on her personal finance and frugal living blog.  Again with the motivation I know, but when can you ever get too much motivation?  That's what I thought! 😉
What I love about these are the fact that they serve as reminders of what you know you need to do financially. 
She was kind enough to create a special EOD color scheme for all of my wonderful readers out there. Download Money Funk's EOD-Black Wallpaper here. (click link, right click, save) Please check her blog out and be sure to spread the word about the FREE motivational wallpaper to others.  It's the FREE gift that keeps on giving!  Don't be afraid to thank her for her kind efforts in the comment section of her blog!! 😀
My Contributions At The Self-Reliance-Exchange
Self Improvement Exercise – What Does Your Reflection Say About You?
Debt Consolidation: The Truth Behind The Con
Recession Proof Your Life And Refuse To Be A Victim
10 Important Keys To Effective Parenting
Carnival Love (only one this week)

The Carnival of Personal Finance #228: Halloween 2009 Edition hosted by Erik Folgate at Money Crashers.  Great carnival Erik!  Thanks for hosting and including my article!