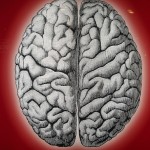 Have you ever wondered why you behave the way you do with money? Perhaps if you haven't you should, because getting and staying out of debt is all about your financial behavior. The way I see it, there are tons of "mathematicians" out there that are "in debt up to their eyeballs".
In a recent article I wrote called Becoming Debt Free Is 99% Intensity and 1% Basic Math, I made the case for why becoming debt free was more about your behavior and attitude, than it was about doing math. So if you really want to get out of debt you have to change the behaviors that put you there. You have to think differently and that will take a complete paradigm shift to occur. How you think affects how you act.
Taking a peek at your own behavior patterns will give you a closer look into possible triggers so that you can avoid them. If you want something different, you have to do something different. What's causing you to mismanage your money?
I decided to do an interview with my Psychology of Money and Wealth Professor, Matthew Bowen, PhD, to take a deeper look into why we misbehave the way we do with money. He graduated in Berkeley, California in 1986 and is a licensed psychologist.
He is the professor of the Psychology of Money and Wealth classes at PVCC. If you happen to be a local in Charlottesville VA and wish to learn more, be sure to sign up for his classes in the Fall. (Details listed below).
The closer it got to interview time, the more I thought about what you wanted to know. I came to the conclusion that the best way to accomplish this was to ask you, so I took to the virtual streets of Twitter and Facebook to find out.
I asked you, "What you would ask a psychologist specializing in financial behavior if you had the chance?"
The response was so overwhelming!! I literally received over 30 questions from you within an hour. THANK YOU! I decided that of the 32 questions, all of them were worth being answered, so instead of hand-picking a few and trashing the rest, I decided to do this in three parts. My hope is that this question and answer series will inspire even bigger conversation, because if you have a follow up question, I encourage you to head to the comments section below. Let's dig in shall we?
To be clear, you don't have to be the one that asked the question to have a follow up question.
Meet Dr. Matthew Bowen
Does stress in the 21st century primarily come from financial situations? The Minimalist Path
It's natural to lose perspective and experience the time we're in as unique. Financial stress is surely no more a factor in stress per se than it has been in other eras. Finance is and always has been a major source of stress for so many (perhaps most), and can safely be assumed to be a primary emotional burden alongside our relationships.
Are more people satisfied being financially stable or managing great wealth? Life Excursion
Very few people are prepared or even want to manage great wealth. While it is a common fantasy to be very rich, the fact is that the vast majority of people only want financial security and then enough to play around with a bit. People rightly fear that a lot more money than they need or are accustomed to can cause as many problems as pleasures.
What financial struggles are the toughest to psychologically overcome? @DavidDamron
There are two, and both come from the same mental source of self-sabotage in service of feeling unworthy of financial empowerment. And that surely isn't as complicated as it may seem at first glance. First, people fail to allow themselves to move forward on plans to change their financial status. It's easier to stay in the same habitual rut rather than make the effort to change and worse yet risk failure. The second most common issue is the compulsion to take on too much debt. In that regard people spend AS IF they were where they wanted to be financially, in conflict with themselves because they know they are denying the real situation and they are causing themselves more harm as well.
Do people comfort themselves with specific kinds of purchases or just any spending in general? Budgeting in the Fun Stuff
Both. And there can be pervasive or specific self-reward spending patterns in one individual. Like most indulgences, it only becomes a problem when it gets out of control. The basis for loss of control comfort spending can be rooted in long or short term emotional issues, or in some cases be a function of one's particular brain chemistry. For instance, compulsive gambling has been found to be localized in a specific brain networks.
What's the craziest impulse purchase you've ever encountered? Budgeting in the Fun Stuff
Probably the 65 year old gentleman who suddenly collected an original painting by a very famous deceased artist (Georgia O'Keefe for you aficionados). He was being treated for bipolar disorder and was no doubt in a manic phase. He had to take out a second mortgage on his house to finance it, and died within a year. He had been a powerful person in his field, and between changes in his industry and health problems, at the time of the purchase he was rapidly losing his sense of the control and power he had had for so long. Indeed, a classic case of compensatory spending.
Psychologically, what is the one thing that undoes a person the most with regards to personal finance? Free From Broke
The belief–usually out of their full awareness–that they are unworthy of, or unable to attain, a better financial situation. and we must bear steadily in mind that our relationships with money are most often learned in our family of origin. It can make them feel selfish or guilty to exceed their family members–or spouse of significant other or friends–financially. It can lead someone to feel they will be resented, isolated, or only wanted for their money.
How do you condition your brain to stop spending? What exercises can help with it? Deliver Away Debt
It isn't easy. Spending becomes a very ingrained pattern that is often quite compulsive and out of our conscious control. Again, with a long-term pattern, it can be a factor of early familiar (psychosocial) experience, brain chemistry, or a combination of the two. And thus like any mental condition, the first step is to determine the primary basis for the behavior that needs to be changed. Change will require an intervention that needs to be tailored to that unique person. Depending in the nature and degree of the problem, the person will need or not need to rely on outside help and a long-term plan. Unlike simply suggesting weightlifting for strength or aerobics for slimming, I cannot suggest an exercise per se that can be applied to the population of destructive spenders.
Money is so taboo. Our parents never talked finances with us & we don't talk about it with friends. How do we get past that? Heather Sokol
While it isn't necessarily so that money was (or is) "never" discussed with family or friends, it is quite likely that you haven't had the chance to give it the air time you would like or need. It seems that nowadays the topics of sex, health and all manner of relationship dramas have a more common open forum than finances. On the one hand, if our financial status is sub-par or frankly terrible, then we feel inadequate or ashamed. But on the contrary, if we're financially "flush", we are going to be concerned about being resented, and even perhaps justifiably paranoid that others are going to come after what we've got. So from the interpersonal standpoint it becomes a no-win situation with money; damned if you do and damned if you don't. You can probably be more comfortable among friends letting it be known that your love life is going great than that you've just had a financial windfall. After all, someone is a lot less likely to ask if they can join you in bed than they are to ask for a loan (and we all know that a loan request from a friend or relative is nothing more than a gift assumption in fool's clothing).
Why is money such a sensitive issue for so many of us? Money Obedience
The subject of money is both at the core of your family history and an unavoidably strong and enduring thread throughout your entire life. Many patterns in families and junctures in life where outcomes were less than desired and wounds run deep are often due to money as a major factor: your older sibling got the dental work your parents said they couldn't afford when you then needed it; you had to work your way through all 4 years of college but your younger sibling got a break because your parents were better off by then; someone else got the car or the vacation paid for that you didn't get; grandma left more in her will for one heir than the others because of favoritism; you supported your spouse through school but they didn't fulfill their end of the bargain when you wanted to go back for a career change. Needless to say the possibilities for money being a source of resentment or stress are absolutely endless. The bottom line is that money is the ultimate tangible by which complex intangibles (relationships and emotions) are measured and determined. There are few clearer means than money for manipulating relationships and expressing feelings toward others. As the saying goes: For few things have the power above, that of money to determine love.
What is the #1 personality trait that best predicts whether or not someone is a spender or saver? @Jen_Saunders
There actually isn't research that defines the answers to this question with a specific reliable model. However, drawing from clinically established personality and mood syndromes, I've identified typologies that lend to understanding this very question. For spenders, there is a spectrum. One can habitually spend as a means of compensating for bouts of depression or chronic low-esteem; you feel blue and go out and treat yourself by way of medicating with something new and fresh, giving yourself the sense of deservedness the world may be denying you. Then there is the manic end of the mood syndrome; consider the case example already given in describing the most crazy impulse purchase. Finally, there is the narcissistic personality type. This implies a self-absorbed and inflated sense of self. Such persons compensate for inner feelings of inadequacy by grandiosity. It follows that they would be compelled to need to "buy the best." Alas, when one is driven to do so beyond their material means, it readily becomes a problem of debt. The narcissist will then blame others for the inevitable consequences of their over-indulgence.
Part One Complete…
Dr. Matthew Bowen thoroughly enjoyed answering your questions and is very excited to hear what you have to say. Please continue the conversation by sharing your thoughts, and please feel free to ask any follow up questions you may have related to the questions in this post.
Again, if you are a local to Charlottesville VA and want to learn more, don't forget to sign up for BUS-195 classes starting in the Fall at Piedmont Virginia Community College.