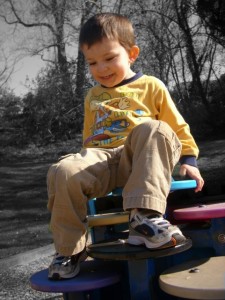 How Do YOU Define Entertainment?
Quite frankly, all of us are different as far as what we value in life.  Entertainment to me could bore you out of the room, but what if I had a plan—making my sacrifice very methodical and purposeful? You value what's more important to you, and make decisions based on the assumption that you will get something out of those decisions—whether it be fun, security, or both.
You have to sacrifice something—either in the beginning or later on in life.  NOW or LATER?  Instant gratification or financial security?  Instant gratification now, comes at a cost much greater than just monetary.  If you splurge now, you are making the decision to prepare later, but if you prepare now, then you will surely be able have some great fun after the hard work is done. What is it that you value?
Perhaps, you could search for some balance or maybe you want to get the hard part out of the way much faster.  Entertainment is what you make of it, but so is financial security. It's something to think about.
The Money Side Of Things
It seems as though so many of us correlate entertainment with spending large amounts of money.  Sure it's fun, and worth it at times, to spend money on entertainment for the family, but why not try to save money and have fun in the process.  If you are trying to pay off debt, then using this approach will benefit you greatly, as it will enable you to free yourself from the depths of bondage much faster.  It is even recommended.  😉
When my wife and I decided to rid our lives of debt, we voluntarily forfeited any and all possibilities to splurge on taking expensive vacations.  I certainly wouldn't advise that you do it all of your life, but in order to build a secure, and financially sound foundation, it is worth noting that it might be a good idea to focus more on the foundation, than being "entertained" into a debt-filled rut.  Again, I am not against fun, but a mature decision would be to delay pleasure, so that later you may have some without guilt, remorse or even worse-homelessness.  What's the price you are willing to pay?  Every decision you make comes with a price.  Are you willing to pay that price?
13 Activities To Enjoy That Will Save You Money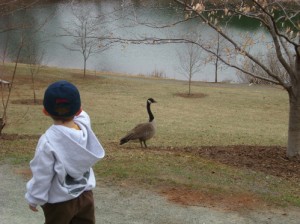 Outdoor Fun – (My personal favorites!)
Hiking – Explore nature, get exercise, and just enjoy the great outdoors.  This is one of my favorite activities and have really enjoyed the fact that Isaac has taken a liking to it as well.  If you happen to live in an area where there are no mountains, or no walking trails, then just take a walk around your city or town.  Enjoy the scenery.
*Cost – No cost, unless the hiking trail is in a state park where most of the time you only have to pay a very small parking fee.
Biking – We happen to live in a city that has plenty of bike trails surrounding it.  Of course you do not need a trail to go for a bike ride, but you should take any and all safety precautions when biking through town.  If the city in which you live does not have bike lanes, consider driving to a nice, big neighborhood and riding around it.  Even in a neighborhood setting it is still nice to take in the fall colors and nice breeze..
*Cost – Assuming you have bikes, no cost.  Otherwise, this could be expensive if you went out and bought bikes for every member of your family.  First, search around your city for places that sell used bikes.  Look on craigslist or local classifieds.  In our city there is a place called re-cycle that allows you to come and build your own bike from the parts that have been donated—for FREE.
Camping – Camping is fun for the entire family.  I still remember when my family would go to a local campground and we had so much fun.  There is usually always great fun to be had, even if it is cuddling up to a cozy fire and toasting marshmallows and telling stories.  Make Smores, but most of all make memories.
*Cost – Tent supplies and possible campground fees.  Again search on craigslist for used items but you can also find brand new tents for as low as $39.  Plan to save!

Horseshoes – A family cookout classic.  This game is so much fun.  Plan a cookout in your backyard, or at a local park and set up the horseshoe spikes.  There's nothing wrong with a little family competition to liven up the party.  For younger kids, move the line to throw from as close as necessary.  You could also consider buying a set of kid's horseshoes for safer play.
*Cost – Horseshoes can be found for very cheap.  For as little as $15, but as expensive as $50.  Remember: you are not a professional, so you probably only need the cheap set.  Think frugal!
State and Local Parks – You can play catch with a football or baseball, kick a soccer ball around, play Frisbee, have a cookout, let the kids play at the playground, or find a park trail.  Some parks have canoeing and other more adventurous activities.  Search online for a park near you.
*Cost – Usually just the cost of parking, or equipment rental.  Most of these activities can be done for free at the local park.
Tennis – I actually love to play tennis, even if I am just there to smack some balls around.  It's great exercise and the whole family can play together.  Before Isaac was big enough to swing a racket he used to chase the balls around the court and believe it or not, he had tons of fun doing so.
*Cost – Rackets can be found for as cheap as $15 new, but I would recommend finding a racket on craigslist or a local yard sale.  You will not be competing in Wimbledon so keep that in mind before you chuck $75 bucks for one racket.
Basketball – Talk about fun!  Shooting hoops is a great way to bond with your children and shed some unwanted pounds in the process.  Even when they are too young to shoot, they find great joy in having you lift them up so they can toss the ball towards the hoop.  For small children you could even bring a kids Little Tykes basketball goal.  We have one for Isaac and he enjoys it very much.
*Cost – Basketballs are fairly inexpensive, so all you need is a few bucks and a destination.
Indoor Fun – (Fun and Cheap)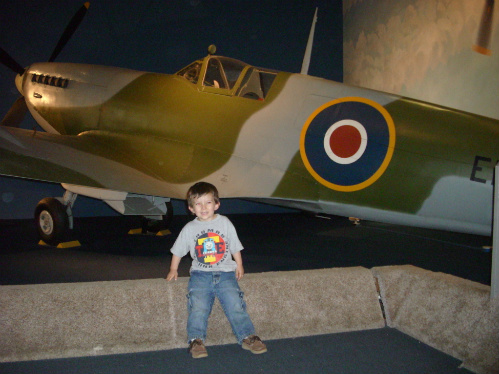 Arts and Crafts – Make gifts for the family or just be creative with your little ones to encourage imagination.  There are  thousands of craft ideas that stimulate growth and mind development and as a parent you will get so much enjoyment out of watching them create.
*Cost – You should be able to do this for VERY cheap.  Construction paper, glue, sparkles, crayons, and anything else you have around the house can be of use.  Try to recycle and use items that would be thrown away like toilet paper tubes.
Board Games – This is a wonderful way to have fun together as a family on days when it is raining.  Go dust off the board games in your closet and have some fun together.
*Cost – If you do not have any dusty board games in your closet, you will have to buy some.  For the most part you can find board games as cheap as $10, but most of them are around the $20 price range.
Indoor/Home Camping – This one is one that we are planning to do tonight.  For the past 2 days I have been trying to go hiking with Isaac, and he has looked forward to going, then we wake up and are disappointed by the wet streets and cloudy skies.  We are going to put up a tent in our living room, grab some flashlights and tell stories around the

campfire

fireplace, as well as make some Smores.  This may not be as fun as the real thing but if you have young ones it is well worth the effort.
*Cost – If you have a tent there is no cost involved.  If you have no tent do not worry, because you can always be creative in finding a way to hang up a sheet or blanket to achieve the same type of shelter.  I will update you on how this turns out for us.
Darts – I don't know about you, but I love to play darts!  Cricket, 301, or any variation of the many games available are a total blast.  If you are worried about the sharp points of the metal darts there is plastic tip darts and boards available.  They are fairly inexpensive to buy, but I would again recommend looking for a used one on craigslist or Ebay.
*Cost – It has been a while since I bought my board but I do believe you can get the original and the plastic boards for well under $50.  Actually I am pretty sure I spent about $29.99. Plan to save!

Local Museums – Are there any museums in your area?  If so this can be a great place to introduce your kids to something educational.  No matter what kind of museum it is, there is always something to learn and enjoy.  We like to go to Washington D.C. where the zoo (outdoor) and museums are free of charge, and the drive is well worth it.
*Cost – No cost unless you have some driving to do, or if the museum near you charges a small entrance fee.
Rent a Movie – Rain got you down?  Go rent a movie and buy some kettle corn and let's turn this rainy day into a movie night.
*Cost – Less than $5.00.
Frugality Plan – A Call To Action
Everything on the list is fairly inexpensive, if not completely free. Even if you decide to throw frugality out the window, you have a choice to make: Buy your form of entertainment with debt, or an actual savings plan?  In other words, if you go all out, at least formulate a plan to enable you to spend cash on whatever you buy.  It is also worth mentioning that a plan includes spending a little time on researching your purchases, instead of just buying the first one you come across.  Knowing what you are getting for your money is a worthy goal to have.  Sometimes price does not determine quality or necessitate value.
These activities can help you get through a time, when you have decided to take the debt free plunge to annihilate that bothersome debt load.  Put the vacation on hold for a year or two, and you may find that your sacrifice was plenty worth it.  Trust me when I say I would love to take a cruise, or fly to some Caribbean island for a long island ice tea right on the beach, but our financial goals come first.  Actually, J Money (Budgets Are Sexy) and I, have a goal of one day taking a trip and meeting on one of those islands.  The trip will be debt free, and well worth the wait.  WHY? Because of our sexy budgets, savings, and retirement—oh my! Then comes the fun part—GIVING!!  One thing is for sure, J and I, we definitely agree on giving.
Bottom Line: Sacrifice now by saving, paying off debt, and building a substantial retirement so later you can have all of that extravagant fun with out all of the heavy bondage.  Remember that the time will come and you will have to pay it back.  Sacrifice now by doing the HARD part first—instead of later.  Frugal entertainment will get you through the hard part and provide countless opportunities to bond with your family.  What do you value?