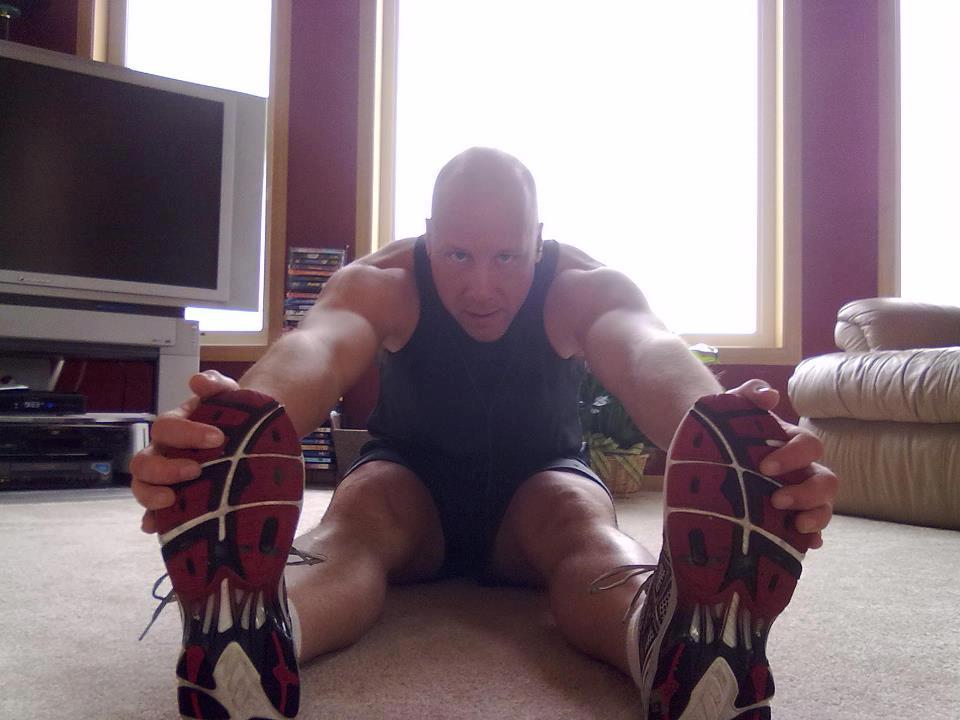 I've been an inconsistent exerciser for my entire adult life. I'll go through cycles of exercising religiously for months, but then go through a similar span of doing nothing. However, at the beginning of 2011 I looked in the mirror at an overweight, out of shape, middle aged man. My family has a history of some significant health problems, and I knew that if I didn't make changes, I was sure to follow in their footsteps.
Today marks two years of consistently working out 5-7 days a week. I ran my third marathon in October missing a personal best by 7 seconds only because I stopped to take pictures.  In last week's strength training workouts I set personal bests in every exercise in my weight lifting routine.
Did I mention last Friday was my 39th birthday?
I am well past the age when males are perceived to be at their physical peak, and yet I'm in the best physical condition of my life.
I reached a similar turning point in June of 2009 when our out of control credit card debt had finally reached a state where we could no longer meet all of our monthly financial commitments.  My wife and I knew we had to make major changes if we were ever going to break free of living paycheck to paycheck and continuously struggling financially. We enrolled in a debt management program, and are now just 15 months away from paying off over $109,000 of credit card debt.
I could have just let my health deteriorate. It would have been easy to just continue exercising inconsistently, and eating whatever I wanted. After all, I'm in my late 30's. Common sense says I'm in physical decline, and my best years are behind me. I could have taken the perspective that I will never be as fast or as strong as I could have been in my early 20s. Instead I've worked hard in the gym day in and day out for two years, and find myself in the best health of my life.
We could have just given up on our finances, too. We could have continued to pay the minimums on whatever we could, ignored our debt, doomed to a life of the phone ringing with constant calls from creditors. We could have taken the perspective that our debt was too much to overcome, and that financial freedom would never be anything but a fairy tale for us. Instead we took on our financial problems, finding a way to eliminate our debt, fighting to learn how to work as a team to get our finances back on track.
The beginning of 2013 brings new fitness goals. I want to bench press 300 pounds. I want to squat 500 pounds. I am beginning marathon training again, with a goal of finishing in under 3.5 hours.
With the finish line of our DMP in plain sight, we are beginning to form new financial goals as well. In the estimated 57 months it will take us to complete our program, we will make around $141,000 in payments. When we complete our program, I'd like to set a goal of saving the same amount in the next 57 months.
I know we can make it happen.
It's never to late to take control of your life and make it the best that you possibly can. With the start of a brand new year it's a perfect time to take control of yours and make it everything  you want to be.
How will you take control of your life in 2013?