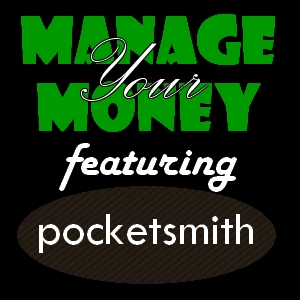 WOW! Out of the 44 that signed up, only 12 showed up, leaving 32 people MIA. That's alright though, there is still a chance to redeem yourself. Don't give up before you even start! How are you going to change things if you don't do the work? I know it's hard! I know you're scared! I know you're intimidated! But you have to make some changes, and you may as well start now. You are still welcome, and can win some prizes. Make the changes now!
To the ones that showed up, and blew me away with their honesty and willingness to examine themselves and their habits, CONGRATULATIONS!! I hope that last week's lesson inspired you to think a bit more about what you spend your money on each month. There really is no right or wrong answer, as long as you accept that your decisions will take you where you end up. If you don't like where you end up, you have to make different decisions.
This Weeks Prize Winners!
(via Random.org)
FPU DVD Lesson: Cash Flow Planning – DOROTHY
Total Money Makeover by Dave Ramsey – JULIE
$25 Staples Gift Card – JULIE (GO JULIE!)
$25 Amazon Gift Card – CHRIS HOLDHEIDE
BONUS SURPRISE BOOK: This week, KIM, was hand-picked for quoting me almost exactly:
"You can avoid a potential crisis, by understanding that saving money for your future is not going to keep you from enjoying life, it will instead give you a life to enjoy."
There were a few of you that also got the right answer but I was looking for the exact phrase from the article. Thank you all for being so awesome in taking this challenge seriously. I am proud of you all!
PLEASE NOTICE: I moved the list of sponsors and prizes to a special page here on EOD. Please be sure to check out who made this first Manage Your Money challenge so very special!
Winner of $100 From the EOD Subscriber Challenge
SHERRY!! Congratulations on completing the Improve Yourself Challenge, and participating all the way through. Only 5 out of 11 participated at all. Sherry is $100 richer!!
Be sure to thank the sponsors!
Manage Your Money Challenge #2
By now you should have budgeted your money on paper on purpose, closely analyzed wants versus needs, and today we will be focusing on teamwork, accountability, and kids.
TEAMWORK
Anyone who has followed this blog for more than a month, has likely heard me talk about the importance of teamwork. I believe it is the glue that holds any financial plan in place, and I could go even further by saying that it can even keep your marriage in place. It's not the only solution to your money problems when dealing with your marriage, but it does give you lots of room to grow together. If you are not walking together, you are walking away from each other.
The problem with teamwork is that it requires TWO responsible adults to work together for the common good of the family. Unfortunately, many times, one or both parties involved can be immature, and do not really understand the gravity of their role in the financial affairs. If you are the one who puts all of the responsibility on your spouse, then you are acting very selfishly, and may not even realize it. To prove this point, go ask a single person how hard it is to do it alone. Ask them if they would prefer to have help when it came to their finances. Chances are you will hear pain and frustration coming through. Is that what kind of pressure you want to put on your spouse?
Read a guest post from me at Engaged Marriage that gives you a plan of action: You May Be Married, But Are You Truly United? Pay special close attention to the list of things you want to practice daily near the bottom. You will need to, for your personal challenge.
ACCOUNTABILITY
Married folks have accountability, and even they struggle with this money stuff. How do you think single people feel? They certainly have it harder than us married folks. I have to answer to my wife, and that's not always pleasant, especially if I do something stupid. Just that fact alone makes me LESS LIKELY to do something stupid. If you are single you do not have that built-in accountability so you have to WORK HARDER at it.
You have to hold yourself to a higher standard, because if you don't, no one else will!! However, there are some things you can do to hold yourself more accountable. One of them being to pick an accountability buddy. Someone you love, trust, and that will be honest with you. Don't pick your shopping buddy!! Talk with the person and ask them if they mind h0lding you accountable.
The other thing is to set up some questions for yourself that YOU MUST answer before making a purchase not in the budget.
Something like:
Can I wait?
Will buying this keep me from reaching my financial goals?
Can this money be better spent on something more important?
If I buy this how will it impact my budget?
Sometimes you just need a healthy reminder of what your goals are. Remind yourself as often as possible!
WHERE DO THE KIDS FIT IN?
Now whether you are married or single, kids can have a huge impact on your money. Is that an understatement or what? Haha! There are lots of ways our children tend to affect our budget, and a lot of times, in order to cope, we say things like YES, when we really should be saying NO! Are you guilty of that? (my hand is raised high, because sometimes I am a complete sucker. My wife will tell you that!)
Your kids want this and they want that! That will NEVER change! What can change though is using the word NO more often. It is kind of hard when you are standing there looking at that beautiful, but very manipulative smiling face staring back at you, but we can't let our kids spend our money. They are innocent and have no clue as to what it means to be on a budget. Sometimes they do though, and have learned that you can be pretty easy to persuade. You have to stop that!
I hear more stories of people claiming that the budget was busted due to not being able to tell their kids NO! We cannot let our children dictate how the money is spent, and we can't let them bully us into submission. If they have you feeling guilty every time you try to say no, they are in control. Gain control of your money, YOU are the adult.
The #1 BEST way to teach them the value of a dollar, is to teach them about money. Teach them about income, expenses, taxes, and explain to them the benefits of budgeting. Welcome them to the short budget meetings every month. Help them understand early on, why you cannot just have everything you want, just because you want it. Isn't that why most of us got into our financial predicaments in the first place?
Perhaps the combination of credit cards, and parents not talking to their kids about money is why American households have a negative savings rate. We grow up to think that we can have anything we want, when we want it, so we never even consider saving money as an option to living paycheck to paycheck.  STOP THE CYCLE, OR IT WILL CONTINUE!
TODAY'S CHALLENGE
If you are married, you must go to my guest post over at Engaged Marriage, and start working on that list immediately. Leave a comment below answering these two questions: (worth one entry)
What do you struggle with the most on the list? (ex. being patient etc.)
How do you plan on getting better at that one thing?
BONUS:  Set aside 15 minutes to get to know your spouse. (worth 5 extra entries)
Find out whether you are on the same page. Get to know your spouse! It's important! Leave a comment outlining how it went.. 😉 Remember to be honest here. Your goal is to change things, not pretend you participated in a family meeting.
====================================================
If you are single, you must write yourself a list of at least three accountability questions in the comments section below. (worth one entry)
BONUS: Find yourself an accountability buddy! That simple. (worth 5 extra entries)
Make your accountability buddy count. Make sure they are willing to hold you accountable. Make sure you can call them when in stress. Make sure you trust this person and will be able to open up.
====================================================
If you have children: (worth one entry)
Do you give into them more than you should?
Have you ever talked to them about money?
====================================================
Oh yeah, you have until midnight on Thursday to enter to win prizes!!
That's it. I look forward to hearing your thoughts and answers on this. This is an area of financial management that can make or break you. If you are not on the same page as your spouse, can't hold yourself accountable, and let your kids spend your money, you are going to struggle with your budget. You may as well get better at it!
Be sure to visit the Sponsors page to learn more about the folks that were kind enough to offer such great prizes!!
OTHER MANAGE YOUR MONEY POSTS
FINAL POST: TBA April 1st