Proud Manage Your Money Sponsors
Now to highlight the amazing Manage Your Money Sponsors for March 2010.

The guy that got it all started was Francois Bondiguel from Pocketsmith. He sent me an email, detailing his offer to give three premium memberships to my readers.
I was immediately interested, so I started brainstorming. I asked myself how could I make the giveaway fun, informative, and motivational all at the same time. Viola! It turned into a 31 day challenge. Connect with Francois on Twitter: @Kaedron.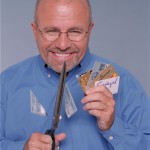 Dave Ramsey and his team over at the Lampo Group agreed to sponsor this by giving away a Financial Peace University Lifetime Membership Kit. As many of you know, in my opinion, Dave Ramsey is the man! I like him, I trust him, and I support him, in case you didn't notice the large assortment of Ramsey material above. 🙂
It was he who convinced my wife and I that what we had been doing up to 2008 was all wrong. It is because of him that we are debt free right now. We did the work, but he showed us how. You can connect with Dave Ramsey on Twitter at: @RamseyShow

Next we have my good friend Mr. J Money from Budgets Are Sexy. The guy who makes personal finance exciting to read, and someone I have enjoyed getting to know. He is a great guy, and if you are not a subscriber of his already, you need to get with the program. He and I were the masterminds behind Brad and J's Christmas Stimulus. Connect with J Money on Twitter: @BudgetsAreSexy.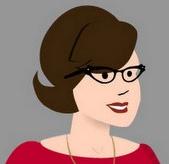 Bucksome who writes at Bucksome Boomer – Journey To Retirement is a 50 year old baby boomer, and fellow Financial Peace University graduate. She admits she is not a personal finance expert, but enjoys sharing her thoughts and stories with her readers, and hopes to retire in 10 years from her current line of work. She has been an enthusiastic subscriber of EOD for quite some time now, and I really enjoy her company. Connect with Bucksome on Twitter: @Bucksome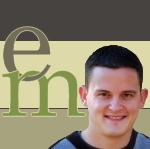 Dustin from Engaged Marriage, aspires to help married couples achieve the extraordinary in marriage. He is passionate and it shows in his work. We have become great friends, and we worked together on the collaborative free e-book called Love Everyday. We are both members of The Extraordinary Life Network. Connect with Dustin on Twitter: @EngagedMarriage.

Carrie Burgan from Make Mine Happen, was also a contributor on the Love Everyday e-book, and writes to motivate greatness. She is "a massage therapist, 'Jill of All Trades,' lover of life, and a female entrepreneur." She admits she is especially interested in "seeking better tomorrows". I look forward to working with her in the future. 😀 Connect with Carrie on Twitter: @thegirlburgan.

Blair MacGregor from CostRefuge, the premiere destination for the cost-conscious consumer. The site is still in beta, but shows some real promise. They plan to revolutionize "the way consumers & brands interact with one another". Be sure to visit regularly as the site will continue to be updated. Connect with him on Twitter: @costrefuge.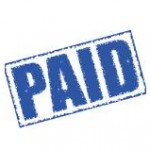 And last, but certainly not least we have PayOffDebtApp.com who has so kindly offered to give away 4 free Debt Snowball applications for iPhone (2) and the Android phones (2). If you have an iPhone or an Android phone I am extremely jealous, but if you have debt this app will definitely come in handy, so I'll sleep good at night knowing you will be ridding yourself of awful debt.

I Pick Up Pennies – Abigail writes some really good articles intended to give those of us that are "unemployed, underemployed, chronically ill or a member of the working poor", because as she points out, they "have fewer financial options, with the same obligations. If you find yourself in a unique financial position I recommend checking her out.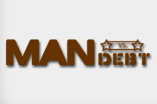 Man Vs Debt – Baker is a very charismatic blogger and someone who I admire very much. He paid off lots of debt so he could travel with his family. You can always find him up to something fun and creative. He writes about lifestyle design, debt, and even chronicles his journey across the world and back.

Life Excursion – David Damron has been working really hard to give you easy ways for you to simplify your life. He has a variety of e-books he has published and writes about finance, health and fitness, and minimalism. You would be missing out if you didn't see what he has to offer. I know you'll learn something…go check him out.
OTHER MANAGE YOUR MONEY POSTS
FINAL POST: TBA April 1st
Current Prize Schedule
Weekly Prizes
Financial Peace University DVD Lesson: Cash Flow Planning (8th)
Total Money Makeover (Dave Ramsey) book (8th)
$25 Gift Card (Staples) (8th)
$25 Gift Card (Amazon) (8th)
Financial Peace University DVD Lesson: Relating With Money (15th)
Financial Peace Junior Kit (ages 3-12) (15th)
iPhone "Pay Off Debt" Debt Snowball App (15th) US, UK and Australia
Android "Pay Off Debt" Debt Snowball App (15th) US and Australia
Financial Peace University DVD Lesson: Dumping Debt (22nd)
Financial Peace Revisited (Dave Ramsey) book (22nd)
Dave Ramsey's Town Hall For Hope Live Event DVD (22th)

No More Dreaded Mondays (Dan Miller) book (22th)
Financial Peace University DVD Lesson: The Great Misunderstanding (29th)
A Gift To My Children (Jim Rogers) book (29th)
iPhone "Pay Off Debt" Debt Snowball App (29nd) US, UK and Australia
Android "Pay Off Debt" Debt Snowball App (29nd) US and Australia
More prizes below!
Bonus Prize
Financial Peace University Membership Kit (March 31st)
More Prizes below!
Grand Prizes
12 MONTH PREMIUM MEMBERSHIP to Pocketsmith (March 31st)
12 MONTH PREMIUM MEMBERSHIP to Pocketsmith (March 31st)
12 MONTH PREMIUM MEMBERSHIP to Pocketsmith (March 31st)