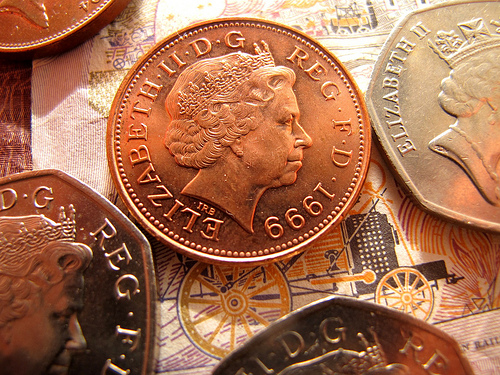 The recent payment protection insurance mis-selling epidemic of the last decade in Britain is still active, with thousands of disgruntled British consumers (victims of PPI mis-selling) still making claims each month.
It is still possible for anyone who has been miss sold PPI to claim compensation, however with a recent announcement made by the FCA (Financial Conduct Authority), there are now new circumstances around which people can make a claim, more specifically – there's a deadline.
What Is The Deadline For Making A PPI Claim?
The deadline for submitting a new claim is august 29th 2019.
This means that any ppi claims submitted after this date will not even be considered by either the banks, the company that miss sold the PPI or the financial ombudsman.
The PPI deadline is designed to bring the mis-selling scandal and the resulting claims epidemic to a close, completing once and for all what has been the biggest mis-selling fiasco of the last 100 years.
What Does This Mean For The Hundreds of thousands of People Yet To Make A Claim?
This means these people need to get started as soon as possible with their claims, due to the expected influx of payment protection insurance complaints with both the announcement of this deadline and also the fact there is an awareness campaign due to launch in 2017 that is designed to inform anyone with an outstanding PPI claim that now is the time to do something about it. (it is expected this will lead to a rush of people submitting claims).
Be advised that any ppi claims submitted after August 2019 are likely to be ignored, so it is important to get the process started before August 29th 2019.
What Options Do People Have In Making A PPI Claim?
There are essentially two options for people wishing to make a claim for PPI:
Make the claim manually and pursue the claim through to completion by carrying out an independent review into their previous loans, mortgages and credit cards to see if they were paying into a payment protection insurance policy that was miss sold to them, this involves contacting the banks (or the other company that miss sold them PPI) and taking up the issue with them. Some people have had success claiming PPI themselves however it can have it's complexities as banks can reject claims that are later upheld, and some cases need to be submitted to the financial ombudsman – a scenario where many would rather have the help of an experienced professional.
Contacting a PPI Claims Company to have them handle the claim on their behalf, there are a number of PPI claims companies' out there in the market, one company in particular with a good reputation that uses actual PPI solicitors unlike other companies is PPIClaimsService.co.uk however there are a number of companies' out there that can handle PPI claims, a simple internet search will bring up a range of companies' ready to handle new cases.
For those who are having trouble determining if they have been miss sold PPI, there is the option of contacting a ppi claims management company for a free PPI check, most companies' operate on a "no win no fee" basis meaning there are no upfront costs (unless they were to cancel after the initial 14 day cooling off period), this is probably the simplest way to find out if there is a valid claim.
In any case, new claims need to be submitted before the aforementioned date (existing PPI claims would not be held to this because the deadline is for "new claims only") so anyone with a claim already underway need not worry, this is a clear message for people who are yet to claim, a message stating they should do so at the earliest opportunity to avoid missing out.
photo credit: frankieleon hail to the queen via photopin (license)