Reading Rocks!
Recently, Newsweek published an article with what they called, 50 Must Reads Now, And Why.  Now I am certain some of the books they picked are great reads, but I am also sure that they left better ones out.  So I came up with a list of financial books I think everyone should read.  More than half of these I have read, and the rest are on my to-read list. The ones that I haven't read have been highly recommended by others with great enthusiasm.
These books will help you in everyday life, and will motivate, inspire, and help you realize your potential.  I hope you have a chance to read some, or all of these books!  Have any of these books helped you?  Do tell by leaving a comment below. Also add other books you think should be on this list.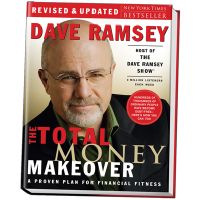 Publisher's Notes (have read at least three times)
Dave condenses his 17 years of financial teaching and counseling into 7 organized, easy-to-follow steps that will lead you out of debt and into a Total Money Makeover. Plus, you'll read over 50 real-life stories from people just like you who have followed these principles and are now winning with their money. It is a plan designed for everyone, regardless of income or age.  Sample Chapter
With The Total Money Makeover, you'll be able to:
~Design a sure-fire plan for paying off ALL debt
~Recognize the 10 most dangerous money myths
~Secure a big, fat nest egg for emergencies and retirement
~Positively change your life and your family tree!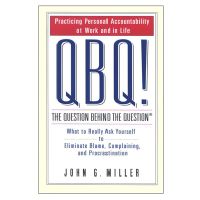 Publisher's Notes (have read twice)
Have you ever heard questions like these?
~Why do we have to go through all this change?
~When is someone going to train me?
~Who dropped the ball?
~Why can't they communicate better?
~When is that department going to do its job right?
~Who's going to solve the problem?
~When am I going to find good people?
~Why don't they share the vision?
~Who's going to clarify my job?
If so, QBQ! is for you and your organization. The QBQ is a tool that enables leaders – at all levels – to practice personal accountability by making better choices in the moment. This helps you to eliminate blame, complaining and procrastination, allowing you and your colleagues to:
~Boost Morale
~Adapt to Change
~Enhance Communication
~Increase Productivity
~Foster Creativity
~Develop People
~Build Effective Teams
~Solve Problems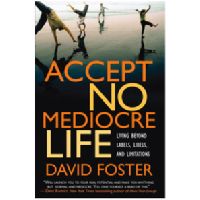 Publisher's Notes (have not read)
Widely loved speaker and pastor David Foster urges readers to shed the labels others so often place on us, especially the most dangerous label of all: mediocre. All labels are libels and this is the most insidious. When we believe the opinions of others about us, we can't fail to measure up to their meager expectations.
But there are ways to break free, to go through life dancing, twirling, testing our limits, embracing the best God has in store for us. As an old proverb has it, "He who aims at excellence will be above mediocrity; he who aims at mediocrity will be far short of it."
Organized in a series of four commitments, Foster outlines promises we will make ourselves as we learn to strive for excellence in our lives. These 12 promises—among them, "I will embrace my uniqueness," "I will conquer my fears," "I will serve a noble cause," "I will treat time as life"—form a personal agenda by which we can realize our full potential, whatever our circumstances.
The perfect conditions, perfect timing, perfect skills for achieving excellence will never come. We have to seize today and vow to begin a life-changing, life-affirming journey to reach the awesome possibilities ahead of us. As Foster says, "We will not be denied, because we refuse to live within the limits of man-made labels and libels. We will not accept a mediocre life and we will not disappear quietly into the middle. We gladly accept the proverb, 'Those who hear not the music, think the dancer's mad.' We hear the music, it's in our heart and soul, and we must dance."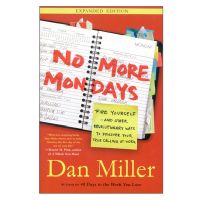 Publisher's Notes (have read)
In today's workplace, job security is like carbon paper–a relic of the past. But if you take a careful look you'll discover this is good news. The radical shifts that are reshaping the American economy invite you to redesign your work and create a career path that matches your passions and interests, as well as your expertise. More than ever before, successful workers need to draw on their creativity, relational skills, and entrepreneurship.
In No More Mondays, you will learn how to:
~Develop a knack for creating your own opportunities
~Allow your deepest passion to direct you to profitable work
~Discover the off-the-grid opportunities that are multiplying as the number of traditional jobs continues to shrink
~Channel your creativity in ways that make you more marketable
Position yourself for long-term success in a rapidly changing marketplace by drawing on strengths you have been neglecting. Not only will you find work that pays the bills, you'll find work that pays dividends in meaning, satisfaction, and purpose. Now you can start looking forward to next Monday.
ALSO CHECK OUT: 48 Days To The Work You Love (have read twice)
5. The Millionaire Next Door – Thomas J. Stanley, Ph.D & William D. Danko, Ph.D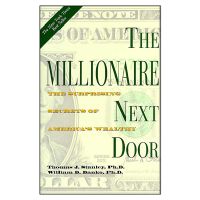 Publisher's Notes (have read)

~Can you spot the millionaire next door?
~Who are the rich in this country?
~What do they do?
~Where do they shop?
~How do they invest?
~Where did their ancestors come from?
~How did they get rich?
~Can I ever become one of them?
Get the answers to these questions in this book, the never-before-told story about wealth in America. You'll be surprised at what you find out.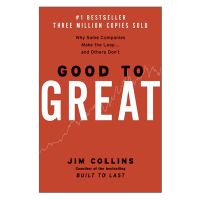 Publisher's Notes (have read)
The findings of the Good to Great study will surprise many readers and shed light on virtually every area of management strategy and practice. The findings include:
~Level 5 Leaders: The research team was shocked to discover the type of leadership required to achieve greatness.
~The Hedgehog Concept (Simplicity within the Three Circles): To go from good to great requires transcending the curse of competence.
~A Culture of Discipline: When you combine a culture of discipline with an ethic of entrepreneurship, you get the magical alchemy of great results.
~Technology Accelerators: Good-to-great companies think differently about the role of technology.
~The Flywheel and the Doom Loop: Those who launch radical change programs and wrenching restructurings will almost certainly fail to make the leap.
"Some of the key concepts discerned in the study," comments Jim Collins, "fly in the face of our modern business culture and will, quite frankly, upset some people."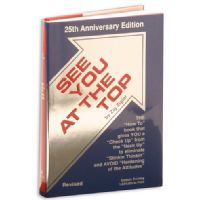 Publisher's Notes (next on my list)
For more than 3 decades, Zig Ziglar, one of the great motivators of our age, has traveled the world, encouraging, uplifting, and inspiring audiences. His ground-breaking best-seller, See You at the Top, remains an authentic American classic. Its basic premise—you can have everything in life you want if you will just help enough other people get what they want—has guided generations of readers to personal success.
This revised and updated 25th anniversary edition stresses the importance of honesty, loyalty, faith, integrity, and strong personal character. See You at the Top emphasizes the value of a healthy self-image and shows how to build it. Personal goals are an essential part of any program for success. This important book tells you how to set—and achieve—those goals, and provides step-by-step instructions on how to change the way you think about yourself and your surroundings.
See You at the Top is widely used by corporations large and small, schools, government agencies, correctional institutions, and sales organizations—wherever motivation and self-improvement are considered major priorities. It has been translated into more than a dozen languages, and has sold more than 1 million hardcover copies.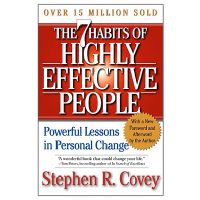 Publisher's Notes (have read)
In The 7 Habits of Highly Effective People, author Stephen R. Covey presents a holistic, integrated, principle-centered approach for solving personal and professional problems. With penetrating insights and pointed anecdotes, Covey reveals a step-by-step pathway for living with fairness, integrity, service, and human dignity – principles that give us the security to adapt to change and the wisdom and power to take advantage of the opportunities that change creates.


Publisher's Notes
Success is difficult but…
Tomorrow morning, you could wake up as a full-grown rhinoceros and:
~Charge your way to success
~Use audacity to reach your goals
~Be happier than you've ever been before
~Make your life an exciting adventure
~Have the persistence and tenacity necessary for success
~Never worry again
~Succeed at the world's most profitable hobby
~Achieve more and have a better balance in the six major areas of your life: financial, work, physical, family, social and spiritual
Scott Alexander has discovered the REAL secret of success: becoming a rhinoceros. Read it and go rhino! That's all there is between you and everything you've ever wanted to do or become in your life. CHARGE!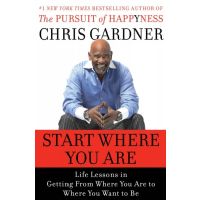 Publisher's Notes (haven't read yet)
Ever since the story of his transformation from homeless, single and struggling father to millionaire became known the world over, Chris Gardner—whose life story both inspired the movie The Pursuit of Happyness and became a #1 New York Times bestseller by the same name—has been inundated with two questions: "How did you do it?" and "How can I do it, too?" Gardner's power-packed, transformational reply is the basis of this long-anticipated book.
As a departure from standard self-help tomes that promise overnight riches and exclusive secrets for success, Gardner avoids any tilt toward magical thinking by staying with real issues and solutions impacting individuals in all walks of life.
If you've had the rug pulled out from under you, or have been dealing with the loss of a home, a job, a health or financial crisis, or simply can't find the motivation to pursue new challenges, Start Where You Are abounds with life lessons that offer hope and provide a road map for starting anew. This is also the book for anyone ready to launch a personal, professional undertaking, or break generational cycles that hem in their potential.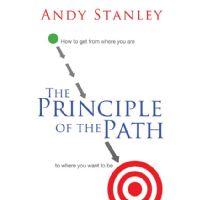 Publisher's Notes (haven't read yet)
Your Direction, not Your Intention, Determines Your Destination.
There is often a tension between where we want to end up in life and the path we choose to get there. We fail to see that having good intentions is never good enough. Like Charlie Brown, we wrongly believe there's something to be said for trying hard. We need to understand why, in spite of our good intentions, we may have ended up at the wrong destination with our finances, our marriages, our careers, or a host of other dreams. So how do we get from where we are to where we truly want to be? The Principle of the Path is a road map to proper direction and discipline.
Includes Extensive Study Guide.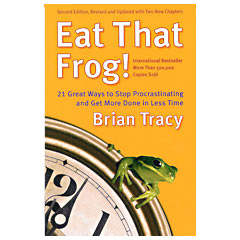 Publisher's Notes (have read)
If you are like most people today, you're overwhelmed with too much to do and too little time.  "Eat that frog" is a metaphor for tackling the most challenging task of your day.  Your most challenging task is the one you are most likely to procrastinate on–but it's also the one that will have the greatest positive impact on your life.
Eat That Frog! shows you how to zero in on the critical tasks and organize each day–you'll not only get more done faster, but get the right things done.  It's time for you to get control of your life. It's time for you to become the master of your time.
When you buy Eat That Frog you will learn the 21 great ways to stop procrastinating and get more done in less time.
~No more excuses
~No more procrastinating
~Accomplish high value tasks every day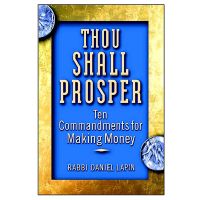 Publisher's Notes (haven't read yet)
Explore 10 fundamental "commandments" relating to business and money
~Believe in the dignity and morality of business
~Extend the network of your connectedness
~Get to know yourself
~Don't pursue perfection
~Lead consistently and constantly
~Change the changeable while clinging to the unchangeable
~Learn to foretell the future
~Know your money
~Give money away
~Never retire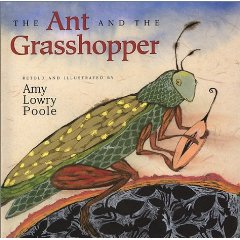 Amazon Review (have read)
While the ants are hard at work collecting food for the long winter, the grasshopper only plays and does no work at all to prepare for the long harsh winter up ahead. Soon the winter comes and the ants are warm and have plenty of food to eat. However the grasshopper is out in the cold with no food at all. I liked the illustrations in this book, and I also enjoyed the way the author told the moral to the readers. The author's main moral was that there are times when you can play and times when you need to do work, and you can't play all the time. The moral is easily understandable so that children will be able to pick up on it. Also it is a great way in introduce time management to older children
(have read)