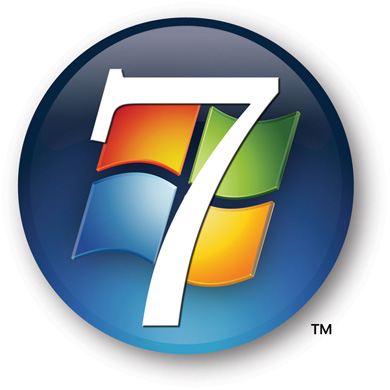 Oh my gosh!!  Have you heard?  Oh my gosh!!  I just found out today!  Windows 7 just released and everyone is going gaga over "NEEDING" to buy it.
Who cares if your current operating system works just fine?  YOU GOTTA HAVE IT…RIGHT?  We just have to own the newest software, the biggest plasma television,  or the highest priced, most advanced cell phones we can find, but WHY?
"Oh, oh, oh, I know—pick me, pick me—please pick me, I know the answer!!"
Because society has taught you that delaying gratification is a SIN, and that acquiring "stuff" by using good old-fashioned financial planning is not cool enough.
Don't be like everyone else!
21 Reasons NOT To Go Out And Buy The Latest And Greatest Gadget
the cost is ridiculously expensive, but the good news is the price will eventually drop.
you cannot afford it, especially if you have to put it on credit.
when a product is first released, it often contains bugs and technical issues.
because your current gadget is getting the job done.
you do not have an emergency fund in place.
you need financial security, not bells and whistles.
you could use the money to buy health insurance.
it's more important to save for retirement.
your new gadget will not pay your mortgage if you lose your job.
with a very troubled economy, your priorities should be different.
you should be trying to pay off your debt, not adding to it.
buying a used or refurbished gadget works just fine.
Obama WILL NOT bail you out if you default…

or will he?

😉

there is at least one better way to spend your money.
you don't "need" it…plain and simple.
because "everyone else is doing it" is not a good enough reason.
if you need a new gadget, you can find an older version that will work just fine.
everyone else is BROKE.
one of your friends will sell you their more experienced computer.
Windows Vista SUCKED, and it's too early to tell if Windows 7 will follow.
you care more about your future than your "stuff".
The people over at Mac, make a compelling argument for not buying Windows 7.  (Funny)
Fight The Urge To Follow The Flock…Be Different!
Chances are if everyone else is doing it differently, then you are probably headed in the right direction.
There will be a lot of marketing dollars spent on trying to convince you of all the reasons you NEED Windows 7, but do not believe them. Windows XP works just fine!  Come to think of it, the price of a computer with XP probably just plunged faster than our economy.
Trust me when I say having an I-Phone would ROCK, but what doesn't rock is the amount of money that I would have to spend in order to get one.  Sure I would probably drool over the newest features and cool new applications but the truth is I DO NOT NEED ONE.  My brand new, FREE, Blackberry Pearl does everything I need it to.
By the time I go out and get an I-Phone, the new version will probably go to work for you—but I am okay with that.  The one you are using now, will  be good enough for me.
Windows 7 is no different.  I bought a refurbished Dell Latitude Laptop, using Windows XP, almost a year ago for $200.  It gets EVERYTHING done that I need it too.  I saved money, and really didn't miss out on the catastrophe that was Windows Vista.  If you need a new computer, use cash, and buy used!  If you constantly try and keep up with the speed of technology, you will be BROKE by the time you hit retirement and realize you have NO SAVINGS!
Think smart! There is no good reason to go into debt!  NONE!  Forget about the Government giving you the impression that you should go out and CONSUME in order to "stimulate" the economy—as you can see, Government stimulation has not worked thus far.
The "Debt For Suckers" program can teach us a lot about Government stimulation.  It "unnaturally" stimulated car sales for the time it was being offered, but car sales have dropped since then.  Who knew?  A LOT of people did, but not enough apparently.  They just thought it was a good enough reason to go out and enthusiastically acquire debt.  Buyers remorse was on the rise last time I checked, and I am sure as we continue to lose more and more jobs, it will get even higher.
It's not worth it to keep up with everyone else.  BE DIFFERENT!  BE PREPARED!  Be financially responsible!