Debt can be difficult to manage. It is stressful to have payments hanging over your head that are more than you can afford, and every day it stops people from doing things like buying a reliable vehicle or a home. Thankfully, there are ways to have debts dismissed or renegotiated if you are having extended financial difficulty and cannot make your payments. Depending on how much and what kind of debt you have, see if these options are right for you.
Medical Bills
It is far easier to save money on your medical bills up front by shopping around for the best prices on procedures, but if you have already received expensive care or are otherwise faced with staggering medical bills, you still have a few options.
Many hospitals have departments set up specifically for those people having financial difficulties that might prevent them from paying their bill in full. But if yours doesn't, you can still stop by the billing department at the hospital where you received care and discuss repayment options. In most cases, the hospital will work out an installment payment plan with you, and in some cases, they may even accept a percentage of the full bill due to your inability to pay.
Tax Liability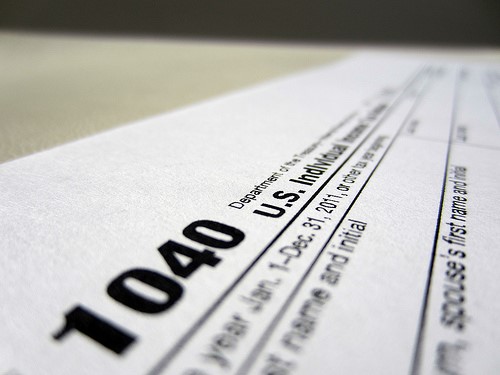 Image via Flickr by 401(K) 2013
Another common debt that people have difficulty paying is their tax liability to the IRS. If you are an independent contractor or business owner and your taxes are not automatically withheld from your income, you may find that you owe money to the IRS at the end of the year. This tax liability may be a significant burden, but the IRS has ways to help make it easier for you to pay, including installment payment options, penalty reduction, and offers-in-compromise.
If you have a significant tax liability and you are having trouble meeting your financial obligations, it may be helpful to speak to a professional tax advocate who can help you to determine if you qualify for any of the IRS tax relief programs. When you are struggling with tax issues, getting professional help can potentially improve your outcome.
Student Loans
If you are having trouble making student loan payments, there are options for you as well. While it is notoriously difficult to get any of your student loan debt dismissed, debt consolidation may be an option to help you get a lower payment or one of the federal government's income-driven repayment plans for student loan borrowers. After 20 years of repayment under income-based repayment plans, many kinds of loans are forgiven for borrowers, easing their student loan burden significantly. For those in public service, there is a program that will forgive student loans balances after 10 years of payments.
Debt can be a real hassle, but it doesn't have to ruin your life. Many creditors may be willing to work with you in a variety of ways to ease the burden of your debts and make them more manageable. The important thing to remember is to talk to your creditors rather than hiding from them, because the debt will not go away on its own.