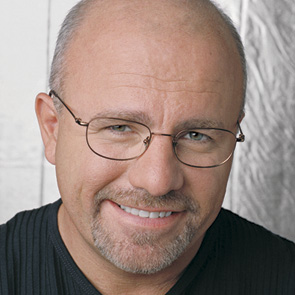 Dave Ramsey – (Financial) Perhaps one of the most influential financial gurus of our time, Dave Ramsey is a best selling author, founder of Financial Peace University, and radio personality for the syndicated and highly popular Dave Ramsey Show.  He has made it his mission in life to help people get out of debt so they can enjoy what he calls financial peace.  His hard-lined views challenge the current mindset of  society by debunking common myths associated with debt and money.  He does a very good job of helping you understand not only what you should do, but why you should do it.  One of his best selling books, The Total Money Makeover, has helped many people, including myself, go against the grain to become debt free.  It was this book that finally convinced my wife and I to make the changes necessary to get out of debt.  If you have not read his book—you should!
Other Books By Dave Ramsey
Financial Peace University Revisited
How To Have More Than Enough
Priceless
The Money Answer Book
Kids Books
The Super Red Racer (WORK)
Careless At The Carnival (SPENDING)
The Big Birthday Surprise (GIVING)
The Fantastic Fieldtrip (SAVING)
A Special Thank You (INTEGRITY)
Battle Of The Chores (DEBT)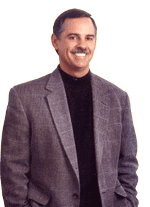 John G. Miller – (Personal Accountability) When it comes to personal accountability, he is the leading authority if you ask me.  His book, The Question Behind The Question (QBQ), teaches the art of accountability.  His goal is to help you overcome the negative questions that feed procrastination, victim thinking, and placing blame—questions that have no solutions.  He instead recommends that we ask better questions so that we may take control and become more productive in the process.  Some people work really hard to try and change other people.  Miller reminds us that the only person we can change—no matter how hard we try—is ourselves.  I highly recommend The QBQ to anyone interested in self-development.  I have the audio book and I listen to it frequently.
Other Books By John G. Miller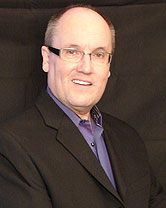 Dan Miller – (Careers) I found out about Dan Miller through Dave Ramsey.  Dan is a passionate person who coaches people in business and careers.  He specializes in helping people realize that the traditional methods in which people earn income are becoming a thing of the past.  The internet has changed the way we do business as well as made it easier to earn a living aside from the normal 9-5.  48 Days To The Work You Love is a terrific read and to be honest was one of the reasons I decided to start Enemy of Debt, as well as consider becoming a certified financial counselor.  He convinced me that with passion comes opportunity and working in a career that you don't like is the wrong approach.  Many people sludge along looking forward to Friday and dreading Monday, but Dan believes that when you work in your passion you have a greater chance to earn more money because you enjoy your work and are more motivated to be there.  Creativity reaches new heights when you are passionate about what you do.  If you are like me you will be unable to put the book down once you start reading it.
Another Book By Dan Miller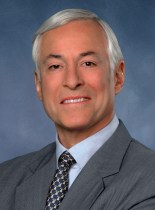 Brian Tracy – (goals setting, sales)  I absolutely LOVE reading and listening to Brian Tracy's books.  He is one of my favorite motivational speakers and speaks on almost any topic you can think of.  He covers topics such as how to become succesful bussinesman, a better salesman, how to stop procrastinating, goal setting, time management, positve thinking, public speaking, weight loss, the habits of succesful people and more.  I first listened to Brian Tracy's goal setting audio book and loved it.  He gives you practical methods and approaches, to better help you take control of your life and career.  He is also big on personal responsibility which is another plus if you ask me.
Books By Brian Tracy
Verbal Command: Expand Your Vocabulary & Verbal Acuity
Focal Point: A Proven System To Simplify Your Life, Double Your Productivity, And Achieve All Your Goals
Speak To Win: How to Present With Power in Any Situation
Reinvention: How to Make the Rest of Your Life the Best of Your Life
Psychology of Selling: The Art of Closing Sales
Flight Plan: The Real Secret of Success, How to Achieve More Faster Than You Ever Thought Possible
The Power of Charm: How to Win Anyone over in Any Situation
Maximum Achievement: Strategies and Skills That Will Unlock Your Hidden Powers to Succeed
Great Little Book on Effective Leadership
Goals!: How to Get Everything You Want-Faster Than You Ever Thought Possible
Eat That Frog!: 21 Great Ways to Stop Procrastinating And Get More Done in Less Time
The 21 Success Secrets of Self-Made Millionaires: How to Achieve Financial Independence Faster and Easier Than You Ever Thought Possible
…and LOTS more!
The one thing ALL of these guys have in common is they have positive attitudes!  A quality that is not found in many people, including myself—at times.  🙂  The truth is we all need guidance, wisdom, and constant encouragement to continue to grow and mature.  You don't have to agree with everything any of them say to learn from them.  Don't miss out on the good stuff because you disagree with them on some of their beliefs.  Apply what you can to your life, and discard the rest.  The point is to constantly grow and learn because no matter how much you think you know—there is always more.
What's Happening At The Self-Reliance Exchange?
I wanted to keep you posted on articles that I have written at SRE, so I have decided to link to those articles whenever I write a new one.  (I am playing catch up with the links below.  Most of the time you can expect one or two links.)  I am also committed to keeping my posts shorter so that they will be quick but quality reads!  Comments are appreciated as I am very interested in hearing your thoughts.  Enjoy!