Hello everyone! As you know I am still on vacation, but wanted to still give you something to chew on for the week. Kris who writes for debt-tips.com, submitted this guest post, and although he and I disagree on debt consolidation, we both agree that becoming and staying debt free is a good thing. I also try not to flush people out just because I disagree with them on a few issues, as I feel that there is most of the time something of value to be heard. For the most part, I think Kris has given some good advice. Enjoy!
5 Simple Ways To Pay Down Your Credit Card Bills Faster – Entirely On Your Own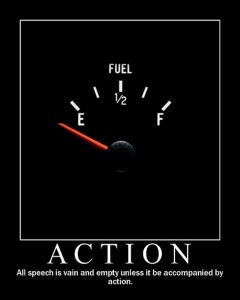 It can happen to the best of us. An unexpected car bill. Medical bills that aren't covered by insurance. Loss of a job. Even the temptation to use credit cards for something we really want (and convince ourselves that we can afford it – even when we can't) is an easy trap to fall into.
And before you know it, you're drowning in credit card bills! That's the easy part. The hard part is paying off the bills once they get too big to handle. That's how the banks make their money. And why so many of us get in way over our heads.
The good news is that there are ways to get this debt back under control – without filing bankruptcy or signing up for a debt management program. Here are 5 simple ways to pay down your credit card bills faster – entirely on your own!
1 – Pay an extra 10% each month.
Of course, paying anything more than the minimum is hard when money is tight. But you must do it. Even if it is only an extra $10 or $20 a month. Over time, this will save you a bunch of money, and get you out of debt much faster.
2 – Call for a lower interest rate.
These days this strategy is harder to accomplish. But it can still be done. Simply call up everyone you owe money to and ask for a lower interest rate. If they say "no" wait a month and try again. Or ask to speak with a supervisor. Even a few percentage points can make a big difference.
3 – Put away ALL of your credit cards – except one for emergencies.
No matter how hard it gets, if you continue using your credit cards you will never be able to pay them off. So put them in a drawer, a safe deposit box, a sealed envelope, whatever it takes. And keep one handy ONLY to use in case of emergency!
4 – Pay your credit card bills first.
Obviously, nobody wants to make paying off credit card bills a priority. We'd rather buy big screen TV's, hi-tech cell phones, and go on fancy vacations. But you must do it anyway. And if you make it a habit to pay your credit card bills first, you'll be less tempted to buy all those other things – that you really can't afford anyway!
5 – Keep a written record of every expense.
Nothing will help you understand why you are stuck with all this debt faster than looking at a list of every payment you make. You'll see all those expenses that you can live without. And you'll then have more money to pay off your bills.
No, getting out of debt is not fun and games. It takes work. And sacrifice. And determination. But it can be done.
So set a goal for yourself to get out of debt, and STAY out of debt, and you'll be amazed how good you will feel!
For more tips on getting out of debt and turning around your financial situation, visit www.debt-tips.com. You'll learn the actual way I used to get completely out of debt and fix all my money problems.