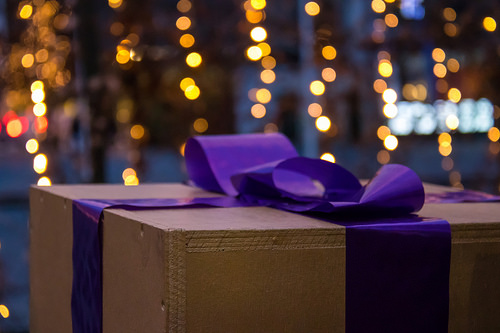 Special occasions like weddings, graduations and baby showers are major milestones in our lives and those of our friends and family. Celebrating these events make for priceless memories, but often times these events come as a surprise. This can wreak havoc on budgets that aren't prepared to funnel funds for gifting and other related expenses.
According to the latest American Express Spending & Saving Tracker report, guests spent between $99 and $127 on wedding gifts in 2016. The National Retail Federation tracked graduation gift spending at an all-time high in 2016, with the average price of adult spending at $106.45. While the impulse to splurge on loved ones is strong during these celebratory events, having a little discipline and thinking outside the gift box can save you a lot of money.
Before you shop for a present, keep in mind that the "rules" of gift giving are always changing. While there is a certain etiquette to gifting, it's important to do what is appropriate for your budget and for your relationship with the recipient(s). Your judgement is your best bet in these situations, but never discount an idea because it seems too "cheap" or doesn't fit with the etiquette you've been taught. Your generosity will be appreciated regardless of the price tag as long as the gift is thoughtful and presented well.
Cut back on discretionary purchases
Though special occasions can come as a surprise, thoughtful planning and budget adjustments can help you prepare financially. If graduation season is coming up and you know someone who is graduating, or have friends or family with graduates, it's best to plan ahead. The same applies for attending a wedding; start by reviewing your spending and see where you can make temporary cuts to free up funds for the gift or event. Maybe you sacrifice your weekly Starbucks order or start bringing your lunch instead of dining out. Even saving just 10 extra dollars per week can earn you enough to purchase a nice gift when you need it.
Shop around for well-priced gifts
Many people buy directly from gift registries without thinking to compare prices. Start by using the registry as a guide, but give yourself enough time to search for the same item at a better price. For example, a coffee maker on the registry at Bed, Bath & Beyond might cost significantly less if ordered through Amazon. You might also find a product is priced better because of a sale or coupon not offered by competitors. Search for discounts and promo code through such sites as Coupon Sherpa to find out which retailers are offering deals. If you start researching soon enough, you'll be prepared with a great gift you don't have to spend a lot on.
Go in on a larger gift
If the event will be attended by people in your network of friends and family, ask around to see who might be willing to contribute to a group gift to reduce individual costs. In addition to money savings, a group gift expands gift options beyond your individual budget so you can choose something truly meaningful to the recipient(s). If it's a gift for a high school grad, consider cost-sharing a dorm refrigerator or other big-ticket housing necessity. If the gift is for newlyweds, a convenient appliance or desirable piece of decor for their shared home make for great group gifts.
Buy discounted gift cards
Have you heard of websites like Cardpool? These sites sell gift cards marked down from their original value. For example, you might find a $25 Best Buy gift card but only pay around $23. You can use discounted gift cards as currency to save between 5% and 35% on a gift, or simply gift the card itself. Stretch your gift budget even further by combining these discounted cards with coupons and sales! Restaurant gift cards are a great way to send a high school graduate off to college, and newlyweds can always use gift cards to home improvement stores. Stocking up on discounted gift cards is something you can do year-round so you'll have them on hand when an event occurs. After all, Target gift cards are useful to just about everyone!
Give cash
Cash is appreciated by grads, newlyweds and even parents of young kids who have plenty of toys and other items. The amount is up to you, but consider creative ways to present cash so it's not too impersonal. You can easily impress with a pizza box full of cash, cash and confetti balloons, or a money lei. If you're sending the gift in the mail, consider making your own card instead of purchasing an expensive store card. For more money presentation ideas, check out Buzzfeed's list of over 20 unique suggestions.
Make something
The gift is not just the item; it's also the thought that goes into it. You can easily (and frugally) make an impression by creating something for your giftee. For example, if you need a gift for a grad, make them a "dorm survival kit" with items you can find at the dollar store. If it's a gift for a couple getting married, make them a scrapbook or photo album with some of your favorite pictures of them. If you have a hobby, use your skills to create something personalized for your recipient. It will not only show how well you know them; it shows you're willing to put in time to create something special. Need inspiration? Listotic has a nice list of over 30 ideas.
photo credit: Infomastern Christmas decorations in the city via photopin (license)