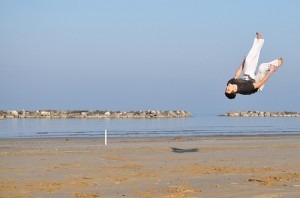 As an indebted individual I always admire those that live a completely debt-free lifestyle. My in-debtedness is for the most part to what most consider "good" debt; a mortgage and a few outstanding medical bills. My goal is to set up a payment plan for them and pay them all off by this time next year.
I cut credit card debt out of my life in my late twenty's only using credit cards to my advantage and paying the balances in full each month. Living debt free is a lifestyle choice that requires hard work and an affirmation for saying "no" when you need to; whether it is to your family, friends or yourself. Discovering debt freedom is a passion for many and here are some of the necessary skills to have in your arsenal on your journey to debt freedom.
1.  Attention to detail
Missing due dates, fraudulent credit card charges and even the can of soup scanned twice at the grocery check out can sink you into debt. Paying close attention to the details of your financial life is an essential skill those that are debt free have.
Create and stick to a budget. A cornerstone of debt freedom is the adherence to a budget and knowing where all of you money goes.

Track expenses. By seeing where you are spending your money on a daily basis you can gain the useful insight debt free people have-a window to spending habits.
2.   Stress-free lifestyle
Those of us that have been in debt at one point in another in our lives know the stress that comes with it. Worrying about bills, creditors calling and keeping it a secret from family can be overwhelming. Every trip to the mailbox, phone call, and invite to dinner seems like a death sentence. The stress causes you to lose sleep, become depressed and in some cases fall ill.
Being debt free equals being stress free at least when it comes to financial matters.
3.  Budget for everything
If you ask anyone that is currently debt free I am 99% positive they will tell you they have a budget. This is because people who budget know when there are a couple of extra dollars available for something not in the budget. One of my favorite personal finance experts, Paula Pant says you can afford anything, just not everything.
People that are debt free still indulge every now and then; the difference is that they know when they can and when they can't! 
4.  Cash Only 
As a society we have become accustomed to credit and being able to have the things we want when we want them. Don't have the $50 for the pair of jeans you want, no worries, you can charge them. Debt free people often use cash as their sole form of payment. Many will argue that it is impossible to live a cash only life but is that really true? 
5.  Know the system 
Credit can be tricky to master. For instance you have to build credit in order to have credit. If you have too much credit it can hurt you, you get the idea. Debt free people understand how credit works and either use it responsibly or not at all. 
6.  Don't have to keep up with the Jones's
My dad is a completely debt free person and has been his whole life. He paid cash for his house (this was a long time ago), always pays cash for his cars and most importantly does not feel the need to keep up with others. Growing up all my friends had cable and we didn't, it made me so mad! Now as an adult I realize my dad's logic behind the no cable ruling. We couldn't afford it and he didn't feel the need to go into debt to have what everyone else did. 
7.  Patience 
Debt-free people make the hard decisions. If they can't afford something, they either wait until they can or choose to do without. 
It's funny how much I wish I was like those that are completely debt free, owing nothing to anyone, the freedom to do what you want with your money and your life. 
When you become debt free how will you feel and what advice would you give to others?