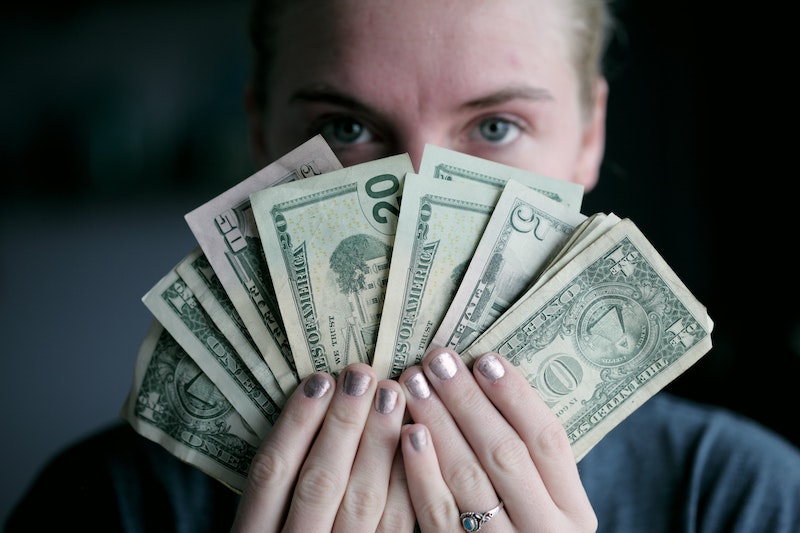 You've been checking out Get Lowered Cycles for a new Saddlemen seat. They are quite pricey, but you know they're well worth it. You start to wonder if you should go back to college to get a higher-paying job so you can afford everything you want.
Fret not, you don't necessarily need a college degree to make a nice income. Here are 7 high-paying jobs that don't require a college degree!
Service Industry
The service industry is a great way to make a considerable amount of money without having to have a college degree. While the hourly pay usually isn't high, you could easily make up for it with tips. Just be sure to find a restaurant that stays busy!
Average Hourly Pay: $15.91 + $100 tips per day
Legal Assistant
If you are looking for administrative work that pays well but haven't been to college, you should consider looking into being a legal assistant. A legal assistant is similar to a paralegal, but you aren't required to have a degree or certificate. The legal field pays well, and it's a great place to work if you want a desk job!
Average Hourly Pay: $19.42 – $27.53
Firefighter
If you're wanting to be a real-life hero and get paid well for doing so, you should consider being a firefighter. You don't need a college degree in order to fight fires. Instead, you need physical endurance and desire to help. If this sounds like you, look into what it takes to become a firefighter – it might be the perfect fit for you.
Average Base Salary: $50,736
Artist
Artists get a bad reputation. While it's true that it's hard to get paid well to be an artist, that doesn't mean it's the case for everyone. If you believe that you have true talent, you should consider being an artist as a career choice. If done right, you could get paid incredibly well. Perhaps try it as a part-time hobby until you start building a name for yourself.
Average Hourly Pay: $18.79 – $40.45
Social Media Specialist
One of the best high-paying jobs without a degree is a social media specialist. This profession is on the rise as social media has taken over the world of marketing. If you find yourself enjoying TikTok, Instagram, and Twitter – a social media specialist might be the perfect job for you.
Average Hourly Pay: $18.88 – $31.22
Flight Attendant
Do you love to travel the world? If so, you might consider being a flight attendant. Flight attendants get paid to visit exotic places across the globe. What's better? They get paid to do so and it doesn't require a college degree. This is the career choice for you if you don't have a family yet and want to explore the wonders of the world around you.
Average Base Salary: $25,875 – $43,853
Sales Representative
If you're a people person, a sales representative would be the perfect fit for you. Sales representatives work in a variety of different business niches. As long as you do well with communicating with others, you should consider a sales representative as a career path. There's also a lot of potential for growth in this field!
Average Base Salary: $72,488
Photo by Alexander Grey on Unsplash