Buying a new laptop doesn't have to break the bank. With modern PC manufacturers looking to offer the highest quality features at reasonable prices, it's easier than ever to find the notebook that meets your specifications without resorting to costly financing. Here are a few tips to keep in mind when shopping for the best deals:
1. Don't Skimp on Memory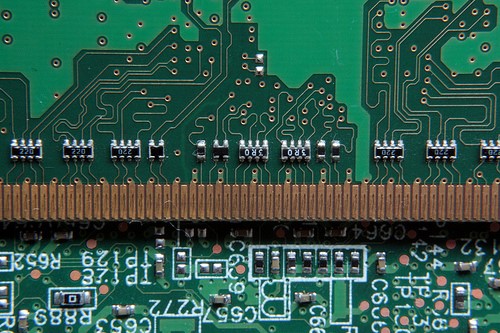 Image via Flickr by marfis75
While it's possible to buy extra sticks of RAM to add to a laptop designed with a free slot, memory isn't something you want to compromise on. Any decent laptop should have at least 4GB of RAM, so never settle for anything less. To give you a better idea of the requirements, the new Windows 10 requires 2GB of memory to run. You want to aim for at least double that amount, so consider something like an affordable Windows laptop from Lenovo.
2. Ensure You Have Enough Storage Space
Cheaper laptops tend to skimp on hard drive space, which is not what you want. Considering the applications, videos, photos, and other files you'll want to save to your laptop, you need at least 320GB of space. You can find these kinds of specs in moderately priced laptops, so remember that you're paying only a little extra for something that's going to last a lot longer than the cheapest models.
3. Invest in a Good Processor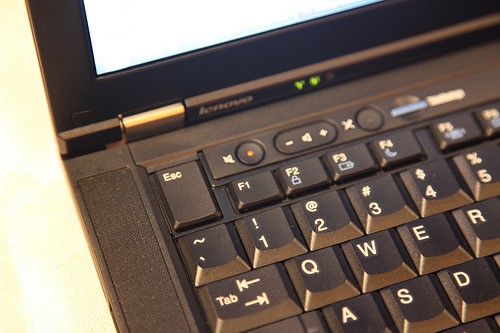 Image via Flickr by Masaru Kamikura
Processors in inexpensive laptops have a tendency to get bogged down during heavy use. Avoid this problem by investing in a laptop with a decent processor. Multi-core processors are always better than their single-core counterparts because the multiple processors increase performance, improve efficiency, and reduce power consumption. Look for tech specs that include something like the Intel Core i5 or Intel Core i7 to be sure you're getting a later generation multi-core processor.
4. Avoid Bloatware
Many brand new laptops come loaded with unnecessary programs and applications. All that software is not only taking up space, but it's also a pain to remove. It's true that the cheapest laptops tend to have the most bloatware because software companies essentially pay the manufacturer to include them, so if you have no other option, ask if an employee can remove the bloatware for you when you buy. Alternatively, if there is any software you absolutely must have, try to find a laptop that already includes it in the purchase price, since you'll likely save money over buying the software separately.
5. Consider a Refurbished Model
Refurbished laptops are simply pre-owned machines that were returned to the seller for any number of reasons. They've been fixed up and are available at a fraction of the price of a brand new equivalent. Choosing to buy refurbished could mean finding an incredible deal on a more expensive model you've had your eye on, so don't write off pre-owned laptops, especially if they come with a warranty. Buying old laptops on auction sites can seem tempting, but many of these aren't refurbished and don't carry a manufacturer's warranty, which you should always have when buying pre-owned.
6. Time Your Purchase Just Right
Unless your previous laptop died suddenly and you need a replacement ASAP, plan your new laptop purchase around big sales. Black Friday is a given, but you'd be surprised how many discounts you can find on an older model when the next generation model has just been released. Another great time of year to buy a laptop is during back-to-school sales over the summer months.
7. Ensure the Laptop Includes Necessary Ports and Peripherals
Few things are worse than buying a new laptop and realizing it doesn't have enough USB ports. If you plan on using an external keyboard, external hard drive, or any other external devices, make sure your laptop has everything you need to accommodate those devices. Many new laptops don't even offer DVD drives, so if that's on your must-have list, make sure your new laptop ticks all your boxes.
There's a fine balance in finding a laptop that has all the specs you need at the price you can afford, but a little research and forethought can go a long way.