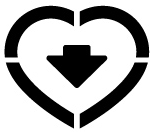 Howdy folks! Welcome to day two of my No Restaurants in November Challenge! (Have you taken the plunge yet? Join me and many others!)
One of the many reasons there could be for wanting to save a little money — the topic for today's post is definitely one of them.
Giving…..
Do you do enough of it? We don't.
Don't misunderstand. We do give, but it's not nearly as much as we want to give. When I think of all the orphans, widow's, single mothers and the poor and unfortunate others out there, I know that what I do is not enough. I'm working on it though, and every little thing counts.
Still, I try to do it when I can, so I am excited to announce something I've been watching since the idea was born. My good friend and fellow pf blogger, J$, has had something up his sleeve, and the time has come for him to roll those sleeves up to reveal his awesome secret. After months of struggling trying to get everything set up, him and Nate St. Pierre have finally made it official. LOVE DROP IS COMING!
I know just how passionate J$  is about this, because we have talked about it, and even worked together on our very own annual Christmas Stimulus we started last year. (Wait until we announce the details of this years stimulus giveaway!)
Instead of yapping away, I'll let you watch the video for yourself.
AWESOME RIGHT?
On Friday, I will be signing up to become a part of the team. Don't go into this thinking you have to give a lot. Every little bit counts and even if you pledge to give $1.00 a month, that's something. Your donations will be helping someone who is struggling, and in the economy we are in right now, that's huge!
Don't feel pressured. My wife and I weren't always able to do things like this either so I understand if it's not possible. This isn't a guilt-trip. It's just an announcement to let you know if you want to be a part of something special, here's your chance. Spreading the word about this would be just as appreciated.
Us bloggers generally start blogging because we want to make a difference. This is just another way for us to do that.
Love Drop is Coming! Love Drop is Coming! Spread the word!