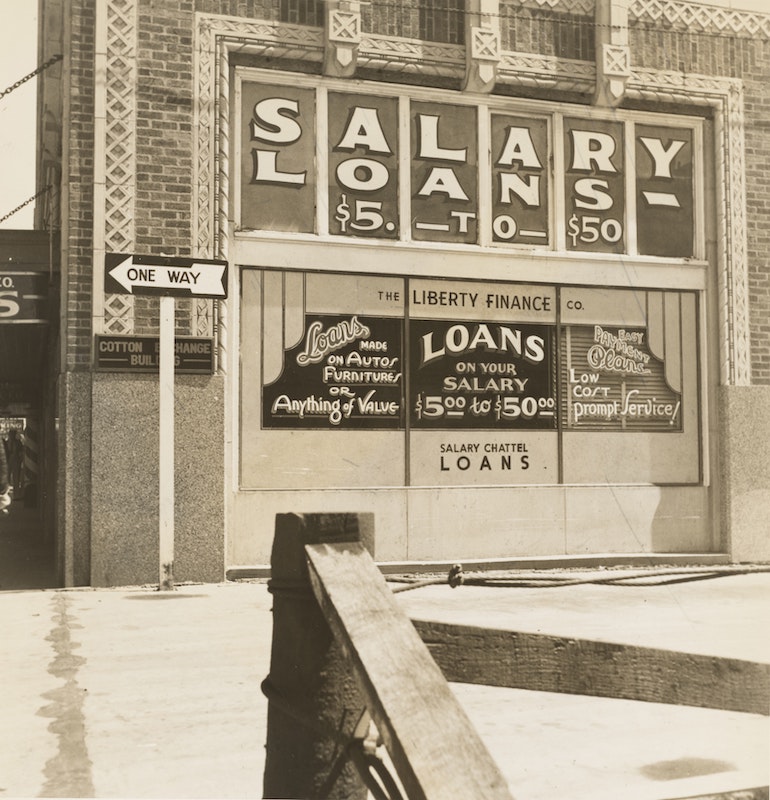 It's time for title loan lenders in Wisconsin to become a part of the solution.
With 2020 bringing a pandemic to our doorstep—and with it, unprecedented unemployment rates across the state—some in our communities are facing financial devastation. In the face of dwindling wages, bills surge. We struggle to keep the heat on as the temperature drops, we come home to empty refrigerators. Some of our most vulnerable are turning to subprime loans—like title loans and payday advances—to make ends meet.
Republican Congressman Glenn Grothman (R-Glenbeulah) noted that 13% of Americans between 22 and 53 years of age have used a form of subprime loan. And looking closer to home, predatory loans snatch $85 million in excessive fees from our families in a single year.
But what is really being done to protect the disadvantaged in our community?
What The Government Is Doing
The Pentagon demanded that the federal government create special protections for active military members. As such, Congress passed a law to cap interest rates on the loans of military personnel to 36%. The Pentagon argued that subprime lending threatened the security and stability of military families. Other restrictions are also in place for military personnel around the measures title loan and payday loan lenders can take in regards to repayments, defaults, and arbitration.
Outside of the Pentagon's involvement on behalf of military families, the federal government is largely uninvolved in mitigating the impact title loans and other subprime lending types have on our country's citizens. The buck (as it were) is passed to our state's leaders.
What the State Is Doing
Wisconsin has a colorful history when it comes to title lending. In 2011, then-governor Jim Doyle passed an act to restrict payday lending and a veto to prohibit title lending. Title lenders were given until the end of the year to wind up their businesses. Republicans, however, came to the party to rescind the veto and legalize title lending again.
So, while some states restrict or prohibit predatory lending in title loans, Wisconsin is not one of them. There are currently 14 states across the US whose local government permits triple-digit APRs—Wisconsin brings up the tail of that list. Furthermore, lenders in Wisconsin make title loans too simple and accessible. All it takes to qualify is a vehicle title, proof of any income, and an ID.
What National Organizations Are Doing
The Department of Financial Institutions (DFI) recently took a proactive approach to restricting interest rates and fees in subprime lending, in the face of massive unemployment and displacement due to Covid-19. Those lenders who violate the guidelines may see their licenses suspended—or even revoked entirely—under the character and fitness test.
The Consumer Financial Protection Bureau (CFPB) was also created to combat the crippling damage predatory lending does to individual financial status. It holds regulatory power over short-term lenders, who have long been exempt from federal law—and largely ignored at a state level.
What Our Community Is Doing
Our community is working for change, governance, and education.
Change
Change through the implementation of a 36% interest rate cap in all title loan lending. This change could see billions more dollars circulating in our Wisconsin communities. The 36% interest rate cap was originally proposed under the Protecting Consumers From Unreasonable Credit Rates Act of 2009, as an amendment to the Truth in Lending Act. It didn't pass in 2009 or 2019, but has received more support in 2020 as we approach the November elections.
Governance
Governance by state representatives who work to protect Wisconsin's vulnerable citizens. It is widely acknowledged that those who are most vulnerable to predatory lending in title loans and payday loans:
Earn less than $40,000 per year, or
Rent rather than own, or
Have less than 4 years of college education, or
Are a member of an ethnic minority group.
Education
Education by our community organizations to promote responsible borrowing and financial literacy practices:
Teaching how to approach lending documents
Exploring traditional lending options that protect borrowers
Understanding up-front fees, terms, and costs
We recognize that certain citizens in our community are most at risk of falling into the debt trap that title loan lenders and payday advance lenders can pave the way to. By educating our entire community on the risks of high-interest non-traditional lending we can minimize the risk of taking on crippling long-term debt to address a short-term cash shortage.
In Conclusion
As we near the end of an unprecedented year of upheaval across the US, stimulating the economy takes on a major focus. But when Americans are using their vehicles as collateral and paying $3.5 billion in interest, the economy is taking a backseat to the title loan industry.
If we want to keep Wisconsin strong, we need the government, the state, and the community to work together. And we need title loan lenders to do their part.
So what will you do to keep Wisconsin strong?
Photo by The New York Public Library on Unsplash