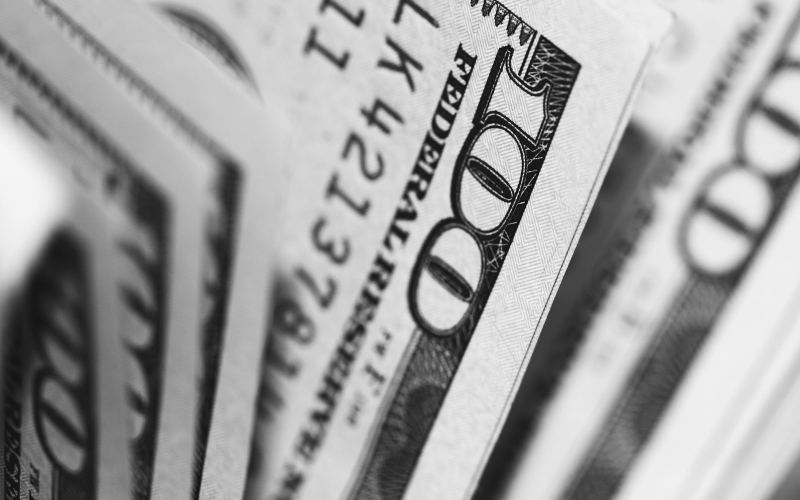 Two of the most popular financial careers are accounting and finance. They each have different roles, require a different skill set, and offer different salaries. If you're struggling to decide between the two disciplines, here's everything you need to know about these careers, including which has more earning potential.
The Difference Between Accounting and Finance
Understanding the differences between these two careers will make your choice easier. In short, accounting looks back on past financial transactions while finance looks forward by planning future financial strategies. Here's how their roles differ.
Accounting
Accounting is a subset of finance. You can view an accountant as the company's "police" officer. An accountant focuses on the day-to-day record-keeping of financial transactions and ensures compliance with all applicable laws and regulations.
Your job as an accountant will involve tracking the organization's income and expenditure, preparing the balance sheet, preparing financial statements and reports, complying with tax regulations, identifying irregularities, and assisting in auditing processes.
Finance
Finance is a broad term that covers a range of roles that can include financial manager, financial analyst, wealth management, financial advisor, or investment banking. Financial managers analyze and interpret the financial reports supplied by the accountant and base future financial decisions around this information.
Finance exercises a higher level of control over a company's financial health and strategy. If you choose a finance career, you'll control assets and liabilities, manage the company's investment portfolio, provide strategic input into mergers and acquisitions, help mitigate financial losses, and forecast future growth.
What Qualifications Do You Need?
Accounting Qualifications
When choosing the accounting path, there are diploma and associate degree courses that are a stepping stone into the accounting field. These will qualify you to work as a bookkeeper or accounting clerk.
If you want to become a fully-fledged accountant with the goal of becoming a certified public accountant (CPA), then you need a bachelor's degree. The more qualified you are in accounting, the higher the salary you can command.
An accounting degree covers accounting practices, accounting ethics, business law, tax law, statistics, finance, and may even include modules on marketing and business administration. It will also equip you with a working knowledge of accounting software and information systems. Accountants can choose to specialize in a niche such as tax accounting, payroll accounting, or forensic accounting.
Finance Qualifications
If you study for a degree in finance, your core courses will be similar to those of an accounting degree. In addition, you'll learn about investment and wealth management, securities analysis, banking, personal finance, corporate finance, accounting principles, ethics, business law, and trade and international finance.
If your interest leans towards investment management, you can follow a Chartered Financial Analyst (CFA) program. CFA programs are a prestigious yet grueling course of study to pursue but it will reward you with a lucrative salary.
For additional studies, both finance and accounting have the option of a master's degree or MBA.
How Much Can You Earn?
According to Maryville University, the average salary for an accountant is $67,190 compared to $80,310 for a financial analyst and $117,990 for a financial manager. However, should you choose to become a CPA, your earnings as an accountant can increase to around $119,000.
Prospects for both jobs are positive but finance manager jobs are growing at a faster rate than accountant jobs according to the U.S. Bureau of Labor Statistics. The BLS predicts that finance manager jobs will grow by 16% by 2028 compared to 6% for accountants.
The great thing about both careers is that they offer the option of going on your own and starting your own business. This can potentially boost your earnings even further.
Which Career Suits You Best?
Both accounting and finance are high-paying careers. However, salary alone should not be your only deciding factor. Each career suits a different type of individual.
If you enjoy the nitty-gritty details of working with numbers and organizing data, then you'd be happier in an accounting job. Because accountants deal with compliance and regulatory matters, a high level of integrity and honesty is required for the job. Good organization skills, attention to detail and a task-oriented personality is key.
If you're more analytical and enjoy looking at the big picture and being involved in financial planning and forecasting, then finance is a better fit. Finance requires strong analytical, risk management, and visionary skills and the ability to problem-solve.
Accounting and finance each play a specific role but both contribute to the overall finance function within a company. To decide which one suits you best, assess your skills and pick the one you feel you'd most enjoy spending 40 hours a week doing.