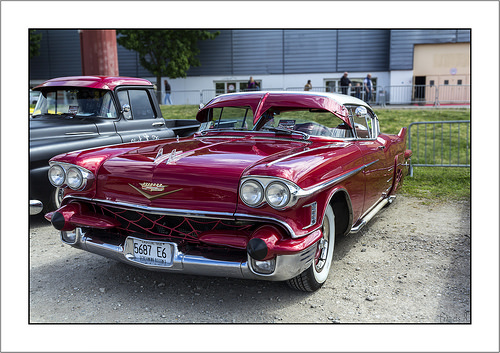 Car insurance is vital for anyone that owns an automobile. The costs incurred in an accident can soar to eye-watering figures, and unless you are covered, these will come out of your back pocket, causing financial insecurity for years.
There is no way around it. Auto insurance adds to your automobile expenses. But the good news is that insurance premiums can differ by hundreds of dollars and there are several ways to ensure you are getting a good deal on your car insurance policy.
Shop Around
The best way to ensure you are getting the best deal around is by comparing quotes from several different insurance providers. Price comparison sites like Insuranks allows policyholders to quickly compare insurance premiums from a host of providers and select the ones that offer competitive rates.

Settle for a Higher Deductible
When you speak to your insurance provider regarding a quote you have seen online, you have the opportunity to negotiate for the best price available.
One way of bringing your monthly premium costs down is by settling for a slightly higher deductible. This means that in the event of an accident, you will have to pay more out of your own pocket, but if you are a safe driver, the lower monthly premiums could offset the costs significantly.
Drive Safely
The best way to save money on car insurance is by driving safely. If you don't have an accident, you don't have to pay the deductible and your premium won't increase next time around.
Similarly, if you get caught speeding, it will likely come with a hefty price tag in the form of increased premiums. Drive within the speed limits to keep your monthly rate low.

Drive a Modest Car
One of the biggest factors that goes into calculating your car insurance rate is the car you drive. If you are tearing around in a brand new Mercedes convertible, you will have to fork out more for your insurance policy than you would if you had a small Honda.

Bundle Your Insurance Policies Together
If you already have homeowner's insurance or life insurance, call the company you have these policies with to see if you can bundle them with a car insurance policy. If you are already a policyholder, they are more likely to give discounts.
Don't just assume bundling your insurance policies will give the best rate. It is still wise to shop around but using your existing insurance providers as a starting point will give you a good benchmark against which you can compare other policies.
If you do find a more competitive policy elsewhere, call your insurance provider again and let them know. You may find that they make an even better offer once they know what they are up against.

Inquire About Low Mileage Discounts
If you drive fewer miles than the average driver each year, ask your insurance company about low mileage discounts. They should be able to shave some dollars off your premium given that you use your car less than most road users.
Take a Defensive Driving Course
If you can show proof that you have completed defensive driving training, many insurers will offer you a discount. These courses help make you a better driver and equip you with the skills to avoid accidents. This means you are less likely to make a claim and cost your insurer money. They often pass these savings onto you in the form of a lower premium.
photo credit: Francis =Photography= 1958 Cadillac DeVille via photopin (license)