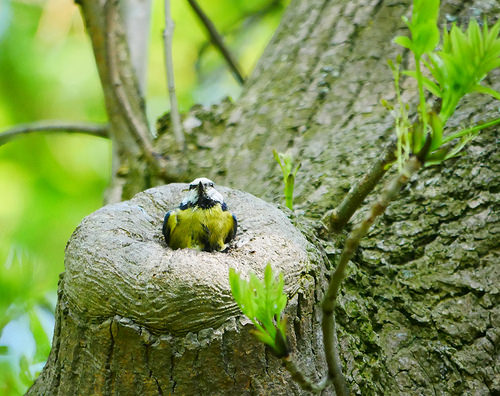 Until recently, protection from loss and wealth creation were two needs that could only be achieved separately. Today, thanks to ULIPs, you can fulfill both financial protection and returns on investments with one solution. By combining an insurance cover with a savings plan, ULIPs, short for unit-linked insurance plans, give people the change to grow their money while concurrently protecting their dependents from life's unexpected turns. It's therefore not surprising that ULIPs are developing to be the preferred investment option around the world.
If you're on the fence about making a ULIP your investment plan, below are five convincing reasons to sign up today.
1. Life Cover
ULIPs function like typical life insurance covers in that they secure your life and ensure that the people who depend on you have enough money to live comfortable lives down the road. ULIPs typically give beneficiaries the sum insured or the value of the investment fund, whichever is higher. Therefore, the future goals of your family will be well taken care of, even if you're not around.
2. Wealth Creation
Long-term monetary stability may seem like a distant dream, but with the right investment vehicle, you can generate enough income to gain the financial freedom you desire. ULIPs are long-term plans and are, therefore, ideal tools for creating and growing wealth. In addition to a life cover, a ULIP gives you the chance to invest in the capital market, and you can combine premium investments in both equity and debt funds for lucrative returns over several years. That means you can start investing as early as in your 20s and reap the benefits in the long run.
3. Tax Benefits
Annual premiums on ULIP investments are eligible for tax exemption under section 80C of the Income Tax Act. Additionally, taxes against maturity and death proceeds are also deductible under Section 10D, and even the capital gains from fund switches are tax-free. The money you save from these deductions can be further reinvested in market assets to grow your wealth even further.
4. Fund Switches
ULIPs are flexible enough to allow switches between debt and equity funds, depending on your current financial situation, risk appetite and goals. While the market is known to fluctuate unpredictably, a ULIP will give you control over your assets, enabling you to shift to better-performing investments at any time. For instance, you can invest in debt funds during shaky periods, and opt for equity funds when the market performs well.
Fund switches might not be worth much in the short term, but if you're investing for long durations, you may get more opportunities to make these shifts and reap more benefits.
5. Transparency
ULIP companies are obligated to share with you all information regarding the utilization of your premium, including how much is invested, how much goes to the life cover, and how much is deducted for charges. You are also entitled to honest and accurate information about how the policy will grow and the returns to expect, depending on the state of the market. Proper service providers also provide brochures and key features documents to new applicants to enable them to make informed investment decisions.
So, do you like the idea of securing your life and growing your wealth at the same time? Invest in a ULIP, and start working towards your long-term goals.
About AEGON Life
A joint venture between AEGON – world's leading financial services and Bennett, Coleman & Company – India's leading media house, AEGON Life Insurance launched its pan-India operations in July 2008. Armed with a vision to be the most recommended new age life insurance Company, AEGON Life adopts the power of global expertise by leveraging digital platforms to bring transparent solutions, and to prioritize customer needs. Our financial planning and investment solutions include term life insurance plans, pension plans, unit-linked insurance plans (ULIPs), health insurance plans, child education plans, and more.
photo credit: seenbynick Blue tit nest in a tree via photopin (license)