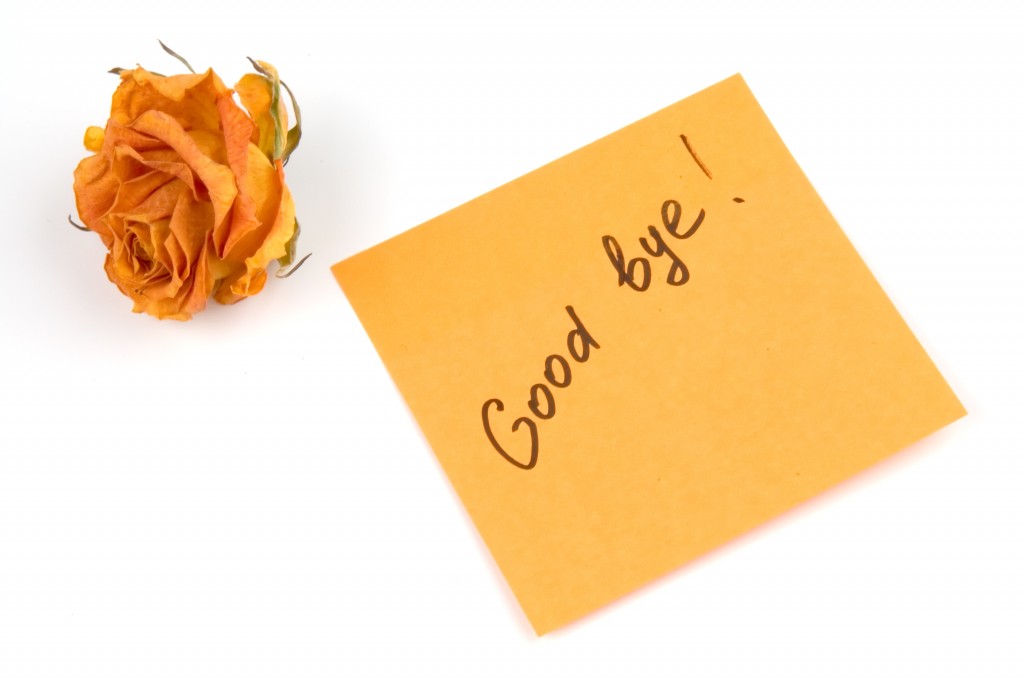 Dear Debt,
I've waited 5 years to say these words to you—good riddance.
I know you're thinking that this is some sort of joke and I'm really about to burst into a Green Day song, but I assure you I'm not. I'm legitimately, once and for all, saying good riddance. You have caused me enough grief, frustration and sadness for two lifetimes. And I couldn't be happier that you're gone.
We started out as friends. You were a constant presence in my life. It was comforting to have you because it was a reminder of the good times we had. Vacations, drinks and dinners with friends, new clothes…all good things. And when I needed you most, you gave me a little more. I appreciated that because seriously, what 21 year old doesn't need an $8000 credit limit? You allowed me to do things that I otherwise couldn't have done. For that, I am grateful. Almost.
You see, you took advantage of me. You knew that I didn't know what I was doing and you allowed me to get out of control. What's that? I need to take responsibility for my own actions? Fine. I'll give you that. I did use you frivolously and with a complete lack of responsibility.  I never bothered to learn about the importance of keeping you under control in order to protect my future.  I never thought that it was important to use you moderately and prudently. And really, it's not like you told me.
No, you just sent me paperwork telling me that I had payment holidays and credit line increases.  I believed you when you said I didn't have to pay for a month. I fell for it when you gave me more money. You never told me that there were consequences for taking advantage of your disguised generosity.  For instance, you never told me the impact my debt to income ratio would have on my ability to get good interest rates on a mortgage. You never told me that if I kept you around and made you fatter and fatter, you'd take a bigger part of my paycheck (yes, I realize logic should have told me this. But logic and I have never really been on speaking terms. You knew that when I first let you into my life).
But what I'm really angry about is what you took away from me. It's not even so much that you took away my money or my freedom to leave a job I hate or even buy new shoes. No, what you took away from me was self-respect. You see, I always prided myself on being intelligent and responsible. The day I let you into my life, that all went out the window. Or, more appropriately, my wallet. I am ashamed that I fell for your magnetic strip, raised numbers and quick access to money I really didn't have.
Not anymore. No, now you are out of my wallet and out of my life. The money I earn through my paycheck? I get to keep that instead of giving it to the people who own you. The lessons I learned from using you frivolously and irresponsibly? They are engrained in my head, a permanent reminder of what I will never again allow to happen.
You have no more power over me. You are banished from my life.
Good riddance.