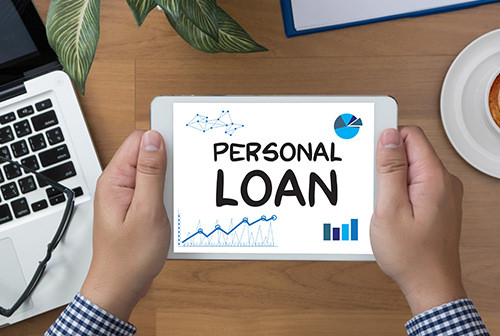 When in the midst of a financial emergency, finding a way to get cash quickly with the least amount of penalties is crucial. However, many types of loans can only be used for specific expenses and are difficult to obtain. However, with personal loans, qualifying is easy, and the borrowed money can be used to pay anything from late bills to medical treatment.
Even better, personal loans can sometimes be more affordable than other loans and financing options. Here's how.
Personal loans usually have lower rates than credit cards.
If you have good credit, opting for a personal loan might be cheaper than using a credit card. The annual percentage rate (APR) for a personal loan ranges from about 5 to 36 percent. As for credit cards, rates typically span from around 13 to 28 percent. Rates not only vary from lender to lender but also based on location.
While the APR for some personal loans might be higher than some credit cards, the good news is that it is still possible to find a personal loan with a lower APR than the average credit card.
 You won't have to put up collateral for a personal loan.
Unlike some financing options (e.g., home loans), personal loans are unsecured. With unsecured loans, one won't have to secure their loan with collateral. Collaterals are a pledge of something of value – such as jewellery, property, a vehicle, or another expensive belonging – that is legally taken if one does not pay back their lender in a timely manner.
While some would rather pay a lower interest rate for a loan by putting up collateral, unsecured loans are often considered less risky. For many, potentially giving up a valuable belonging is worth more than paying higher rates and fees. In fact, items pledged as collateral are typically worth more than the borrowing amount, making unsecured loans cheaper in this aspect.
There are often caps on personal loan interest rates.
In many cases, the interest rates of personal loans are capped by the government depending on where you live. Specific interest rate caps may also be available for certain individuals in specific regions, such as those in the military.
Caps on personal loans ensure borrowers aren't charged extreme interest rates for their loan, and thus, are more likely to have a more positive borrowing experience overall.
More About Personal Loans
While personal loans are not for everyone, there are some great perks that they can offer.
For instance, personal loans are usually faster to get than loans from traditional banks. In fact, some personal loans can be received in under an hour. These loans are also straight-forward when it comes to repayment. One receives their cash in a lump sum and will make identical payments over a certain period of time.
However, because personal loans tend to have a higher interest rate than some financial options, these loans are not for everybody. It's important to only consider getting a personal loan if you are in desperate need of immediate cash and know you will be able to pay it back on time.
Learn more about personal loans from the LittleLoans website.
Conclusion
While personal loans are not for everyone, they can be cheaper in some cases. For one, these loans often have lower rates than credit cards. Personal loans also don't have collaterals, and interest rates are often capped. Regardless of their benefits, it is still important to consider all financial options at hand before deciding if a personal loan is best for you.
photo credit: CreditRepairExpert Personal Loan via photopin (license)