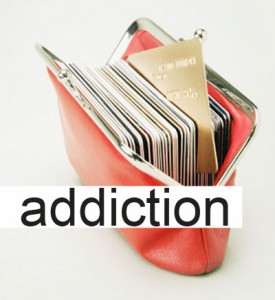 Debt: The Drug, The Dangers, and How To Turn Things Around
I would say it is the drug of choice for 7 out of every 10 Americans.  Does that make it dangerous?  Absolutely!  Should it be illegal?  I wouldn't go that far, as I believe in your freedom to conduct your life as you see fit, but what I would say is, that education is the easiest way to combat poor financial choices.
I know I will catch some attitude from the "I pay my card off monthly" crowd, so I will add that moderation is key.  Actually moderation for just about anything is key but in this case, I still say do without.  Now you have another reason to do without since some reports indicate that a few banks have decided to charge additional fees. It probably won't be long before others follow.
It's their business and their prerogative so I guess that leaves you two choices.  Pay the fees or stop borrowing the money.  You cannot borrow money from someone who has taken all of the risk and expect all of the rules or fees to benefit you.  Remember YOU went to them and practically begged them for that piece of plastic or nice new ride.  That's the price of being addicted to debt.
The Dangers Of Being "Under The Influence" Of Debt
Some people are in denial about how or even if debt is affecting their lives, so I have put together a list of  "side effects" to help you determine your addiction.  Symptoms may vary depending on the extent of your addiction.
impairs/disables cognitive function
spawns  extreme cases of denial
confuses basic mathematical abilities to add and subtract
may cause heart attack associated with stress
causes erratic episodes of impulse spending
can lead to bankruptcy
may cause acute blindness
How To Avoid The Pitfall That Is Debt Intoxication
As you know addictions are sometimes hard to break but it can be done.  I would advise that you start my 12 Step Program to becoming debt free.  What is needed the most is a paradigm shift because what you have been doing so far is not working.  It's okay though because I was once where you are now.  I believed debt was a tool.  It is a tool all right—a tool to help banks make TONS of money off of YOU.  Start making your money work for you and let the banks and credit card companies fend for themselves.
Here are some additional steps to help you change your approach to managing your money:
Read The Total Money Makeover by Dave Ramsey.
Stop the borrowing and stop the bleeding.
Use the baby steps to get you started.
Good luck in fighting your addiction.  Not an addiction you say?  Could you give it up today and still pay your bills?  Whether you're addicted or not, eliminating the use of debt in your life is something you should consider.  The freedom that follows is absolutely worth it!