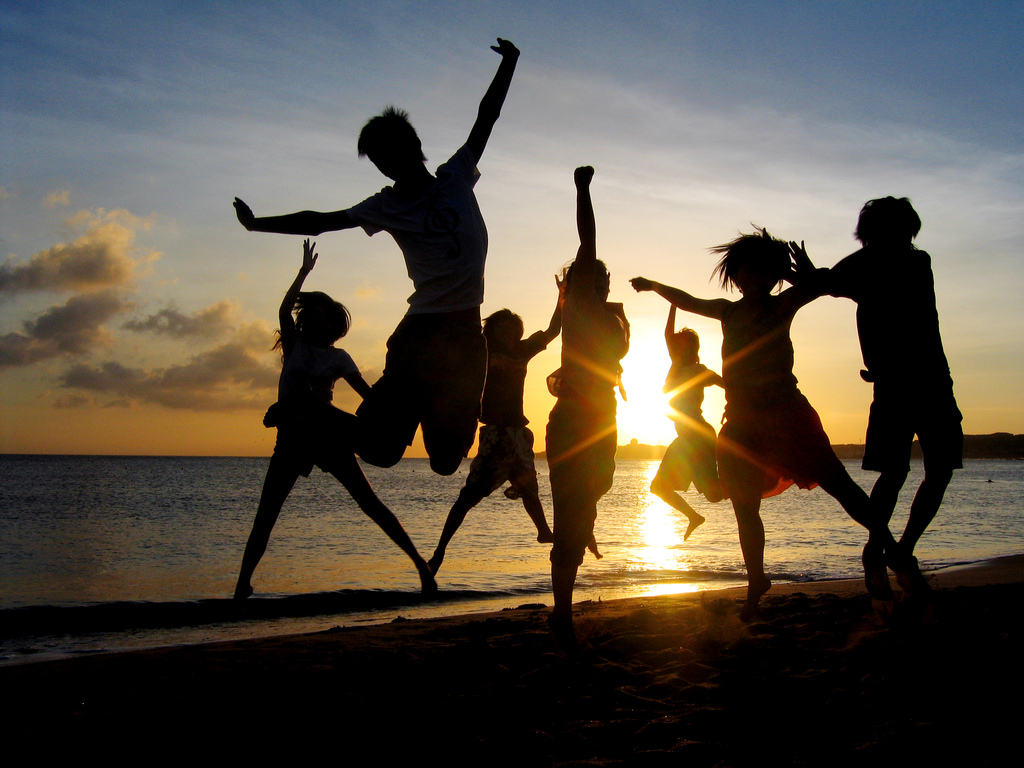 Options To Consider When Saving To Achieve The Maximum Emotional Impact
For well over a year as I have been doing the plan myself, I have been paying attention to how people respond to doing or possibly doing The Total Money Makeover.  I have coordinated and lead 2 successful FPU workshops, spent some times facilitating the FPU forums, been a member of the mytmmo.com forums, and listened to many friends.  I have heard people that had no savings yet, say that they didn't think $1,000 was possible, while others have said it wasn't enough.  Saving money is tied to emotions, and one thing that is true is everyone has them.  Positive or negative, happy or sad, secure or vulnerable you've got emotions! How much should you have for your Baby Emergency Fund? You should save an amount that is realistic but makes you happy.
One thing that I noticed in my own wife is that when we bumped our savings up to $2,000 instead of $1,000, she was more positive, more happy, and more secure.  I also noticed her motivation for our plan had increased.  She was willing to sacrifice a little more.  As soon as we suffered from a number of automobile expenses, and used up $1,000 of it, it affected us both.  At the time we decided to just stick with $1,000 since that was the minimum according to Dave's plan.
Was that the right decision?
That depends.  For some people, it might have been enough, but for us, we noticed that the negative emotional impact was bigger than we expected.  Because of that we recently decided to raise it to $2,000.  We believe that $2,000 is our emotional minimum.  What is your emotional minimum? It's the point in your head and your heart that allows you to become 110% emotionally invested.  It is your "KILL DEBT WITH NO MERCY" zone. What is your EMOTIONAL MINIMUM?
Below I have put together something that will enable you to figure out what your emotional minimum is.  Some might say their emotional minimum is $5,000, but they only make $25,000 a year.  Umm, you have to be realistic!  It's like wanting the water in your pipes to go from point A to point B, but you have a busted pipe somewhere in the middle. Emotionally you want the water to still make it but you know that it won't until you fix the leak.  The broken pipe represents your income, and by finding a way to increase that you could fill a void.  Filling that void may cause your emotional minimum to decrease slightly.  All I am saying is be realistic, and don't give up just because you want to save $5,000 but can only afford to save $1,000.  You have to crawl before you can walk, but do everything you can to learn how to walk! (increase your income)

If your emotional minimum is going to take you more than 3 months to save, then maybe you should consider picking a lower amount.  The purpose of the baby emergency fund is to cover the little emergencies that may come along, while you are killing your debt with extreme intensity.  You don't want it to take forever, don't forget that you will fund your fully funded emergency fund in the next step, so keep that in mind.  The below chart is just an example of a possible starting point.  Do it your way and make personal finance bearable!
Baby Emergency Fund:  Option A ($20,000+: income per year)
Level One – $20,000-$40,000 –  $1,000 to complete baby step 1
Level Two – $40,000-$60,000 – $2,000 to complete baby step 1
Level Three – $60,000-$80,000 – $3,000 to complete baby step 1
Level Four – $80,000-$100,000 – $4,000 to complete baby step 1
Level Five – $100,000+ – $5,000 to complete baby step 1
Baby Emergency Fund:  Option B (Less than 20,000: income per year)
Level One – $20,000 or less – $500 to complete baby step 1
Level Two – $20,000 or less – $1,000 to complete baby step 1
Level Three – $20,000 or less – $1,500 to complete baby step 1
Hit The Nitrous Button
If you feel you are running out of steam, hit the nitrous button.  This gives you two choices.  You could decide to look for ways to raise your income, and DO THAT each month in order to finish this step faster, OR you could go on to the next step, which is paying off debt by using the debt snowball method.  If you choose to fund your Baby Emergency Fund at level 3, which is $3,000, but you feel you are running out of steam at $2,000, hit the nitrous button and start paying off your debt.  As long as you have at least $1,000! Starting to pay down your debt could give you just the push you need to gain that extra motivation, and it is better than becoming burnt out and quitting?  On the other hand you could also use your current motivation and step it up a notch.  Hit the nitrous button and become even more gazelle intense.
What If My Spouse And I Have Different Emotional Minimums?
The best answer: The spouse with the highest emotional minimum wins!  WHY?  Remember that you sometimes have to lose a battle in order to win the war.  It's as important for you and your spouse to be working together, as it is for you to reach your personal emotional minimum.  You would rather be running together, not one being dragged by the other.  Team work will also give you a significant emotional boost as well as do wonders for your relationship.  What's the problem with letting your spouse win, either way you both still win.
Dave Ramsey's plan is completely solid, but we all like options. His plan is the foundation and foundations can be made stronger.   Giving yourself options in order to increase your maximum emotional attitude towards doing something will work greater for you.  Give it a try, but remember that sometimes emotions can lead you astray.  Use this method only to help pick the best savings plan, not as a way to justify buying something you really don't need.  In that case, an instant emotional boost in the store, will likely become a bad emotional drain later on when you start to experience buyers remorse.  Think smart, think BIG, think debt free!
I want to encourage you to not only give this a try, but please tell me how it works for you.  Tell me why it did or didn't work for you.  What could be better?  Did I leave something out?  Leave me a comment explaining…