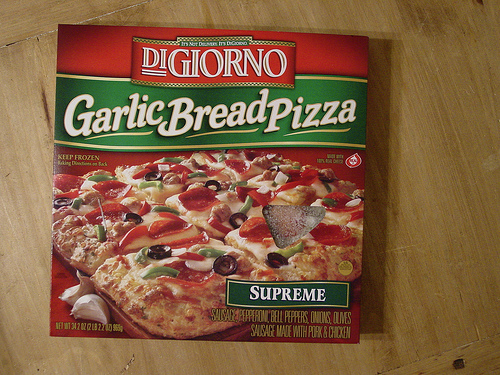 Bad Economy Should Equal More savings!
Bad economy and record sales do not seem to go together, unless of course you are a credit card company.  As most of you know I deliver pizza for Papa John's Pizza.  I have been there for just over 3 years and during this time my boss has been trying to reach a store record of one million dollars in sales for the year.  Even when the economy was booming he came close but never reached the goal.
Here we are in what some refer to as the worst economic crisis since the early 80's, and this is the year that my boss gets his wish.  On December 11th, our store reached it's one million dollar goal.  As a driver I make very good money so this is definitely good news for me and all other employees.  To all the people complaining about our bad economy all while continuing to order pizza…..THANK YOU!
We have noticed a dramatic increase in credit card sales during this year.  Here's my question to you.  If the economy is so bad, why are people running up more credit card debt?  I have a few answers for this question but the most obvious is the one I will give you.  "The Government will bail me out."  That answer has possibly even replaced the old answer which was, "I'll just file bankruptcy."  How irresponsible can we be?
The economy is bad, but instead of saving more money, people are borrowing more.  The perfect lesson to be learned from our current economic situation is that we should be saving more, spending less, and borrowing nothing.  The truth is that when you do not borrow money then the pressure of owing someone money just isn't there.  During hard times like these, it is really nice to not have credit cards hovering over us with hefty monthly payments.
At the end of this month we will have been on our TMMO for one whole year.  One year of extra savings, debt removal, and way less financial related stress.  We started with $25,000 and now have about $8,100.  $8,600 was paid off by selling our car, but everything else is due to gazelle intensity and a strong desire to win with money.  I was very glad to have placed our debt free ornament on our tree.  (Glass ornament with sliced and diced credit card parts in it.)  This is our VERY FIRST Christmas ever where gifts were paid for completely with cash, and we are very excited about that.
Moral of the story is STOP using credit cards.  Stop borrowing money all together.  Learn to save for the things that you want.  Also stop buying pizza on your credit card and then complaining that the economy is the reason why you can't leave a tip.  If you can't tip someone for using their own car to deliver hot food to your door then you should be visiting the grocery store instead.  (Do I sound bitter?)  Okay well maybe a little but thankfully there are those that tip extremely well that make up for the deadbeat tippers.
Have A Very Merry Cash Christmas!!