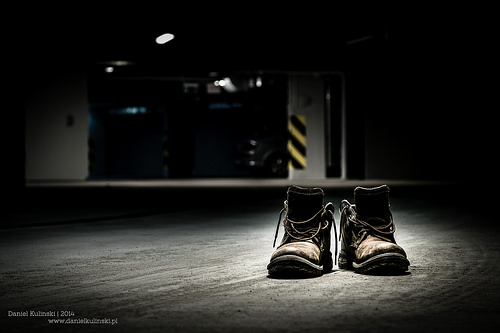 It can be a horrible stomach-churning moment when you are delivered that dreaded pink slip, especially when you consider the implications for your finances and the fact that you are going to have to find new employment.
Although it is a potentially devastating blow to lose your job, you will still have financial obligations that will need to be met.
Here is a look at how to keep your head above water during this difficult time, including tips on dealing with the initial aftermath, ways to reduce your overheads, and how to deal with lenders and take control of your spending.
Take stock of your situation
The most important thing to do in this sort of scenario is to avoid panicking. You will need to keep a positive outlook and view your job loss as a temporary setback that will be resolved sooner rather than later.
It can be a psychological blow to lose your job where you suddenly find yourself facing a difficult period where your sense of identity, as well as your finances, might feel like they are under scrutiny.
It is perfectly normal to experience a range of emotions from anger to upset, but rather than panic or let things get on top of you, it is vital that you gather yourself and take stock of your financial situation.
Look at what your severance package offers and consider getting a professional to review the offer to see if it offers fair compensation for your length of service
If you need some short-term funds, you could visit King of Kash online here. What you also need to do is review your finances to work out what you need to pay with the income you currently have.
Reducing your spending
You will have to make some cutbacks if you are now facing a reduced income until you start another job.
It is a good idea to break down your expenses into three distinct categories. Work out your basic overheads, these are bills that you can't do without or need to pay, such as rent or mortgage payments, utilities, and other essential financial commitments.
The next step is to target your discretionary spending. This includes items like cable TV, meals out and other items that you may have to curtail or cancel altogether in order to save some money.
Any other additional expenses that are not necessary are going to be the first to go until you get your finances back on track.
Once you have added all these categories together and worked out where savings can be made, you will have a much clearer financial picture and be able to formulate a plan to move forward with.
Don't hide away
It is never a good idea to avoid contacting your creditors if you find that you don't have enough money to be able to make your loan repayments.
The best course of action is always to be proactive and contact lenders to tell them about your situation and explain that a reduced income has meant that you are currently unable to make the usual regular payment.
Most lenders will lend a sympathetic ear to your situation if you contact them straight away, rather than leaving it until they start to chase you for the debt.
Check to see if you have any mortgage payment protection policies or other insurance in place that could take up the slack when you lose your job. If not, a lender might offer to accept a lower repayment for a limited period or even allow you to defer some of the payments.
Ditch the cards
Credit cards can be a useful source of funds when you need to pay a bill, but if you no longer have the income to pay off the balance when the bill comes in, your financial situation could soon get worse.
If you are going to use credit cards, it is vital that you are very cautious about how much you put on the card and whether you have the means to repay it when asked to do so.
Penalties and interest charges can soon take their toll if you can't pay the amount you owe on your credit card, so the best option is to have the discipline to ditch the cards for the time being and spend cash instead.
Spending cash is a proven way to reduce your spending, as you tend to think more about each purchase when you are paying with notes rather than charging the amount to a card.
You can and will get through the pink slip blues if you stay on top of your finances and keep a positive outlook about the future.
Editor's note: Lucas Allan shares practical solutions, ideas and support on a range of personal finance matters whether you're saving for a vacation, sending the kids to college or are facing more dire financial difficulties.
photo credit: Daniel Kulinski Working class hero via photopin (license)