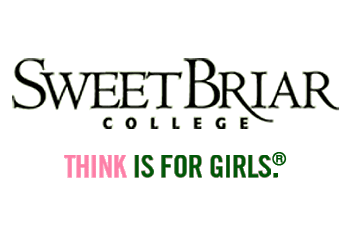 Well everybody, the big day has come and gone.  Friday was quite the day indeed.   For those of you that do not know I was asked to speak at Sweet Briar College (a girls college) about starting out with topics such as savings, budgeting, student loans, and buying a house.  The event was being held for a local Grapevine group called Virginia Network of Black/African-American Women in Higher Education.  It was a great bunch of ladies!
As far as  being nervous I never really got nervous.  That came as a huge surprise for me but I am pretty sure my public speaking class helped me get over that hump.  We had a nice 45 minute drive through beautiful Virginia mountains and when we arrived I had 30 minutes to set up.
I will admit that as I perused the speaker line up I thought to myself how did I make this list?  haha!  My wife had a good chuckle as we noticed the number of doctors on the list.  Let's just say I was very honored to have been chosen to speak at the event.  I did not know what to expect as far as the set up was concerned.  In my head I imagined myself on a stage in a classroom with auditorium style seating with a projector screen behind me and a podium in front of me.  When I found the room I realized immediately that this was going to be no sweat.  It was more of a round table type arrangement with tables set up in a square around the room.
To start things off, the projector in my room was broken so someone had to hunt down a projector to set up.  Luckily one of the earlier meetings had gone over by about 15-20 minutes so I had time to set up still.  We were scheduled to start at 2:45 but didn't get going until about 3:05.  They gave me an additional 15 minutes because of he delay.  So the meeting began…
I got through my introduction and just as I began to talk to the receptive group of ladies about saving their hard-earned dollars, the fire alarm went off due to a kitchen accident…I think.  No, I didn't pull the alarm, I swear it.  😀  So outside we went for about 20-25 minutes.  It was quite hilarious really but I did get to have some great conversation outside while we basked in the sun of the beautiful Sweet Briar campus.
So with everything that happened I was cut extremely short on time.  Having completed only about 15 minutes of my presentation, and the fire alarm taking up about 25, I had 20 minutes left to cover 45 minutes worth of material.  All and all, I only got to talk about savings and budgeing and we had a very nice discussion towards the end.  The group of ladies were very receptive and interested in the discussion about budgeting.  There were differing opinions and lots of great ideas.  I was very surprised to hear of so many of them that split the finances 50/50 with their spouses.  Different bank accounts and everything.
As I wrapped up my first real public speaking engagement aside from the Financial Peace University classes I lead at my church, I was very pleased with having taken it on.  I wanted to say NO, but didn't, and because of that I have something else to add to my resume as well as passed a hurdle that had one time scared me to death.  I stepped out of my comfort zone and now I am better for doing it.  It was a good day!
I also signed up to speak at future Grapevine events related to finance…
Have you ever done something that you didn't want to do or that scared you?  Did you step outside of your comfort zone and are you glad you did?  If you didn't do you regret passing up the experience and opportunity to do so?  What are your thoughts?