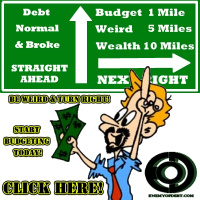 Hi everyone!  This is just an update to let you know that if you downloaded my budget before today, but after the launch, you need to download it again OR make 2 changes yourself. (Recommended)
I was trying to make it account for spending more than you budgeted by making the remaining to budget, cell i37, change to let you know you needed to adjust the budget.  The fact is that when you see a red number in the "D" Column you should know that you need to make an adjustment somewhere to compensate for overspending.  The point is to always budget to zero and spend to zero.
To do this all you have to do is 1) Download the file again OR if you have already plugged in your information and do not want to rewrite your budget, you can do 2) which consist of deleting column "L" with an additional step..  This column you will see to the right of the budget and will showcase mostly zeros all the way down.  DELETE Column "L". Now you only have to delete one part in cell i37.  DELETE everything except this, =I35-SUM(B6,B11,B21,B31,B35,B42,B47,B56,B76,B80,B87).  To see the formula just click inside the box once.  Once you complete this you will not have conflicting results when you are trying to budget.
I apologize for this minor inconvenience.  I thought I worked the problem out before I published the completion.  Anymore additions or revisions will be made on Version 2.  Whenever I update the version it will be done the last week of the month before you complete the next months budget.  Remember to tell your money where to go BEFORE the month begins not after.
I apologize for the oversight.