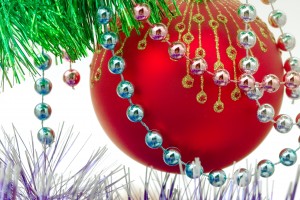 Another Christmas Stimulus in the books! 🙂
Something else that I noticed was that we have lots and lots of weddings in 2012! Congratulations to all of you either getting married or that have a child getting married! Lots of love in 2012! 😀
I can't tell you just how much I enjoyed reading all of your financial resolutions for 2012! Some of you even helped me add a couple more to my list!I liked them so much in fact that I decided to share my 15 most favorite resolutions!
Not only that I decided to choose my favorite resolution for one of the $50 winners. The other two were selected randomly via random.org.
The Winners of Brad & J's Christmas Stimulus 2011
John: My goal is to finally have an 8 month emergency fund. – Good luck reaching your goals in 2012 John and congratulations on winning $50!
Jackie: My most important financial resolution of 2012 is to knock out my $1500 in credit card debt while saving at least $3,000. I've been working for two years and always look at my pay stubs and wonder where all that money went. Money equals freedom, so I guess it's time to start saving. – It disappears so fast when we don't tell it where to go. Good luck in 2012 Jackie and congrats on winning $50! 😀

My Favorite Resolution
Kelli wrote: My financial resolution for 2012 is to stop using my credit cards once and for all! I've paid off all my credit card debt a few times over only to rack up more by using them again for non-emergency purchases. I would like to stop incurring new debt so I can FINALLY pay off the existing balances and never be in that terrible position of owing the credit card companies again. – Give them up! I love it! Contrary to popular belief, you don't need them. I've lived without them since the end of 2007 and haven't regretted it once. Congratulations on winning $50!

 14 More Great Resolutions
Donna wrote: My most important resolution is to honor my mother's request. Before she passed in June she asked that I pay off my home with my inheritance. In March I will receive the last installment which will be enough to do so. I will be entirely debt free! No house, car or credit card bills/payments. My parents always lived debt free, now, through their legacy I will too. – Thanks for the face full of tears Donna! Haha! seriously though that is awesome that you honored your mother's wishes! It sounds like you had wonderful parents!

Mike the Red wrote: 2009 was the year I got out of debt. 2010 was the year I paid for a wedding and honeymoon in cash
2011 was the year I built a 1 year emergency fund (for two people!) and began to build wealth towards multiple goals. 2012 is going to be the year I save enough for a down payment to purchase our first home. – Love your accomplishments Mike!! Here's to your first home in 2012!
The Happy Homeowner wrote: Kicking my mortgage's a$$ to the curb! – I LOVE the way you think!
Carrie at Careful Cents wrote: My 2012 resolution is to become completely DEBT FREE by paying off my last debt. My auto loan. I have a plan in place and am on schedule to no longer be "slave to the lender" by the end of 2012! – Complete debt freedom rules! 2012 is YOURS! 😀
Ryan wrote: 2012 financial resolution: Digitize all of my financial documents (and other personal documents such as medical records, insurance, business docs, etc.), encrypt them, and back them up to the cloud. I'm doing OK in the financial realm, but I'm not the most organized person in the world. That is something I'm definitely working on. – Organization isn't my strong point either.
Betty wrote: Seriously save so I can purchase the house in the retirement community I want to move to. I'd like to own it before I retire. Renting now. Thanks, and happy holidays! – We rent too and will until we save up enough to buy our next home. Good luck Betty!
Dustin wrote: For us, it will be saving up and taking a nice Disney vacation with the whole family (with CASH of course!) – despite our reduced income since my wife started staying home. We can do it! – Awesome Dustin! What a great vacation for the family especially when it's paid for in cash. 🙂
Balanced Life wrote: The biggest struggle in my attempt for budget awesomeness is food! I don't like cooking and eating out is heavenly. SOOO, my resolution is cook and actually eat the food I cook at home, work and anywhere else I might find myself! – Great resolution and I'll be joining you! We eat out way too much!
Kay Lynn wrote: My most important resolution is to become non-mortgage debt-free and remain that way. – Pay that house off Kay Lynn! Yeah!!
Kelly wrote: This year, I paid off the last of my debt (WOOO!!!!) and it was incredible! My financial resolutions for 2012 are to fully flesh out my emergency fund so I don't have to go into debt again, and to begin saving for a wedding! – Congratulations and never go back!
Amanda wrote: I will pay off my student loans! – With that determination, YES YOU WILL!
Chris wrote: My most important resolution is to stay out of debt. We just paid off $100k worth of debt and I'd like to never be there again! – Congratulations! WOW! Awesome job!
Lynda wrote: This year we will have ALL consumer debt PAID IN FULL !! Then the work will begin in earnest to pay off the house. There's light and the end of this tunnel and I'm really beginning to see all our efforts are worth it !!! – Your effort will be rewarded a million times over and in more areas of your life than just financial! Keep rocking it!

Gina M Maddox wrote: I resolve to stop using credit for daily expenses and switch to debit, despite the "rewards" that our credit card offers! Thanks for the chance to win! – That's what we do too. You should look at Perkstreet Checking. They offer Perks and I love them!
That's all folks! Thanks for a terrific year and I look forward to seeing you all in 2012!