The following is a guest post by Jacob from My Personal Finance Journey, a personal finance blog offering actionable personal finance advice with the goal of achieving long-term success. In particular, Jacob focuses on long term investing and asset allocation strategy analysis, deciding how to prioritize new funds as they come in to various spending requirement areas, and how to develop a lifestyle of frugality.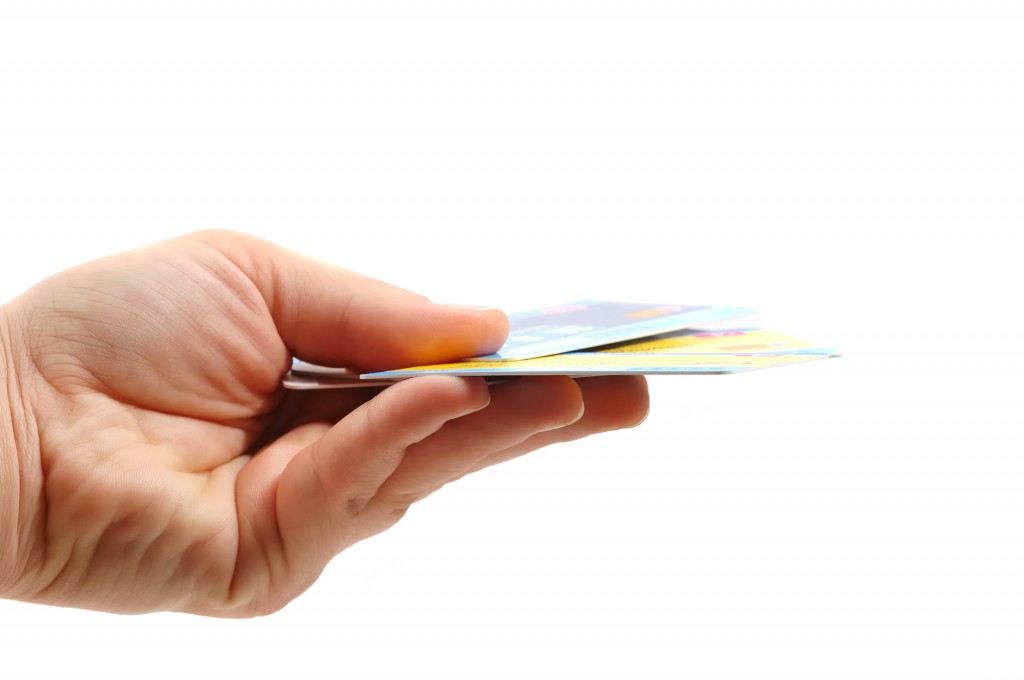 Several months ago through the magic of LinkedIn, Brad and I were able to find out that we actually lived in the same city in Virginia. This was quite an awesome find, being as that the personal finance blogging community is relatively small, and most of the other bloggers I've met are scattered throughout the better part of the United States and Canada.
Since finding out we lived in the same city, I've been eager to find ways to team up with Brad and Enemy of Debt, and I figured a guest post might be a good way to do this!
However, being as that the name of the site is Enemy of Debt, I wanted to wait until I had an appropriate topic that might be well suited for his audience.
Recently, while talking to a group about regularly saving for an emergency fund, one of the class participants mentioned that his primary source of funds in the event that an emergency arose was his credit card. 
I have to admit that I was slightly surprised to hear that this was his plan for handling emergency expenses. However, when I started to think about how money for many families these days is very tight due to the economy, I figured that it's highly plausible that many other people out there either are using or thinking of using their credit card for their emergency fund as well. Since (as you can imagine) using your credit card as your emergency fund can have a potentially huge impact on your current debt levels, I figured it might be a good topic for discussion on this site.
What Exactly Is An Emergency Fund?
Since Brad has discussed emergency funds several times previously on Enemy of Debt (I particularly liked reading the O Emergency Fund, Where Art Thou? post), I'm sure most of you are well aware of what this instrument is and the purpose it serves.
However, just to make sure we are all on the same page, listed below is the way I interpret the advice about what an emergency fund is and what it is to be used for:
An emergency fund is a cash reserve account stored in a high yield money market account that contains approximately 6-9 months (amount can vary based on personal needs) worth of expenses.
The purpose is to provide income in the event that you become unemployed or cover unexpected serious expenses that are necessary for your normal income creation to continue.
Using a Credit Card as an Emergency Fund
In a previous post, Brad mentioned that an emergency fund is perhaps the number one best way to avoid debt. I would have to say that I agree with him 100% on this. This is because when unexpected expenses inevitably arise, you have a source of funding to pay for them instead of having to take out a new loan.
So, even though it is obvious that using a credit card as your sole source of an emergency fund would be a very GOOD way to NOT avoid debt, I was curious to find out just how prevalent this trend is in our society today.
According to articles from Perkstreet and MSN Money, it appears that about 45% of Americans do not have an emergency fund and would resort to credit card debt in the event that a financial catastrophe befell them. 
Problems With Using Your Credit Card as Your Primary Emergency Fund
From the statistic above that over 40% of Americans would resort to using their credit card as their primary emergency fund, it is quite clear that the man from the class I was talking to was not alone in this potentially dangerous habit.
As such, I wanted to take a few minutes to explore some of the obvious and maybe not-so-obvious problems that could arise from the practice of using a credit card as an emergency fund. These are listed below:
Racking up more debt from the high interest rates carried by credit cards – 
This one is pretty straight-forward. Since the average interest rate on personal credit cards is between 12-15% and accrues daily, the balance you owe can increase very quickly!
Credit card could be closed and/or your balance lowered – 
At the end of the day, the money you spend using a credit card is, in fact, a loan. It is not your money. So, you can run the risk of your card's balance being lowered below what is needed to sustain your family in the time of an emergency or having your card closed all together.
Negative momentum (both real and psychological) of getting out of debt – 
I know that Brad talks about the psychology of debt/money a lot on this site, so I wanted to point out that if you are making progress paying off debt and run in to an emergency that causes you to use your credit card, any forward momentum you were making will be difficult-to-impossible to maintain.
Can you buy everything you need with a credit card? 
Another set of potential problems that comes to my mind when thinking about using a credit card as your primary emergency fund is that you either:
1) Do not have enough remaining credit to support yourself and your family in the event that you are unemployed for a long-term period, or
2) Cannot use a credit card to pay for all of your required expenses (see next section below for more detail).
Regarding potential problem #1 above, in doing some research on eHow, I found that the average consumer has a total credit limit of ~ $19,000 spread over 9 credit cards. While this total credit limit is likely sufficient to support you for emergency reasons, it is also highly probable that consumers will already have credit card debt and not have all of this credit limit at their disposal at all times.
Things That Cannot Be Purchased Using a Credit Card
In today's society, let's not kid ourselves – it seems that EVERYTHING can be purchased using a credit card. In fact, I personally only carry cash in my wallet for emergencies (pardon the reference to the topic of this post) and use personal checks sparingly. However, I always make sure to pay off my balance in full each month.
As such, I thought it might be interesting to do some thinking about things that CANNOT be paid for with a credit card that would present a problem to people planning to use a credit card as their primary emergency fund.
Listed below are some of the items I found that cannot be paid for using "plastic," as well as some items that I was surprised to learn can be paid for with credit card:
Depends, but I personally wouldn't count on it. Some company-type landlords I have had offered the option of paying rent via credit card with a transaction fee. For one-person operation landlords, I would imagine that credit cards would not be accepted.
Mortgage – 
Cannot. I did some reading on this, and apparently, several banks used to offer mortgage payment options by credit card. However, it appears that these programs were cut after the sub-prime fiasco in 2008-2009.
Federal/State Income Tax –
Can use a credit card, but involves a transaction fee. I really can't believe they let people do this!
Student loans –
Amazingly, you can use a credit card! Wow!
Car loan –
Depends. Some financing companies let you, others don't. 
Credit card debt minimums – 
No. While there may be some loophole to do this, but it just doesn't make any sense. Let's stay away.
Electricity bill – 
Can use a credit card, but involves a transaction fee.
Homeowner's Association Fee –
Can use a credit card, but involves a transaction fee.
Insurance – 
Can use a credit card, but involves a transaction fee.
Property tax – 
Can use a credit card, but involves a transaction fee.
Car repairs over a certain limit –
Where I get my car fixed, credit cards can only be charged a maximum of $3000 for repair work.
To my amazement, many of the expense items listed above (even loans/other forms of debt) actually can be paid for with a credit card. Who knows – perhaps we've uncovered why America has such a high credit card debt – because consumers use one type of debt to pay off another, becoming a terrible cycle? However, in almost all cases, a convenience/transaction fee is charged, further increasing the cost to you beyond the high interest rate you incur on the money loaned.
Conclusions
So, what's the bottom line with all of this?
Although I suppose having a credit card tucked away as your emergency fund is better than having nothing at all, in my opinion, relying solely on a credit card is a very bad idea for anyone trying to be debt free and financially independent. This is because unexpected urgent expenses and/or job-loss are inevitably going to pop up, and without a self-sufficient emergency fund, you could rapidly rack up thousands of Dollars in credit card debt that could take you anywhere from 2-10 years to recover from. Additionally, do you really want to take a chance and depend on someone else's money to provide for you and your family in times of emergencies?
How about you? Do you have an emergency fund? If so, in what type of account do you house the money? 
Do you know anyone that uses their credit card as their primary source of money in the event of an emergency? Do they do this because of a lack of money overall or because they prioritize their money elsewhere?  
Share your experiences by commenting below!