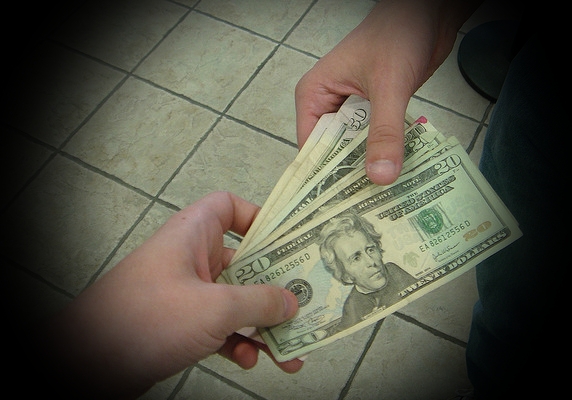 This is a guest post. Photo by quaziefoto
Dealing with Debt Collection Agencies
When your debt has been turned over to a debt collection agency, it is important to gather information first. Before you agree to pay the debt, find out what the debt is for, where it originated, and the original amount. If it is a fraudulent debt, you will need to go through the process of finding out whether you are liable for it, and take appropriate steps to work with law enforcement and the credit bureaus, as well as the lender and the debt collection agency to get the matter cleared up.
If the debt is legitimately yours, you should attempt to pay it off as soon as possible. Accounts that have gone to collections show up as such in your credit report, and the information in your credit file is used when your credit score is figured. This means that you ability to get the best terms on later loans could be compromised. Paying off your debt as soon as possible, and moving forward following responsible credit practices, is your best course of action.
For those who cannot pay off their debt at once, it is usually possible to work out a payment plan with the debt collector. If you cannot pay the debt at all, there are protections for you. The Fair Debt Collection Practices Act places the following restrictions on debt collectors:
They cannot call before 8 a.m. your time or after 9 p.m.
If they know that your employer does not want you called at work, they cannot call you at your job.
They cannot threaten you with a warrant for your arrest, or intimidate or harass you in any way.
They must be professional, and identify themselves, their company, and why they are calling.
If you ask them, in writing, to stop calling you, they must. Send your request via certified mail with return receipt to prove that the collector has received it.
Debt collectors can sue you for repayment of the debt, so they can have legal documents and communications sent on their behalf. If a debt collector has been violating your rights, keep records of the offenses, and report them to the FTC and other proper authorities.
Cavalry Portfolio Services
There are a number of debt collection companies out there, and Cavalry Portfolio Services is one of them. Before you work with any debt collection company, it is important to understand a little bit about the company, as well as your rights as a consumer.
What is Cavalry Portfolio Services?
Cavalry Portfolio Services is a debt collection company. The company purchases debts from others, including credit card issuers, consumer finance companies (payday loan and car title loan companies), auto finance companies, and unpaid utility and telecommunication accounts. If your account is turned over to collections to Cavalry, a representative will be in contact with you about a payment plan to pay your debt. Cavalry has 600 employees in Phoenix, AZ, Hawthorne, NY, Tulsa, OK, and St. Paul, MN, and has been in existence since 1991.
Cavalry is one of the most well-known collection agencies. It has a Better Business Bureau rating of A+. There are more than 30 complaints against the company, but the BBB says that it has investigated Cavalry and that the company has made good faith efforts to resolve issues. Online reviews on other web sites have had unflattering things to say about Cavalry. For its own part, Cavalry claims that it does its best to help consumers discharge their debt obligations in a way that is affordable and that helps them get back on the right financial track.