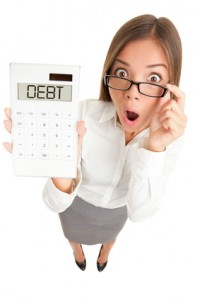 Have you been trying to gain control of your money issues but just never seem to get any traction?  I've talked to a ton of people over the years who have taken classes, written budgets, read books, and made every effort they could to get out of debt and try to make sense of their money.  But after a short period of time they're back to the same old habits they've always had, ending up with more month than money and steadily adding to their pile of debt.
Why does this happen so often?  Is it because I just didn't give them the right bit of information in my Celebrating Financial Freedom course?
Could that be it?
I knew it, it's all on me.
Crap, I'm such a failure, where did I go wrong?
Wait, maybe just because someone has a little head knowledge about what it takes to change their finances, it doesn't necessarily mean they get it into their heart or they actually change their habits
Yeah, that's the ticket, (deep breath).  Whew!  Major self esteem crisis averted.
Ok I'm better now.
But seriously, why is it that many times, people that want to get out of debt and improve themselves financially don't succeed, even after they have learned all the head knowledge necessary to do it?
I think a lot of the time it's because there are deeper issues at work.  Maybe you had the experience of growing up poor and now you buy whatever you want, whether you can afford it or not, because you don't want to ever feel poor again.
Maybe you're a financial enabler because you show love to your kids, grandkids, or other family members by bailing them out of their bad financial decisions so they don't really suffer any consequences.
Or maybe you never permanently change your habits because no matter how bad your finances get, you know good ole' Gramma is going to come to the rescue.
My wife Angie and I had some personal experience early in our marriage with some of these issues. Financial issues were only some of the many obstacles that we had to address when we wound up in marriage counseling years ago.
I can definitely tell you from experience that tackling all of our issues, especially with an experienced Christian psychological counselor, is by far the best thing we have ever done for our money and our marriage.
Whatever the reason is, if you find yourself consistently failing to succeed at changing your financial habits, it may be a good idea to seek financial counseling to delve into those deeper issues that are holding you back from your own financial success.
You can contact the Financial Therapy Association to find a therapist in your area that can treat a variety of disorders such as financial dependence, underspending, financial rejection, financial infidelity, and financial enabling among others.
Are there any issues holding you back from getting your finances in shape or getting out of debt?
Leave a comment and let me know.
Bankruptcy: A Solution, a Copout, or and Enabler?
Is Your Incentive Greater Than Your Pain?
Sometimes Money Isn't the Cause of Money Fights