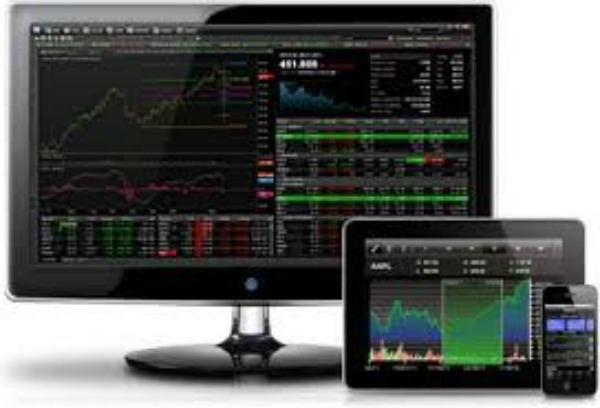 A report released by the Trades Union Congress in the UK shows that about 3.2 million households in the UK are spending more than 25% of total household income on unsecured debt repayments. This current situation puts households at a constant state of budget deficits and augments the debt burden for both individuals and households across the UK as they struggle to keep up with the expensive living standards in the country. For most UK citizens, finding an additional source of income becomes mandatory for their own survival.
It is common practice to find an average UK citizen having two or three other part time jobs that they do alongside their main employment in order to raise enough income to foot their monthly bills. A new trend is kicking in though where by individuals are turning to online trading to earn an extra income with much ease and convenience as compared to taking two to three additional part time jobs. Trading online has become popular due to the way online platforms have made it easy for one to get the information they need to make trading decision. For instance, by posting regular updates on prevailing market trends through their Facebook page, Stern Options has enabled their traders to keep their day job and be trading online during their work breaks from the comfort of their office.
Much as it is an easy and very convenient way to diversify your income sources, there are fundamental principles and guidelines that you will need to follow before you can be a successful online trader. Understanding what online trading is and the dynamics involved in the market will help you to stay ahead of the game and avoid the common mistakes that most novice traders do and end up losing a lot of their money in the market.
For binary options trading, the process is always very simple and direct; involving making a decision as to whether the price of the underlying asset you are trading on will go up or it will fall. If you predict that the price of the underlying asset will rise within a given period of time and it actually does go up, then you will make money and if the results are the opposite of your prediction then you lose money. Having some background information about the current market trends on the asset you are trading on is very key before making the trading decision. This will require that you keep up with the latest market news and updates as well as follow global news affecting industries that you are interested in.
Choosing which assets to focus on when you venture into online trading can be a challenging task due to the wide array of options available. You could decide to trade on stocks, currencies, commodities or go for indices. The choice about which option to go for is always determined by your own personal preferences among the available alternatives and the convenience with which you are able to get market information about your chosen asset class. Some traders however opt for a diversified portfolio and chose to trade in two or three of the asset classes above. You will however need more market knowledge and more time to keep track of latest trends in order to ensure all your trades within the different asset classes are successful.
When trading online, you are competing with veteran traders from across the world depending on the type of online trading you choose to go with based on your preference and market knowledge. For instance when trading forex online, the market is open for 24 hours a day and traders range from newbies to established market gurus who have been in the forex trading for more than twenty or thirty years. You will therefore need a supportive online broker who will provide you with educational materials and advice in your initial trading days as you catch up with the momentum. The support your online broker can give you cannot cover you fully from the risks of making huge losses as a novice, but at least it will minimize your chances of gross loses and accelerate your learning process.
Finally, it is important to note that getting into online trading will not turn you into an instant millionaire; just like in any other trade, the more you stay in it, the better you become over time.