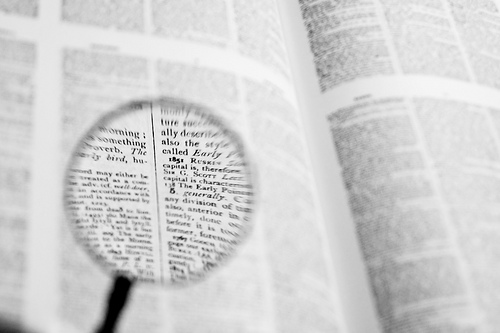 Financial debt has become such a major challenge for many individuals and families. According to statistics, the average American family has a debt of $16,048, with most of this debt in the form of credit card debt.
But how do you escape this mess?
The smart thing to do is to come up with a good debt relief program that can slash your debt balance considerably and allow you some much-needed breathing room. However, you must make sure that you are dealing with a legitimate debt relief company. There are many fraudsters who have devised methods to steal from unsuspecting consumers.
Staying ahead of these scammers isn't that difficult. You simply have to know how to avoid falling for their tricks.
Here are 5 ways to avoid debt relief scams:
Investigate their track record
A legitimate debt relief company must be a proven performer with a good success record. To ensure that the agency you are dealing with is trustworthy, check out their company history and records. Go to the company website, read the customer reviews, also check other review websites as well. If possible, call the company and ask them questions. If you are looking for debt relief that you can trust, check out Debt relief reviews found here.
Avoid a quick fix
One of the clearest indicators of a debt relief scam is when someone guarantees you a quick fix before even knowing the specifics of your debt situation. If they begin to make you lofty promises, then you should think twice before working with them. There are no immediate results when it comes to debt relief. It is a process that yields gradual results.
Collect as much information on the loan as possible
Debt relief usually involves consolidating all your debts and paying them off using one single loan. It is important that you understand all the details related to this loan. Stop by the debt relief company and talk to a representative in person. Ask them as many questions as possible, especially regarding loan interest rates, terms, benefits, and consequences. Scammers are usually unwilling to divulge too many details, so be watchful of such behavior.
Avoid companies demanding exorbitant service fees for little work
If a debt relief agency asks you to pay high monthly fees, then you need to be wary of their motives. Your goal is to reduce your financial burden, and the company must share this goal as well. Scammers will often charge huge fees and offer minimal help, and in some cases, may ask you to pay them first before paying your creditors.
Create a written agreement
Once you have chosen a particular debt relief company, make sure that everything you agree to is in writing. Every proposal and service promised must be recorded, including interest rates, service fees, and terms. A written agreement ensures that they will stick to their word and improves your chances of receiving genuine services.
There are more debt scammers today than ever before, so you need to know how to avoid these fraudsters. Always do your due diligence and get as much information as possible. Avoid quick fixes and put everything in writing. These tips will prevent you from getting scammed.
photo credit: vladdythephotogeek Investigation via photopin (license)