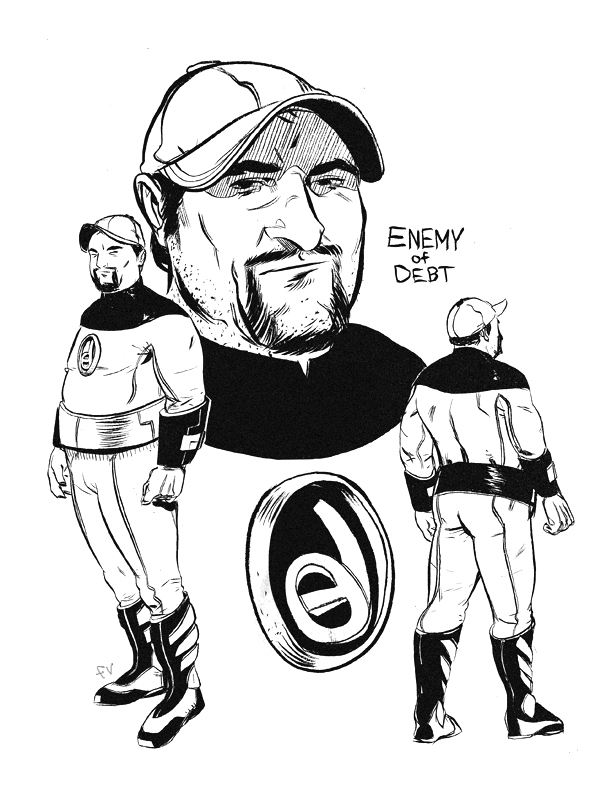 PURE AWESOMENESS!
Yesterday, Enemy of Debt was introduced to the comic strip world for the first time! Back in February, I sent the creator of the Personal Finance comics an email, suggesting an Enemy of Debt character. Every comic has a villain and since he writes for a credit card site, I thought Enemy of Debt would play the part nicely.
He liked the idea, and even took it one step further by asking me to write up a storyline. Having never written anything like that before I was a bit nervous, but I jumped right on it. I submitted my basic storyline and Fred did his magic. Francis Vallejo did an AMAZING job on the graphics, layout and ink work!
Just the other day Fred released this sneak peak. To date, this is his BIGGEST comic edition yet! It was so big that he had to publish it in two parts. You can check out the first part here.
On the 2nd of June he will reveal what Enemy of Debt's next move is to J.Money's zany gambling habits!
What has happened to Baker?
Will Money Funk be ok?
To just be a part of this is so exciting to me! Don't miss a thing.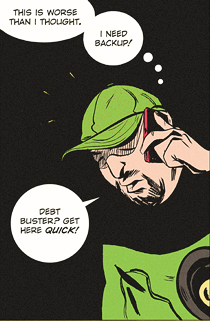 Here are the characters listed in order of appearance:
Brian Scheur from My Next Buck
J. Money from Budgets are Sexy – Spreading the Financial Love
Money Funk from Money Funk – Personal Finance and Frugal Living
Enemy Of Debt from Enemy of Debt – Motivational Money Management
Baker from Man Vs Debt – Sell your crap. Payoff your Debt. Do what you love.
OTHER COMICS FROM FRED & FRANCIS
Where did Brian from My Next Buck get his coin from? – The special coin
Why is J.Money from Budgets Are Sexy crazy about lottery tickets? – Mo' Money
From Blog to Book featuring J.D. from Get Rich Slowly
Debt Buster featuring Baker from Man vs. Debt
CREDITS
Illustrator: Francis Vallejo – Graphics, Panel Layout and Inking
Story: Brad Chaffee
Editor: Fred Schebesta