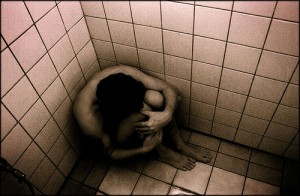 One of the most common phrases that people use to validate wasting their money is that they "only live once". Without getting into any theological and philosophical arguments, let's just assume that statement is true. You only live once, so my question to you would be this. What are you waiting for?
What does it mean to live life to the fullest? It's obviously a relative statement, and would depend on what someone considers to be "living a full life". What it means to you, could be far from what it means to me. For some people, it means constantly seeking the next best adrenaline rush, right up until the very end. For others it's getting married, having kids, working hard, making it to retirement where the beaches are endless, and the views are plentiful.
That's great, but here's what it means to me. It simply means to live my life being as happy as I can be, helping as many people as I can help, and loving as much as I can love. There are a lot of ways to get there, and there are a lot of obstacles in my path. My goal is to make that path as obstacle-free as possible. You probably already know where I am going with this don't you?
"Hmmm…well this is a personal finance blog, and the guy really does hate debt."
YES IT'S DEBT!!!
Debt is an obstacle that was keeping me from experiencing that "living life to the fullest" feeling, I was desperately seeking. It definitely took my hope, slammed it on the ground, and stomped on it tirelessly. It kept me from helping a lot of people too, and for the purpose of this argument I am referring to money. Being in debt kept me from being able to give the way I know God wants me to give. I think people have misinterpreted it to mean, "give" all your money to the banks!
The banks don't help your neighbors.
It also kept me from loving and protecting my family as best I could. The best I could was not ignoring the fact that we had no emergency fund, and $26,076.75 in debt. The best I could was not giving my each and every paycheck up, to pay for something I enjoyed in memories past. And that's just financially!
What about psychologically? The best I could do was be stressed out most of the time. The best I could do was point fingers and blame others. Being stressed and fighting about money will most definitely keep you from living life to the fullest, if it doesn't flat out ruin it all together. Debt can bring your whole world crashing down in an instant.
When it does, will you be able to say you truly lived life to the fullest?
One minute you are on top of the world, and the next minute you are shaking hands with life. What would your conversation with life sound like? Let's listen and see.
Welcome to the very first episode of the "EOD Shorts". (as in short story)
EOD SHORTS

Episode 1: Behavior Meets Reality (Guest starring – Life as himself)
(You are trying to live life to the fullest, but something is stopping you and you just don't know what it is. Your finances are in shambles, bill collectors are blowing your phone up while telling you you're not a man, and the word divorce is starting to creep into each and every conversation with your spouse. Let's face it, you are about to hit rock bottom.)
That"s when you are introduced to LIFE…again.
YOU: Hey life. Man, where did you come from? We were just about to live life to the fullest.

LIFE: Yeah well, I tried to hold off on stopping by until you were better prepared, but I just couldn't wait anymore.

YOU: I wish you could of waited just a little bit longer, because we just cannot get any traction. Our debt is killing us, causing us to fight, we can barely put food on the table, and me and the wife (or vice-versa :D) are talking about getting a divorce. What am I supposed to do now?

LIFE: Ever considered living debt free? There are tons of free resources to help you, but the main thing is that you have to change your behaviors. You are broke, and it has everything to do with the decisions you've made. If you were out of debt, it wouldn't solve all your problems, but it could certainly give you an advantage that you currently don't have.

YOU: (head down, depressed) I guess you could be on to something, but where in the world do I begin? I'm just not motivated.

LIFE: Well there's been some talk about this guy that runs a blog called Enemy of Debt. It sounds like he means business, and from what I've heard he tells it like it is. I've heard stories of him getting in people's faces and actually slapping them with the cold hard truth. They say it works though,  if you're really ready for change. Here, take this business card and go subscribe. It's free, what do you have to lose?

YOU: Man, I am so sick and tired of being sick and tired. You really think he can motivate me to get this resolved? I can do nothing and hit rock bottom, or I can turn things around. Common sense says to….

LIFE: (Rudely interrupts) Yeah yeah okay, but you still owe me $1800 for the caved in plumbing.
MORAL OF THE STORY:
Get out of debt so you can live your life to the fullest, because like they say, "you only live once". Oh yeah, one more thing. Life doesn't care if you're prepared or not, it's going to happen regardless. You may as well do the work to prepare for when it does.
GO LIVE BY LIVING DEBT FREE!! Enemy of Debt can help!
As always, I would love to hear your thoughts in the comments section. let's talk about living life to the fullest, shall we?