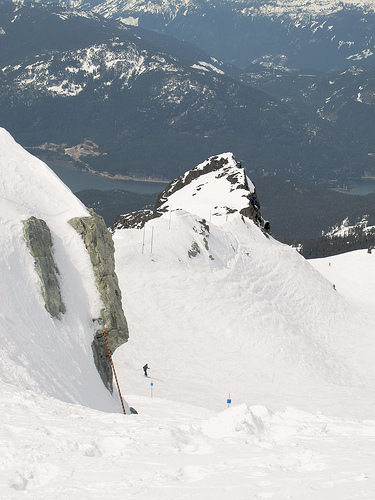 Have you ever considered someone to be a little too extreme when it comes to their money? Maybe they were too extreme in saving for their emergency fund, paying off their debt, or just never seemed to do anything fun at all. How's your financial situation? You might be having fun, but are you prepared for that rainy day that will come? Are you the grasshopper or the ant?
When we were paying off our debt we said no to almost everything. Nowadays we are a little more relaxed with how hardcore we are and how much we sacrifice on the rest of our journey, but that's not to say we will never turn the heat up again.
We just see the value in giving ourselves a little breathing room after having sacrificed for almost 2 years so we could pay off our debt. Do I/we regret how things went down?
That's like asking me if I miss debt, because I see the path we took as essential to truly gaining control of our money. We were a mess, although I have to admit we never went really hog wild on the credit cards or car payments, but we did have them both. We had $26,076.75 of debt and we had ZERO control over our financial situation.
We had NO savings to speak of.
We didn't have a working budget.
We spent way more than we made each month.
We felt entitled to the stuff we "needed".
We were on the fast track to retirement hell.
We were doing it WAY WRONG!!
The six bullet points listed above I consider to be extremely dangerous for any one person, let alone a family. If that sounds a lot like you, your situation is the way it is because you put yourself and your wants before the welfare of you and your family. What did you expect? When I look back, I beat myself up for having lacked the foresight to realize I was doing real damage to my family, possibly for generations to come.
When your kids see that you are maxed out on your credit cards, they think that's just the way things are. When they see you making a car payment for life, they think they'll always have a car payment. When they see you buying toys for yourselves, while struggling to pay your light bill, they think the little man just can't get ahead. For many years we have been programming our children to think this way. For what? So we can enjoy the life we think we deserve? How selfish is that?
For so many people, the "I work hard so I deserve" mentality is like a cancer that spreads and destroys everything in its path. Unfortunately, what it destroys is future generations and their ability to build wealth, save, and give. It's not something that is impossible to reverse, but it does take something as powerful as a paradigm shift for real change to occur.
So I guess my question is this. To all you out there that consider getting your financial life in order a waste of time, what is it exactly that you think someone in the situation above should do? Should they continue to borrow until their face turns blue? Should they keep driving depreciating assets that have a hefty payment? Should they sacrifice financial security because "they deserve" to have some fun?
Extreme Situations Call For Extreme Measures
Now I know a lot of people, especially the "I deserve" crowd believe that they are searching for balance, but for the life of me I can't seem to make sense of that. It's probably because it is a lie! Balance is having EVERYTHING in order all at once. It's not waiting until you have an emergency to realize you need an emergency fund! It's not spending more than you make each and every month either. It's CERTAINLY NOT waiting until you reach retirement to have an epiphany!! What about your kids college? What about saving for a rainy day? What about being able to take care of yourself when you retire?
Balance IS NOT about just having fun, because "you only live once, you may as well enjoy it." That crap has destroyed responsibility!!
Has society lost its mind??
What have we been doing for so long, and why is it that some people still don't get it?
When you have no savings and are loaded with debt you have to sacrifice. Your main concern should be getting rid of it so you can have a life one day. What good is having a life when you are able to work, if when you retire you have no money? People justify going out and buying a BRAND NEW car because "they have to be able to get to work." Don't you have to be be able to take care of yourself when you retire? Why should anyone else, ESPECIALLY the tax payer, be obligated to feed and cloth you because you were too busy having fun when you were younger to worry about retirement?
The reason why we were so hardcore was because we eventually woke up! Isn't eventually better than never though? Eventually for you is NOW because in all reality yesterday you had your fun. Now it's time to bust it!! Now it's time to take control of your life and your finances so someone else doesn't have to. Now it's time to be responsible! One thing I know is that I never want to be a burden to anyone when I am old and gray. I don't want to cause someone else to have to support me because I was to foolish to get my act together. trust me when I say you can have fun and be responsible. Ask J Money when he comes back from Europe! He has his financial life in order, and he is experiencing balance without sending his family into crisis living should anything ever happen to him.
So the next time you see someone busting debt's door down, don't laugh at them. Don't think for one second that they are neglecting fun because of their intensity. Think about it like this. They are "suffering" now so that later they don't have to!! Maybe you should consider joining them.

Now that we are debt free I see our sacrifices as a blessing, and I can't even begin to name all of the things we learned from that journey. Yeah sometimes it sucked to say no to our friends when they wanted us to go out. It sucked when we had to say "no we can't afford to go on a vacation right now." It even sucked when we were on our way home from a long hard day. You know…the day you decide that you deserve a break, so you pull into the closest drive-thru and spend your last $30 hoping that it won't cause your account to bounce. It really is worth it to skip the drive-thru, go home and slap together something quick because you are on a budget.
Sacrifice? Maybe. Was it worth it? Absolutely!!
The bottom line is that when people are in over their head, it is in their best interest to sacrifice as much as they possibly can. It doesn't mean they are missing out on life, it means they are embracing the responsibility that comes with life. The more you sacrifice now the less you have to sacrifice later. Extreme circumstances call for extreme measures! There's nothing at all wrong with being EXTREME!!