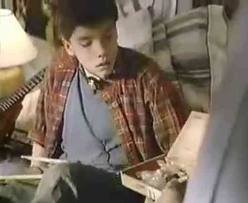 The 1980's anti-drug public service announcement where a father finds his son's drug stash and confronts him, only to learn the horrid truth, "I learned it by watching you."
Some things never change and the depths of your parental influence run greater than you may think.
Your kids are watching your every move, even how you manage money.
Every moment can present a learning opportunity.
Think about the typical week…
Monday: You are dropping your child off at school and they remind you they don't have any money in their lunch account. You respond with an off-handed, "I'll just wait till they send me the bill."
Lesson learned: It's okay to pay on credit or not at all.
Tuesday: You and your spouse are discussing the upcoming weekend and a dinner invitation from the neighbors to a local upscale restaurant. You feel the expense doesn't fit into your budget and you should decline. Your spouse really wants to go and expresses their disappointment with a few choice words. Your child walks into the argument and asks why you are yelling. You respond,"We are arguing about money again."
Lesson learned: Money causes arguments.
Wednesday: You take your child to the grocery store with a budget, a list and coupons. As you walk down the aisles they ask for a new box of cereal, fruit snacks, and cookies, all items not on the list. You give in and allow them to place the items in the cart.
Lesson learned: Its okay to deviate from your list and budgets don't really matter.
Thursday: It's pay day and you go through your bank's drive thru window requesting that your paycheck be cashed. Your child asks why you didn't save any of the money. You respond with, " I can't afford it." Then frivolously spend the cash in hand over the next week.
Lesson learned: Saving money isn't important.
Friday: A bill collector you have been dodging gets your child on the phone and asks to speak to you. You immediately hang up the phone when you realize who it is and your child wants to know why. You explain that it's someone that wants money and you don't have any to give them.
Lesson learned: It's ok to avoid paying bills.
Lacking the tools, they are watching you
A new study by ING Direct found that 87% of teens know very little about personal finance. The teens in the study realize the importance of savings, but are lacking the tools they need to budget, save, and prepare for the future.
Only 1 out of 5 parents in the study feel they are setting good financial examples for their kids. As you can see from the above example your kids are watching; at the cash register, the bank, and even in your own home. Following your lead is the way they learn life lessons, especially personal finance.
Make Life Lessons Count
Instead of beating yourself up for not being able to pay a bill or save money use the opportunity to teach your kids valuable lessons:
Save when you can and a little even when you can't.
Don't buy what you cant afford.
Live within your means.
Teach Wants vs. Needs
If your child wants something instead of just getting it for them make them work and budget for the coveted item.
Make Them Work for It
Nothing teaches responsibility like hard work. Allowance has fallen by the wayside in many families I talk to, and that concerns me. An allowance is the gateway to many important lessons that can never be learned from a book; work earns you currency, saving for a rainy day is important, and budgeting is the best way to get to where you want to be.
Be the influence your kids need even if your personal financial situation is not what you would consider picture perfect. By watching your mistakes and then hopefully your corrections such as finding debt relief, saving for retirement, and building an emergency fund will help your kids gain these powerful financial tools they will need when they venture out onto their own.
Are you proud to say you are modeling financial lessons for your kids? Good or bad.