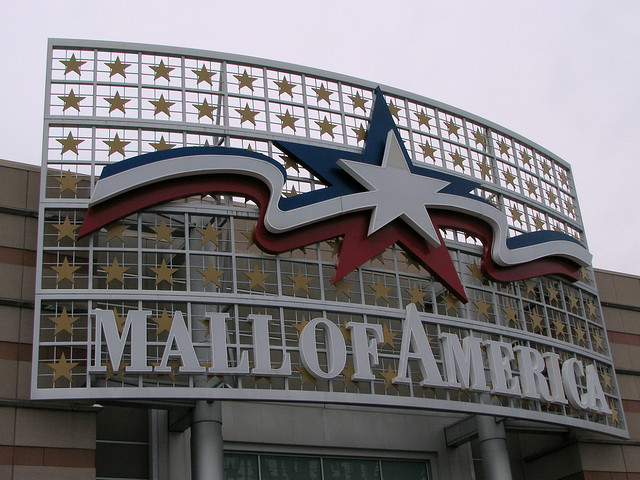 This is a guest post written by Ross of GoBeRich.com. Photo credit: Cliff1066
So I took a little trip to the mall the other day with my girlfriend and one of her friends. This was my first mistake. My second mistake was thinking I would tag along with them while they shopped for clothes and shoes and that it wouldn't drive me insane.
Needless to say, it did drive me insane, so eventually I set off on my own in search of something to occupy myself with. I first headed to Game Stop, as I have to admit, I'm a pretty big video game nerd, but didn't really stay too long. Next I headed to the bookstore, which was a little more rewarding, but I still didn't feel all that fulfilled. Finally I headed to one or two other places not even worth mentioning until I admitted defeat and realized I was bored.
And I didn't buy a single thing.
As I wandered around aimlessly waiting for my girlfriend to finish up, I started wondering why I hadn't found anything to buy. I realized I was disappointed because I couldn't find anything that excited me enough to spend money on. I certainly didn't used to be like that. I used to find many things to get all worked up about that I just had to buy… so I would.
The difference nowadays is that I've spent the past few years practicing how to be frugal.
I know it sounds weird, that I've "practiced" being frugal, but I really feel that it's something you have to work on to improve, just like exercising or practicing any other talent or hobby. I feel this way because I used to be quite the consumer of things I certainly didn't need, and only over time have I been able to eliminate the "need" I used to feel to purchase these things.
Over time you simply get used to your new frugal lifestyle as well.
Tips on Practicing Frugality
Eliminate and replace high-priced hobbies and habits: Every time I beat a video game or got bored with one, I used to go out and buy another one. This got pretty expensive, so I cut down the amount of games I bought and replaced them with the occasional $8 novel from the local Barnes and Noble. Consequently, I have 4 bookshelves now.
Eliminate relationships based on commercial consumption: I used to have a rather different group of friends. These people thrived on going out every weekend and dropping lots of cash at the local bars and clubs. When they weren't doing that it was spending money on weekend trips and expensive outdoor hobbies like boating and other motorsports. In fact, these people couldn't have a good time if they weren't spending money, drinking, or both. I don't really see them too often anymore.
Examine how you use what you buy: Part of the reason I don't find much to get excited about buying anymore is because I realize how much use I actually get out of the things I buy. When it really comes down to it, the amount of money spent on something compared to exactly how many hours of use or entertainment I get out of it rarely seems worth it to me anymore. This is also why I canceled cable, I hardly ever watched it. Now Hulu is my friend.
Convince your spouse or significant other to practice with you: Come up with cheaper hobbies that you and someone else can do together, like cooking a meal instead of going out, renting a movie instead of heading to the movie theater, or developing an interest in board games, more active games like charades, or one of those DVD games like Scene it.
Stay away from commercial temptation: That whole phrase "out of sight, out of mind" works wonders. By staying away from the mall and other shopping centers, only going when you need specific things, and with a pre-made list, you'll be less tempted to buy things you don't need. Also, by limiting your exposure to advertisements (like those on cable, in magazines, or on the radio), the desire and impulse for these things almost disappears.
Go Be Rich is a blog written by a 24-year-old self-proclaimed nerd. This is no regular personal finance blog however; it's a Personal Freedom blog. The mission of Go Be Rich is to aid those in the pursuit of getting out of debt, working for yourself, and living the life of your dreams. Follow Ross on Twitter at @GoBeRich.